PURE SIMPLICITY IN A LUXURIOUS SETTING …
Overlooking the bay of Santa Manza, U Capu Biancu takes guests on a very special journey. On the southernmost tip of Corsica, something exceptional exists. In the heart of beautiful surroundings is the luxurious 4-star U Capu Biancu hotel, and whether you arrive by sea or by air, the magic simply happens.
This exceptional setting is transcended by an a amazing contrast of colours with the blue of the Mediterranean and the whiteness of the sandstone cliffs that rise up out of the natural greenery. Time suspended in perfect harmony with an unspoilt nature.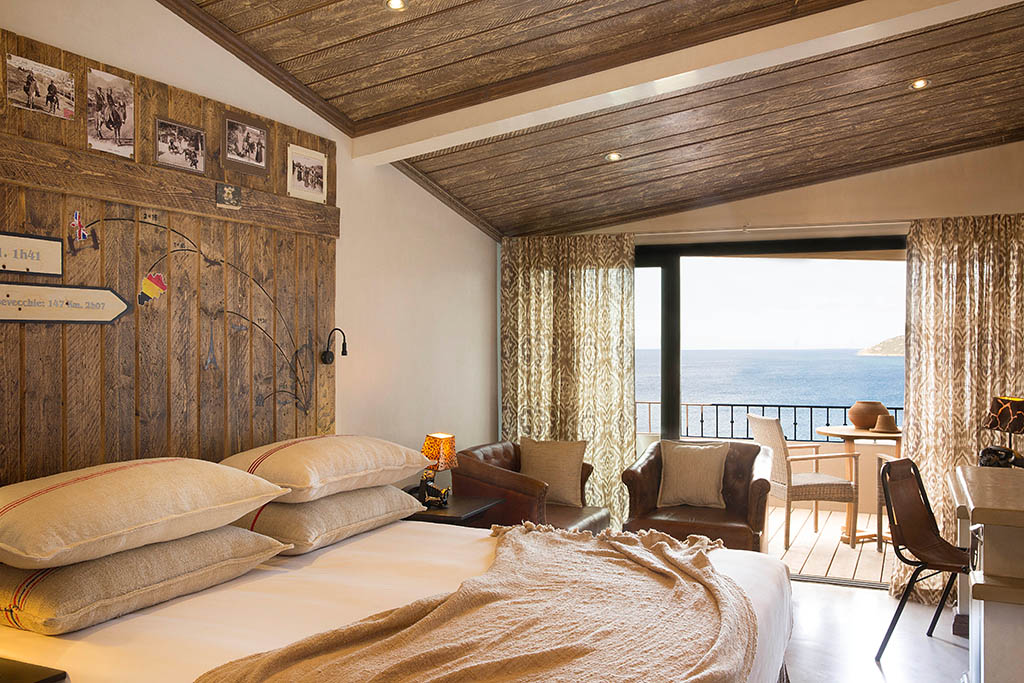 Copyright photos : U Capu Biancu
This is where the hotel lies. Its 28 guest rooms and 14 suites reflect the perfection of the establishment: pure simplicity in a land of beauty.
Your senses will become alert to the combination of sea air and the scents of the flowers. Infinity becomes reality in the heated spill-over pool. The two private beaches are animated by the music of the waves. Wellness and comfort are also on offer with an exclusive relaxation zone while the two restaurants propose succulent mouth-watering dishes created from super fresh produce.
As Leonardo da Vinci once said, "Simplicity is the ultimate sophistication". U Capu Biancu is like suspended in time, a time that you feel, breathe, sing and share.
U CAPU BIANCU
Hôtel **** & Restaurant
Route Canetto
20169 Bonifacio, Corsica, France
Tél. : +33 (0)4 95 73 05 58
www.ucapubiancu.com
The gallery was not found!