LIFE STYLE MAGAZINE
AROUND LUXURY AND BEYOND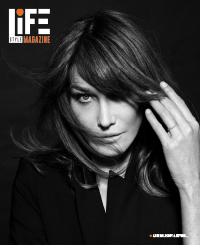 LiFE Mag is an upscale and highly attractive magazine that presents the most sought after addresses in and around Marseille and the Côte d'Azur, in Corsica, Monaco, a selection of the very best ski resorts and also in Miami, Dubai and Saint-Barthélemy meaning it covers areas of high economic potential.
Accommodation, Gastronomy, Beauty & Well-Being, Fashion, News etc., readers are sure to find every category they are looking for to discover the very best establishments along with portraits of stars, articles and information on not-to-be-missed events, not forgetting the horoscope and a section devoted to literature from leading experts.
STRATEGIC DISTRIBUTION TO A TARGETED POPULATION WITH A HIGH PURCHASING POWER
40 000 copies distributed for free in only the most prestigious places
The targeted distribution of a magazine enhances the visibility of its advertisers and we set up a strategic network to directly target those readers with a high purchasing power and also extremely wealthy tourists.
Life Magazine is distributed for free (with certification from the French circulation audit office – OJD) by Adrexo, France's leading private print distribution company, in the most luxurious establishments of the Provence-Alpes-Côte d'Azur Region (Marseille, Aix-en-Provence, Nice, Cannes, Saint-Tropez), Monaco, Corsica and also internationally. Our objective: Make Life the leading magazine.
Over 100 distribution points in the Provence-Alpes-Côte region, Corsica, Monaco and Rhône-Alpes region:
4*, 5* and luxury hotels: available free in all rooms, suites and spa zones
Restaurants: award-winning gourmet restaurants and Concept food establishments
Marseille-Provence and Corsica airports: scheduled flights & private and business aviation
Private beaches along the Côte d'Azur, in Corsica and Monaco & in beach pop-up shops
Luxury shops and stores: fashion, jewellery, concept stores etc.
SNCM ferries between Marseille and Corsica
Luxury cruises (Ponant, Princess Cruise) and Yachts in key Mediterranean ports (Marseille, Cannes, Saint-Tropez, Corsica, Monaco): exclusive distribution to all yachts moored in the ports and on cruise ships upon their arrival
VIP concierge service providers
Luxury private home rentals at the Domaine de Sperone
Golf clubs and Club Houses
Distribution european Formula 1 GP VIP Boxes (Monaco, Barcelone, Monza, Spielberg, Spa Francorchamp, Sotchi etc.)
Monte-Carlo TV Festival
Prestigious ski resorts: Courchevel, Megève, Gstaad, Avoriaz…
A FOCUS ON DIGITAL
Today, to be online is essential for all business to strengthen interactivity with Internet users. In order to enhance the promotion and visibility of its advertisers, Life is online with a complete set of tools designed to boost visibility: Website, Facebook, Instagram, Pinterest, YouTube etc.
www.lifemag.fr
User-friendly and attractive, www.lifemag.fr is the magazine's digital showcase with a multitude of exclusive information on the listed prestigious addresses:
an exclusive article for each destination written by professional journalists and translated into English by our in-house translation service
a selection of photos taken by a true specialist
a video presenting each establishment, published on Youtube with a QR Code link in the magazine
regular news feeds concerning our advertisers
Enhanced browsing experience
39% of all website traffic is made using a smart device. www.lifemag.fr is a totally responsive website offering an outstanding browsing experience whatever the device used (smartphone, tablet, laptop…)
Effective referencing
Designed by a referencing expert, www.lifemag.fr benefits from enhanced visibility thanks to carefully structured site usability, effective URLs, a network of hypertext links and selected key words.
Social networks to create buzz
Today, using the Internet means social networking and Life Magazine called upon the services of a community manager to generate buzz for our advertisers. Life is on Facebook, Instagram, Pinterest and YouTube, with regularly published photos, videos, interviews and news feed. Effective networking for even greater and clearly targeted visibility.

OUR RATES INCLUDE
A professional photo and video service for all establishments. The advertiser is granted the right to use the same supports for his own communication campaigns for the duration of the contact.
An article written by a journalist based on an interview with a focus on A theme of the advertiser's choice.
The proof layout and final proofs.
Translation into English.
A QR Code link to your video presentation.
Presence on Life's website accompanied by photos, text and a link to your video on YouTube. News updates concerning the establishment in our news section.
Promotion on Life's Facebook, Instagram and Pinterest pages.