Eden Rock – St Barths: Luxury Getaway
Sitting atop a rocky outcrop overlooking a coral reef and turquoise sea with its sandy beaches, Eden Rock – St Barths is a very private place to come and get away from it all.
is peninsular paradise, run by Oetker Collection, has 34 guest rooms, suites and exclusive villas literally hanging to the rock face. Each room is a getaway in itself thanks to their exclusive décor signed by the owner Jane Matthews. Whether o ering breath-taking views of the peaceful waters of the bay of Saint Jean or looking out over the luxurious gardens, they all have direct access to the hotel's private beach. And if you are here to get away from it all, to soak up the sun and enjoy the numerous activities on o er or simply relax in the Eden Rock Spa by Ligne St Barth, the attentive sta are at your service to ensure your stay is one of pure luxury and escapism.
To enhance even further the experience, Eden Rock – St Barths also showcases creativity with art, music, gastronomy and fashion. Impossible become a reality here above the reef: explore the collections in the Eden Being boutique, record a song in the sound studio, admire the works of art in the private gallery, and simply forget the rest amidst the luxurious surroundings.
The extraordinary adventure continues with French chef Jean-Georges Vongerichten and the two restaurants : the Sand Bar for lunch or dinner on the beach looking out over the sea and the On e Rocks for a simple, gourmet high-end culinary experience.
Eden Rock – St Barths a luxury getaway, an interlude in the heart of a coral reef.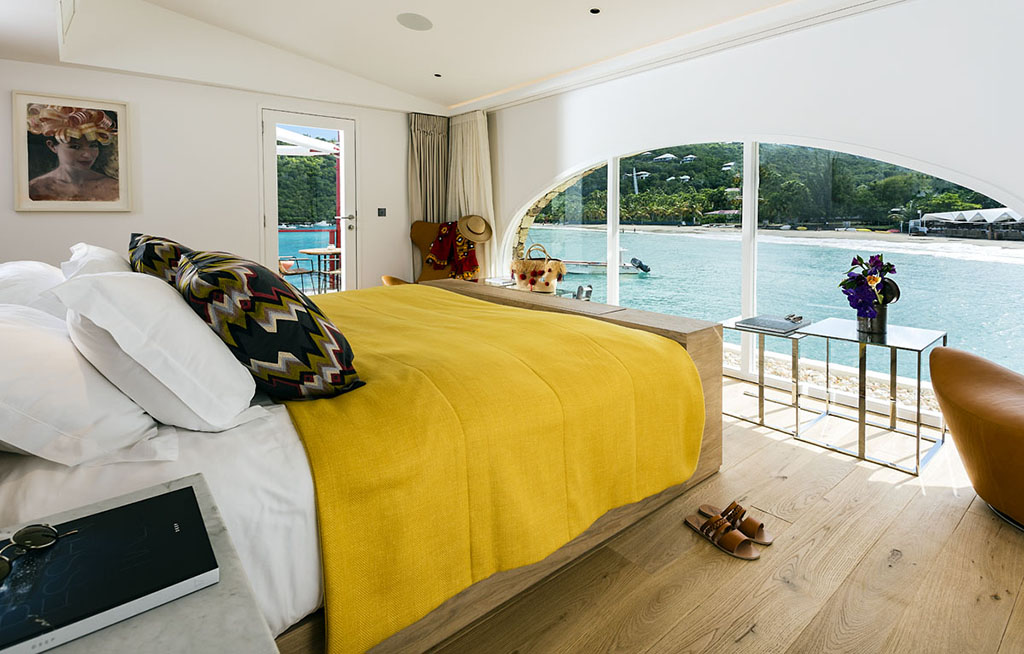 Copyright photos : Van Der Wall for Eden Rock – St Barths
EDEN ROCK – ST BARTHS
Baie de Saint Jean, Saint Barthélemy
97133 Saint-Barthélemy
+590 590 29-7999
www.edenrockhotel.com
The gallery was not found!