Author, composer, big fan of Django Reinhardt, Thomas Dutronc signed a nice success with his last album "Frenchy", an album of covers of French songs in jazzy version, of which a new edition has just been released with 6 new bonus duets. The singer welcomes us to his home in Corsica in Lumio to discuss his projects, his collaborations, his vision of jazz and his next desires.
How are you feeling after such a difficult year for art in general?

I'd say my state of mind is still democratic, but I can't wait for things to get going again. There is an awful lot of egoism and violence on the continent, people really are harsh and aggressive. Everything is relative but for me it wasn't that difficult, I'm not a healthcare worker.
What were your thoughts and priorities during this period?

Fed up with this climate of intolerance. You get the impression people are no longer proud to be French. Here (in Corsica) the people are proud, they have values, and they assert it loud and clear, that's good. I'm a little like that when I listen to Trenet, Gainsbourg or Brassens, I am proud of France and my parents but today we're losing such values, the country is divided by tensions, violence, jealousy also, a hatred of others!
What have you changed in your way of life?

I was patient. We shouldn't exaggerate, this isn't the First World War after all! I was fortunate to be in the country, to be able to come to Corsica. I was careful but I do miss seeing people, my friends and my musician friends. I'm looking forward to when everyone is vaccinated because despite what some people say, the vaccine is the way to a return to some form of normality.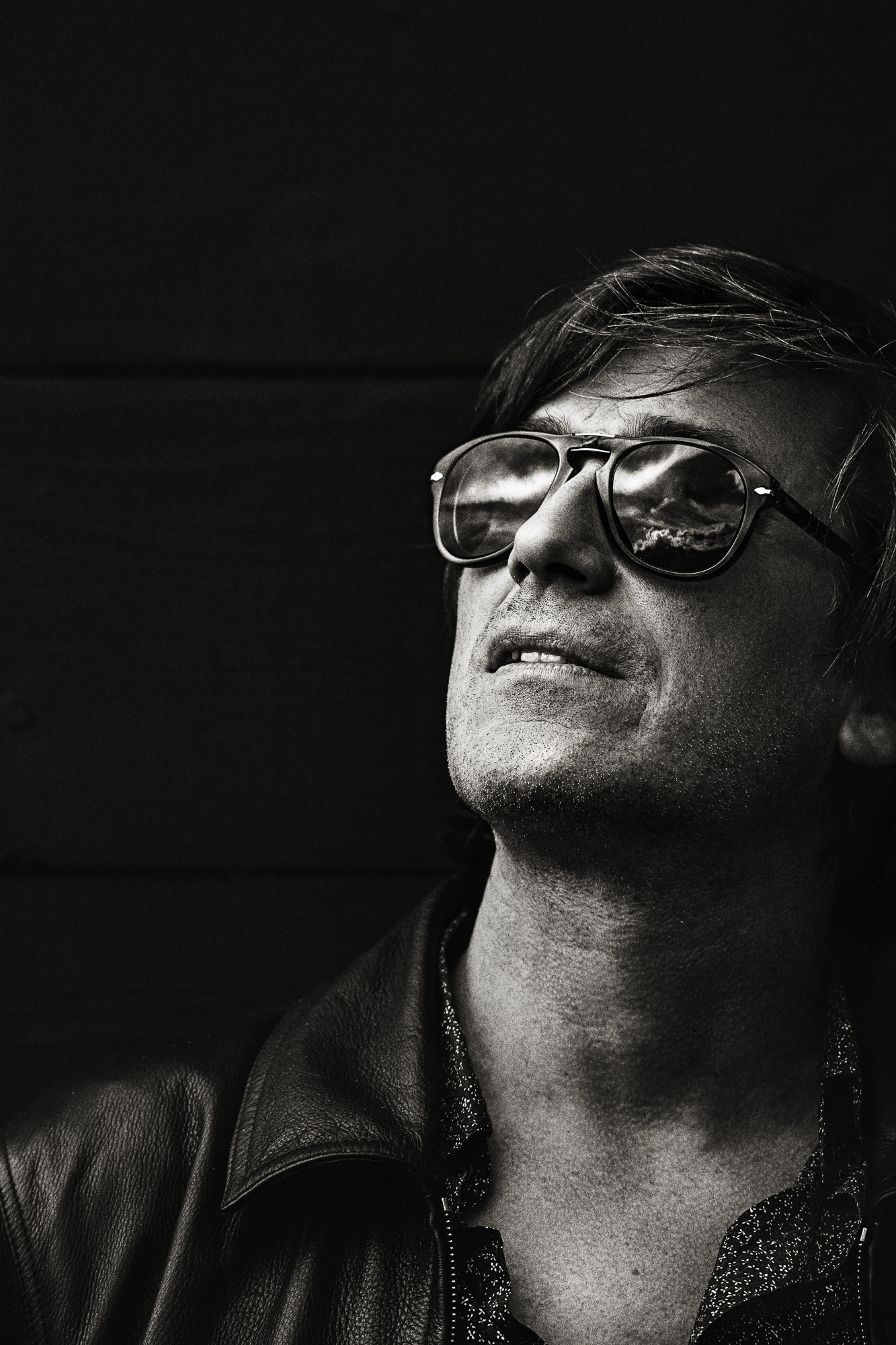 Where did you get the idea for "Frenchy" from?
I wanted to play in the United States, in England, Japan … not to try and conquer the world but rather do a few small concerts and release the album in the States. When you cover French songs you realise you can be proud and that too often the songs are forgotten. The idea was to have famous singers from other countries collaborate on it but unfortunately there was the lockdown and we couldn't go ahead with the project, so we called on French singers and it became what it is.
People often criticise albums of covers. What do you think?

In the United States artists often sing cover versions whereas here we always want to do everything ourselves and be songwriters. Personally I wasn't convinced by the idea but my manager Vincent persuaded me. The musicians are bonkers, Rocky Gresset on the guitar, Éric Legnini on the piano, Thomas Bramerie on double bass and Denis Benarrosh on the drums and when we began working on it, something happened, it was magical. The musicians are simply exceptional, they manage to add a touch of magic, a form of grace, something crazy!
Was it difficult to choose the artists?

Oh yes! We were really lucky that Iggy Pop accepted! He loves France and thanks to him Diana Krall signed up because she wanted to do something with him. In fact, all those who said yes have a link with France. Billy Gibbons' wife studied dance in France, Jeff Goldblum is married to a French-speaking Canadian. Youn Sun Nah, from south Korea studied music and singing in Paris. (Others on the album include: Jane Birkin, Étienne Daho, Jacques Dutronc, Philippe Katerine, Stacey Kent, Clara Luciani, Eddy Mitchell, Haley Reinhart)
What songs did you grow up with?
My mother listened to a lot of French pop when I was young like Eddy Mitchell, Alain Souchon and Véronique Sanson. Then I discovered what my father listened to in his car, people like Willie Nelson and Johnny Cash. When I was 11 or 12 it was more rock'n'roll from the 50s with Eddie Cochran, Gene Vincent, Chuck Berry. At the age of 14 I started listening to Jimi Hendrix, quite a bit of American rap, I also liked more funky stuff like James blunt and Herbie Hancock. Then came a lot of disco, followed by a short period of electric guitar when I was 14 or 15. When I was 17 I realised I wanted to explore a bit and I discovered Brassens, Django when I was 18 and then I moved into classical music because just before I was listening to Michael Jackson, Joe Cocker, the Stray Cats… I liked the sound of the guitar without really realising it or even playing it. Now I know.
Do you prefer French pop or English pop?

American pop more than English pop. I always had a preference for blues, Hendrix and Chuck Berry rather than the Beatles and the Stones. When you're a teenager, you don't really know why you listen to some stuff more than something else.
"It's not always easy to find such wonderful melodies (this is a reference to the covers on the album) in
more recent creations", would you say you are a bit melancholic and nostalgic for the past?
No way! It's just that today, people are not as musical as before so the melodic quality is lower. When we looked for recent melodies that had become international hits, there aren't that many. I  enjoy looking through all different periods, there are always some interesting things worth discovering.
We're here in Corsica, so let's talk a bit about it. Does it inspire you?

Yes, I'm often inspired here because it reflects summer, holidays, fun, life!
What is your connection with Corsica?
Corsica means a thousand things at the same time. I spent all my holidays here when I was young. I discovered nature here, I went walking on my own in the bush, rock-climbing in the hills, I loved it. I also started playing the guitar here and would go and play in nearby villages. I spent my Christmases here at my grandfather's. My ties have never ceased growing. I like the people, their personality, their freedom, their pride, their sense of humour. I love my friends here. It's something natural, I love Corsica and the Corsicans!
What projects do you have for the future?

We're working on a new album. This summer we're on the road with "Frenchy", just a small tour and then next spring maybe on the road with my father to play together. The Dutroncs hit the road, could be fun!
What would you like to wish readers of LiFE magazine?

Life is life, live it to the full. Go out, profit, meet and speak with people. Go the cinema, the theatre and café. "Live" and stop thinking about yourself, put an end to the me and me and me syndrome … which isn't something new as you know.