Iconic hero of Koh Lanta, the island of heroes on TF1, our adventurer confides in LiFE magazine to the delight of our readers. Man of heart he has again proven to us that he did not forget the qualities that his ancestors transmitted to him ..
Everybody knows Teheiura the adventurer: but we'd like to know more about the man himself. Who are yuo exactly?
I'm an islander, not totally at home in the hexagon (laughter)! lt's not easy to describe oneself …. I kind of take life as it comes from one
day to the next. I try to keep my company going and bring up my kids as best as I can. Of course everyone knows me as an adventurer. I am always ready to take up a new challenge, and I also love sport! I also enjoy cooking obviously. lt's something I learnt to love as a child and today cooking has become my profession.
Would yuo say yuo are out-going. calm and forever zen?
Yes, where I come from we say "Cool la vie!". Always look on the bright sicle, whatever the circumstances.
The Covid-19 lockdown that began on March 16 means things ara not easy for people in general right now, so how does someone like you who appreciates wide open spaces deal with this?
lt's not always easy but I am lucky to have a large garden where I can get some sun, play with my daughters, do some sport and some gardening … But I do miss not being able to go out. I can't wait to get out and see the sea. We just have to be patient, it'll be allright!
You've got roots back in Polynesia, where the family is considered extremely important. Have you ever thought about returning there to be with your relatives? Don't you miss being there?
I never intended to stay away so long. Initially I came to France to study, then I got married, had children, and stayed! Ive been here for 20 years now. I do miss my island at times and the fishing, the farming, the family, everythlng I grew up with, but thanks to the Internet I can kep in touch with people back there.
You're probabty extremely popular in Tahiti? Have yuo received any new proposals?
I became popular in Polynesia in 2011 and was proposed a few things. Who knows, maybe I will retum there one day, but for now I prefer to keep my company going and look after the family.
Where you expecting your last adventure in Koh-Lanta to be so eventful?
Even after four seasons of Koh-Lanta, there are always new surprises! This is what makes it so special, there are always upsets of one kind or another.
How did you react to your and Charlotte's elimination, knowing that you could have prevent it?
It was the worst thing that could have happened. You can't get much worse than being eliminated with two immunity necklaces in your
pocket! Then again, I don't know what else I could have done to avoid it. I was angry, but surprises are what make the programme so special.
Do you regret not having been more of a strategist?
l'm not a strategist. Maybe I should have been more cautious or mistrustful. But at the same time, it's not always the best strategists who win Koh Lanta.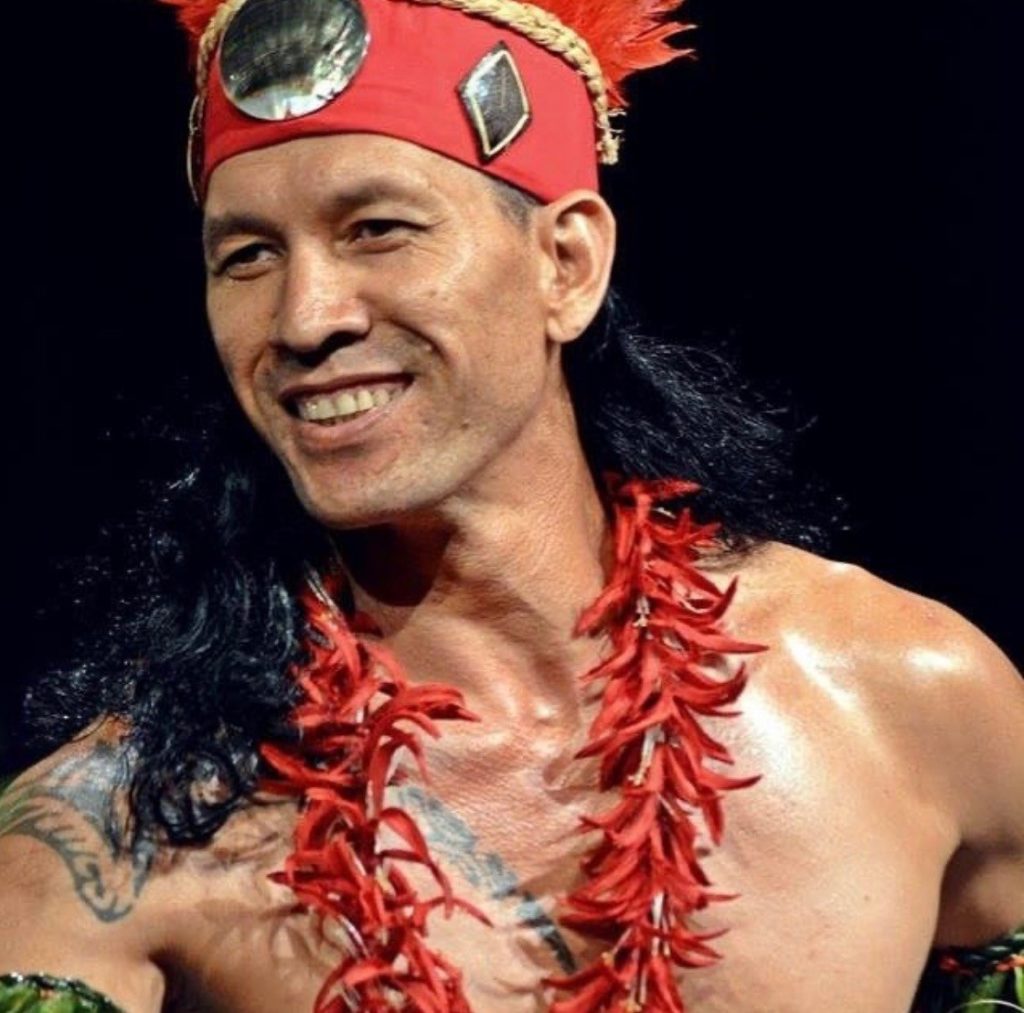 Looking back, what do you think about the way the adlventurers have evolved? Would you say they think more about strategy than the adventure itself?
A bit of both maybe: it's more a combination of strategy and merit. There's a lot more preparation upstream today. Take Sam for example, he prepared for three years before signing up for the adventure. It's clear the participants are much better prepared for the events than before, and it's a good thing.
A lot of viewers believe the game does not reward those who deserve the most but rather the best strategists. Do you think some changes need to be made?
When you are selected for Koh Lanta, it's because you are an adventurer. For the final, you have to be the ultimate survivor, and also play your cards right. Everybody, irrespective of their level, merits their place, but let's not forget the adventure is just a game after all. I am flattered when someone says I deserved to go further. I give everything I have at each event and also at the camp because I want to live the experience to the full. For me, the most important thing is that each and everyone gets to experience the adventure as fully as possible in their own way.
You have a book coming out in August in which you detail your life  and your love for cooking. Where does this desire to write come from?
I thought of writing about my life a while back, then more recently, after talking with my wife, I decided to go for it. My life is a little unusual and after four seasons of Koh Lanta I had accumulated quite a lot of material to write about! Basically, the book is about me and mylife.
You also have Food truck called Le Manatoa that travels the country. Can we be sure of finding you and getting to taste some of your specialities?
Down south for sure! You can find me in Béziers and Cazouls-lès-Béziers every week. The dates are on my Facebook page @chefteheiura and Instagram. The menus are posted each week on my website and my signature dish is a Tahitian fish-based dish, but I prepare other recipes from Polynesia.
You·re something of a modern day Mowgli aren't you (laughter)? You are extremely resourceful and have a lot of respect for nature, is this the image and also the message you  want to convey?
Of course it is vital to respect Mother Nature. It is also important to exchange with others. In a word, to always look on the bright side of life!
What projects do you have for the future?
I'm currently working on a project for a YouTube channel devoted to cuisine and also to adventure.
What would you like to wish LiFE readers?
First, l'd like to thank them for taking the time to read about me and for getting to know me better. My message is, think positive, get with the right people and stay safe! Also, be sure that if you believe in your projects, they will corme true one day!