How did you become an actor?
I decided to become an actor after taking drama classes when I was 21, then things just started falling into place afterwards.
Who made you want to act? Anyone in particular ?
I would say it was more the cinema in general than one particular actor. In fact it's fairly simple. My parents were keen on all types of films, plays, music … I have very fond memories of watching a film or a play together… then it's all a question of the emotions you feel and that make you want to do it, an immense desire to express something and more importantly the ability to do it for a script writer.
Do you have to lead a healthy lifestyle to play Commandant Rocher in Profilage ?
I would say any actor or artist needs to choose the life that best corresponds to his or her vision of their art, the form of expression and so on. Personally, I have always considered my body as an instrument and partner whatever the form of expression. So you obviously want to get the best from it, but you do need to take care of your body. You may end up damaging it a little but that's ok when it's done for the sake of the expression. So yes, I do have a healthy lifestyle, whether it's to play Rocher or any other character of course.
Did you get any specific training from the police to play the role ?
For Profilage it wasn't necessary. However for "L'Assaut" in 2010 I trained for a full week with the GIGN, the French SWAT team, which was a great experience and also pretty physical!
Are there any similarities between you and your fictional character ?
There are some of course, yes, because I have been playing the part for a while now and I hope as naturally as possible. So yes, obviously, Rocher and I have a few points in common. I would say he's part of me. Let me tell you something. There are times when I'm playing Rocher when I get the feeling I am more of 'myself' during a scene than before or after it. This is maybe because we sometimes have to make technical checks during the filming and so between the director's 'motor' and 'cut', I kind of let go and feel almost free, to be me!
The 9th season of Profilage is in the making now so does the script continue to surprise you from one season to the next ?
That is correct. We have already begun working on season 9 which is the 7th for me personally. And of course, I am surprised and extremely motivated each time I get the script to read.
Do you think you will manage to fully personify your character ?
Thanks to the script writers, notably Maxime Berthemy for this season, there are always new situations in store for us. For example, in this season something fairly unexpected happens, on both a personal and also sentimental level… I can't say any more except that the intensity of the emotions and the drama are there. Added to what we have already seen, this really does represent something quite powerful, at least that's how I see it…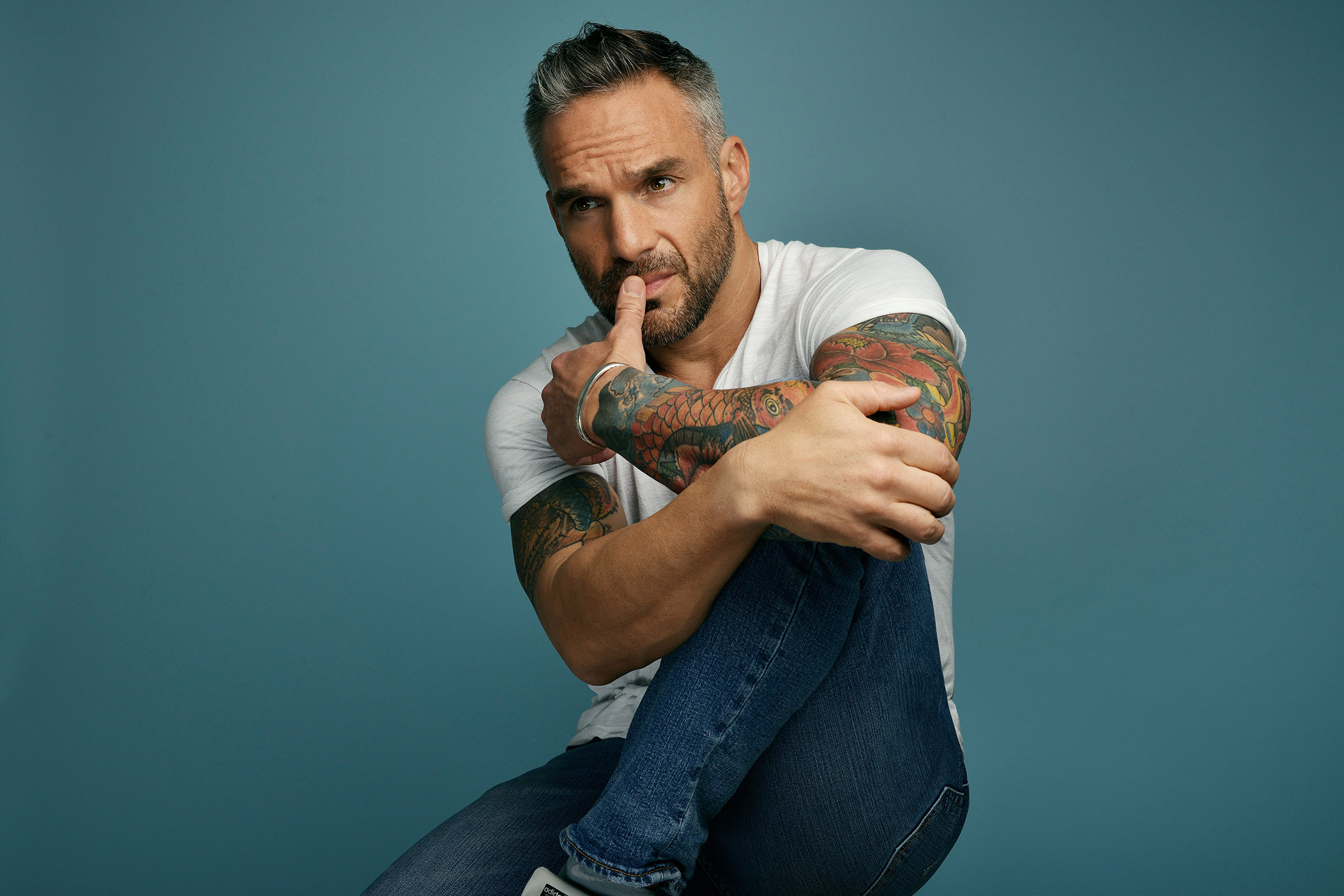 Are you attracted by the cinema ? Have you had any proposals ?
Maybe a TV movie in the pipeline ? Everything attracts me, the cinema, the theatre, the TV. Not long ago I finished filming a romantic comedy in Bora-Bora for Tf1, and I hope it will be screened soon. As for projects, season 9 of Profilage ends in September and I have a few things to look at for this autumn… I am really pleased to be so busy and I truly am grateful to be so lucky.
Your favourite film?
There are so many ! Let's say my favourite directors are still active right now; James Gray, Jacques Audiard and Johnie To… Luc Besson and Leos Carax both influenced me a lot. But don't ask me to name all of them! Earlier names would include Vittorio de Sica , Kazan, Huston and also Scorsese, Coppola, Leone and every single western particularly those selected by Gérard Jourd'hui and Eddy Mitchell for La Dernière Séance.
What does it take to surprise Philippe Bas ?
There are so many things that surprise and excite me! I thinks it's my personality, the way I am, that makes me a little naïve and extremely curious… I am attracted to things that please me and that are good, in the true meaning of the word.
Are you a soft-hearted tough guy ?
I don't think so… I try to be as adaptable as possible and not listen to my ego. I have a heart, that's for sure!
If you hadn't become an actor, what would you have done?
Aucune idée… Peut-être dans le sport… Cop or hood ? In films and on the TV, both.
What more can we wish for you ?
Anything you like… Personally, I wish for your readers the very best in life. To go beyond their wildest dreams. Finally, I wish them goals to attain. Their own personal goals! The best that exist for them! I believe this is important so you don't lose track of life… We need a good dose of happiness, enthusiasm and movement, these are the keys to a happy life.