Michel Sarran was born on April 8, 1961 in Nogaro, Gers. Son of farmers, he grew up in his native region before moving to Toulouse to begin medical studies. In 1981, his mother, Pierrette Sarran, opened a farm-hostel in Saint-Martind'Armagnac. He changes his mind and decided to return to his native region. He's in the kitchen with his mother, and he's passionate about cuisine, so he wants to make his job.
In 1984 he started his apprenticeship alongside Alain Ducasse at Juan-les-Pins and made his weapons there for a year. Michel Sarran joined his native region, and continued his apprenticeship at Michel Guérard in Eugenie-les-Bains in the Landes. There is as many as he is named sausier chef-roasting.
In Burgundy, he became the second chef chef Jean-Michel Lorain, a triple star. With all these experiences, Michel Sarran took over the kitchen orders from La Pinède in Saint-Tropez, and then the Mas du Languustier on the island of Porquerolles. In 1995, he launched and opened his own eponeym establishment in Toulouse.
The recognition was soon to come and Michel Sarran received his first star at the Michelin Guide in 1996. His cuisine, which is inspired by Spanish, Moroccan and Japanese influences, even with its native local products, is very successful. In 2003, he won his second star. In 2011, the chef cook crossed the borders and opened a coffee named Emma, named Emma, one of his two daughters in Barcelona, Spain. In 2015, he joined the jury of the culinary program of the famous Top Chief program broadcast on M6 channel.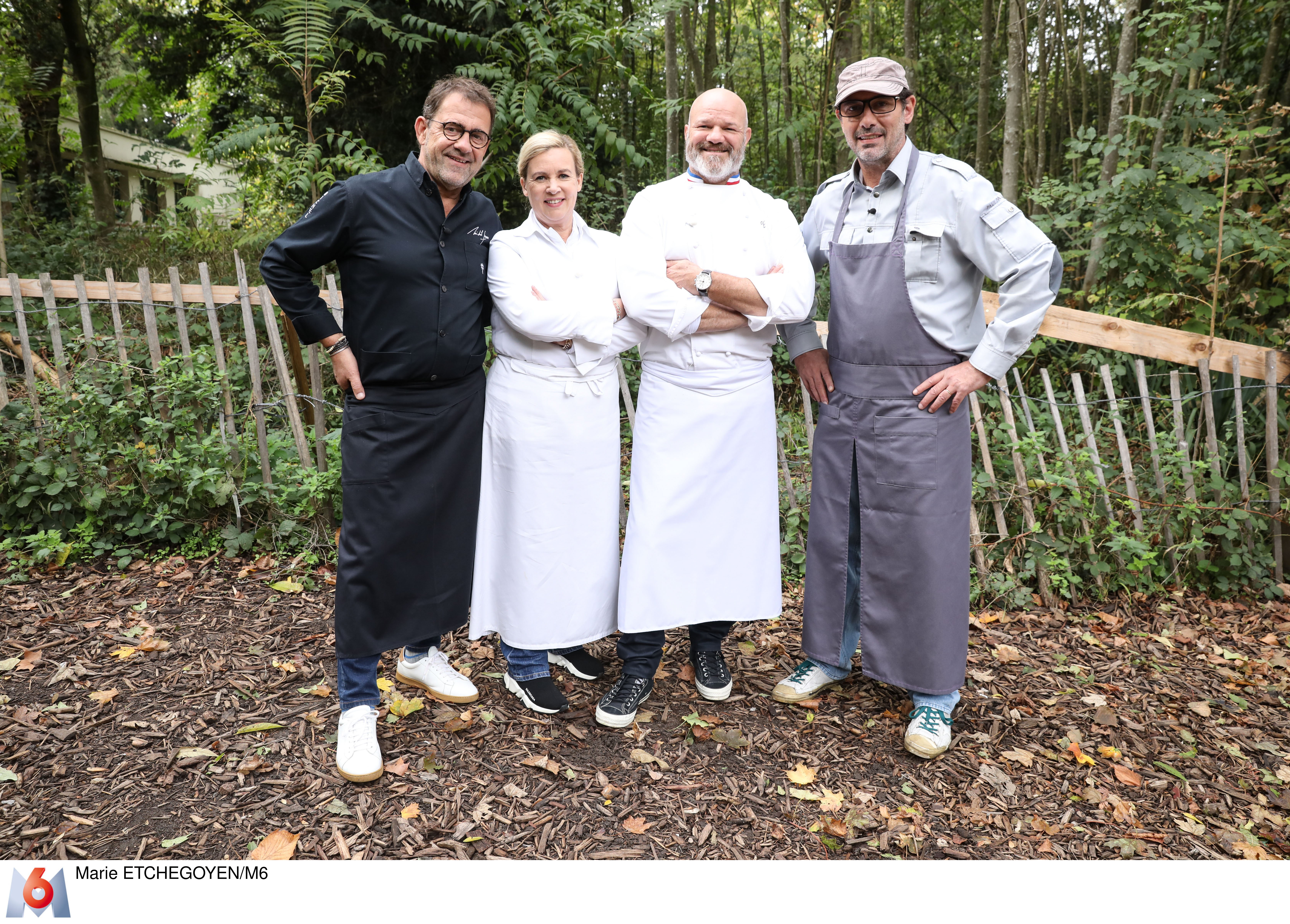 With his two Michelin stars, chef Michel Sarran is also the juror with the strong accent on Top Chef! An adopted son of Toulouse, he delights in teasing his colleagues and lending a helping hand to his protégés. Encounter with a chef who talks about his projects for 2021…
You are into your 12th season of Top Chef on M6. How has the programme changed your life?

I agree, being in front of the cameras has had an impact on both my private and professional life. We are assailed by requests, and because we appear on television people tend to imagine we have powers we don't necessarily have, we become part of other people's lives who then imagine they know us personally.
What is it that motivates you from one season to the next?

It's a programme that showcases our profession and the values I strongly believe in such as discipline, investment, respect, surpassing oneself. I truly believe the programme gives a wonderful image of our profession.
As a chef, what have you got out of the programme?

A lot of exchanges and sharing experiences, notably with chefs from very different backgrounds. Today, every chef would like to be invited on the programme, meaning we get to welcome those who are the most representative of the trade and this is extremely enriching.
How would you define your own culinary universe?

I have always believed that cuisine is a form of expression and my cuisine is forged by my life in its broadest sense, both my private and professional life. It combines my travels, my origins and my family. My world is deeply rooted in the South-West of France with doses of here and there.
Did you always imagine yourself cooking?

Absolutely not. I started out by studying medicine then drifted towards cooking thanks to my mother who ran a farmhouse inn in the Gersdepartment. I needed to work and knew that at least doing this I would not go hungry.
Would you say cooking is a passion or a satisfaction?

I hate the word passion. For me it is synonymous with irrationality, or even pain. In literature, amorous passion often rhymes with sadness. On the other hand, I get enormous satisfaction from a profession that is based on discipline, investment, almost devotion but I never imagined it could offer me the life I have today.
You run the two-star "Michel Sarran" establishment in Toulouse. Is it not too difficult to reconcile life in the kitchens and the time spent in the studios?
I am very busy but being part of the programme has positive repercussions for the restaurant. At times it can be complicated but at the same time I am extraordinarily lucky. I'm certainly not bored.
Which culinary creation would you say resembles you the most?

My foie gras soup with Belon oyster with a doubt. It is my signature dish and the most representative of my culinary career.
Is there one encounter that you would describe as decisive?

There have been many but if I had to mention just one in particular I would say my time spent in Eugénie-les-Bains and meeting Michel Guérard, an exceptional person in every respect..
What projects do you have for the future?

I've been working on a new concept with my daughters Emma and Camille since the end of last year. It is based around the croque-monsieur and will be named "Croq' Michel", with two addresses in Toulouse, two to come in Paris and obviously we hope that will be just for starters!
What can we wish you for 2021?

That restaurants reopen, Croq' Michel is a success and all in all the end of an economically and psychologically difficult period. That everyone gets vaccinated also! To be able to reopen without any second thoughts and welcome in the customers we have missed so much.