Former presenter of the 1:00 pm newscast on TF1, Laurence Ferrari now wakes up CNews viewers with her essential morning interview and meets them again at the end of the day for "Punchline". Meet a journalist who has punch to spare!
It's been a great start to the year for you with audience ratings on the up for both CNews and the radio. What more could you ask for!
And long may it last! As I have a fair bit of experience – some twenty years or so – I know how important it is to appreciate success when it happens! A career is made of ups and downs, that are not always linked to audience ratings. Right now my work environment is extremely positive with a great team and a strong focus on the viewers who are always asking for more. So yes, I can say things are going great right now and I hope the positive energy continues.
The troublesome times continue. A period that has enabled us to reflect upon what is important in our lives. Have you done any soul-searching yourself?
This pandemic has meant we have all had to alter how we live and work. Whether this means video conferencing or new working methods, we all have had to reinvent ourselves. This can be stimulating for those who have the capacity to bounce back and are in a line of business that permits it, but also a source of anguish for those who suffer and can't react, either because they have lost their job or because they have been furloughed. My thoughts go out to all those companies that have closed down and those that are going to when the aid stops coming. I also think however that the crisis will be followed by an extraordinary lust for life, a driving force that, in the coming year, will create wonderful new opportunities through creating, innovating and simply daring.
The morning interview is a much anticipated event for your viewers. How did you manage to create it?

Naturally, by being myself, someone who is curious, kind, understanding when a little pedagogy is needed, but also incisive when the answers aren't up to what I would expect from my guests. For example it is the duty of governing politicians to answer my questions and the viewers' questions  clearly. This is particularly true concerning the pandemic and the numerous uncertainties concerning society and our way of life.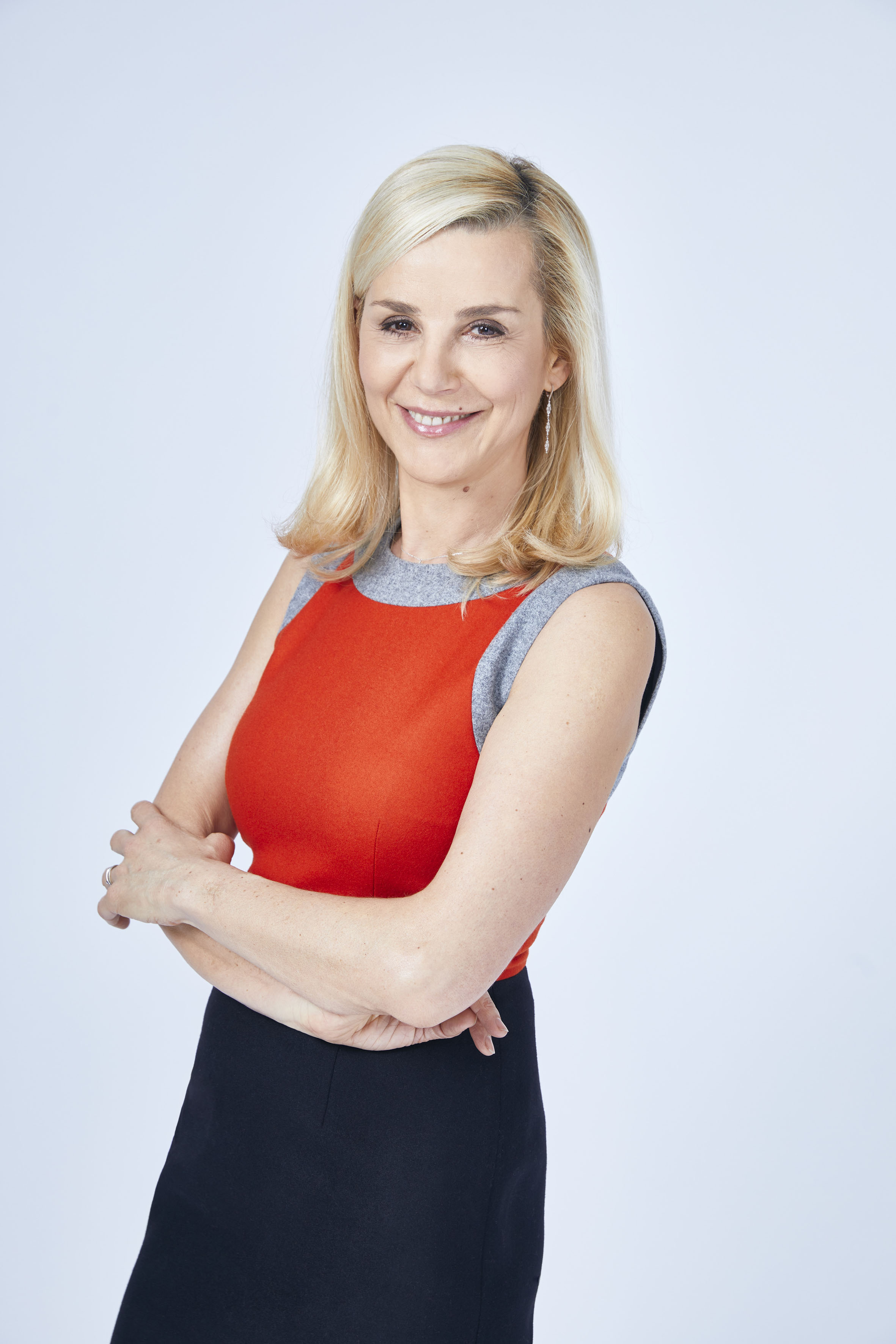 To add a little variety, you don't want to interview only politicians. Why is that?

Because the credibility of political discourse has been seriously undermined and confidence between the people and the political elite has worsened over the years. For proof, look at the levels of abstention at each election or movements such as the Yellow Jackets in 2018 and 2019. The French people have the impression the political classes have abandoned them and no longer listen to them. That the political caste look after themselves and don't give a damn about the people who are struggling. This is why, from the very outset, I decided to invite doctors, policemen, lawyers and artists rather than just politicians. But, don't get me wrong, there is a lot of interest for politics in France and when the 2022 presidential race begins, it will be an intense match and people will pay a lot of attention to the electoral promises made by whatever candidate.
You also present "Entrée des artistes" each day on Radio Classique. How does one switch from the news to classical music?

Very easily in fact! Music is part of my everyday life. It's a real pleasure to be able to talk about music, artists and composers during the two-hour programme that I liken to bathing in essential oils! It sort of revitalises me and prepares me for another evening's PUNCHLINE with its hot pot of current events!
You are clearly a very active woman with a heavy work programme, so what is Laurence Ferrari like when she gets home in the evening?

Exhausted! But ready to start afresh in my role as mother which means checking homework, having a cuddle and a one-on-one with my 10-year old boy who tells me all about his day at school.
What is your perception of the role of women in the working world today? More explicitly in the media?

A lot of women are on air and have been for a while now, and this is good. But, as you move up the ladder to the editorial levels, the numbers strangely begin to seriously decrease. This is where things need changing. It's one thing to present, another for everything related to strategic decision making. It's more of a man's world. Fortunately things are beginning to move. As Françoise Giroud put it, we will have won the battle when mediocre women occupy high positions!
You are totally unflappable and know how to defend yourself when the going gets tough! Do you have any tips on how to keep cool? (laughter)

Experience and memories of defending myself!!! When you are taken for surprise a first time, you learn from it and don't make the same mistake again. Just like in boxing! Seriously though, I've acquired a good amount of self-control over the years and from the tragic situations we see on the news. I am often moved when guests, particularly women and children who have been victims of violence and abuse, tell of their suffering. This is something I cannot accept and the reason I offer them the opportunity to talk openly about it to make things change.
What would you like to wish LiFE Magazine readers for 2021?

To look forward and remember that whether it is this summer or this autumn, we are going to emerge from this crisis together, in friendship, happiness and festivity, everything we've been missing but which once again will form our celebration of life.