The real showstopper is the Panoramic. A bar-restaurant stuck above a rocky outcrop: 360° panoramic views of the Alps and Mont Blanc high above the valley. A magical place to take a break, high above the clouds, 2,732 metres up. It takes your breath away!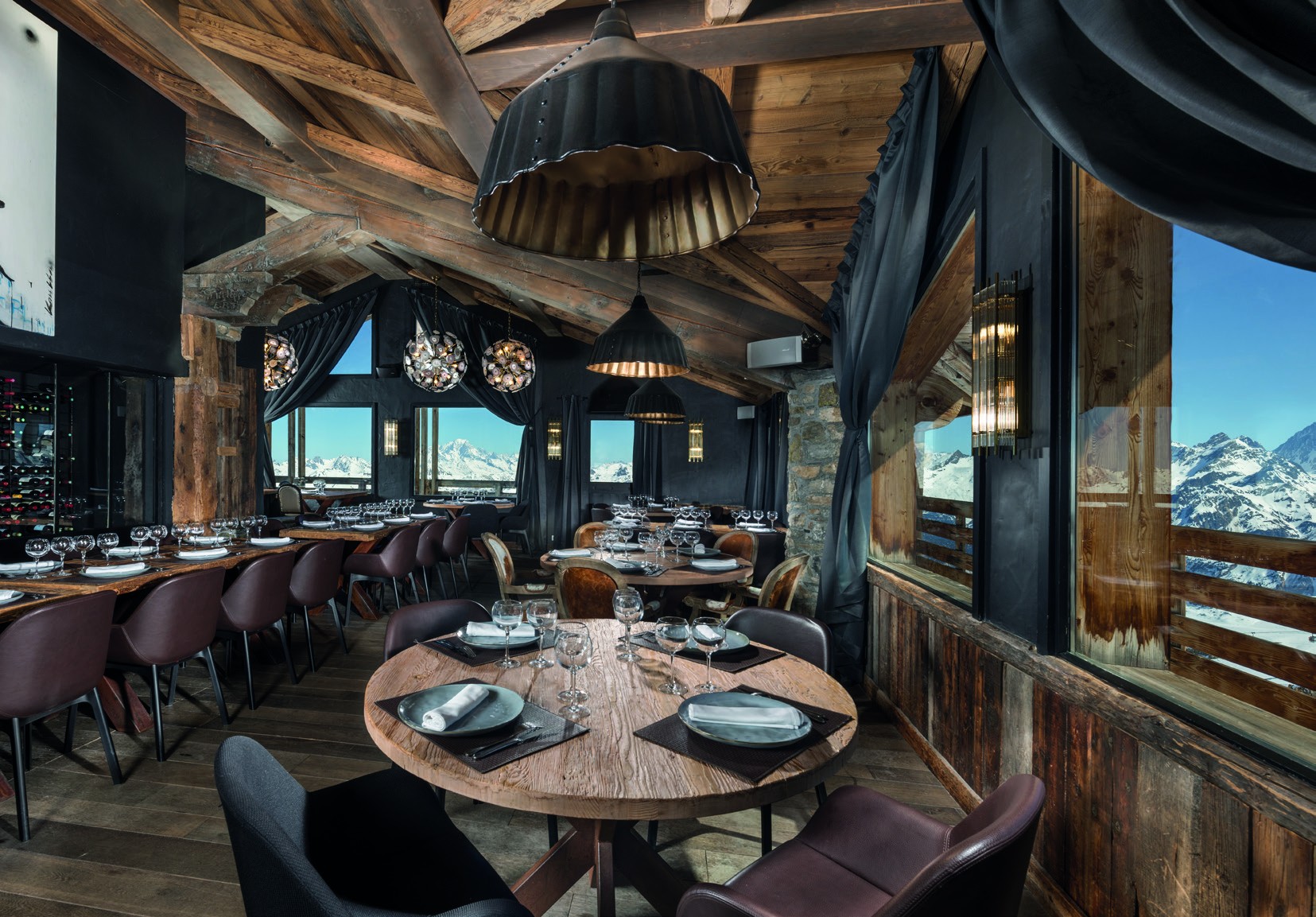 Crédit photos :Le Panoramic
Up there, the two terraces mean you can soak up the sun and take in the views. The Panoramic means getting back to the essentials with a meal among friends and family. The place is warm and friendly, there is a resolutely modern mountain feel to it all. A place to come for Sunday lunch, somewhere generous, for sharing dishes concocted by chef Giancarlo Pagano: a delicious stew, a shoulder of lamb with herbs, blanquette of veal with morilles. Simply fantastic!
There is also a large selection of cold cuts and homemade tarts. Not forgetting the caramelized apples or simply a pancake if you're in a hurry.
Paradise lost now found …
LE PANORAMIC
COURCHEVEL
Tél. : +33 (0)4 79 08 00 88 •
panoramic@vonston.com