Optimist, sincere, combative and committed… this is what characterizes the beautiful actress Julie Gayet which for nearly thirty years has oscillated between author's cinema and popular comedies. She confides in the readers of LiFE magazine for our greatest pleasure!
Meeting with a woman of passions!
We've been through some troubled times and a health crisis like no other. Are there things you have changed or improved, have you given yourself new priorities in life?
After the lockdown, I returned to the theatre, went to concerts, the cinema as soon as I could. I felt a need to experience emotionsamong others, a need to share that was almost critical. I needed to talk … I also wanted to meet up with people again so I decided to get back on stage with my friend Judith Henry who invited me to read with her some of Annick Cojean's wonderful portraits of women from her collection "Je ne serais pas arrivée là si… ". It was simply marvellous to hear the audience laugh and see they were enjoying themselves, just being together again!
At the moment we are doing a tour of France and then we're taking it abroad. We're even going all the way to San Francisco and Los Angeles late February, early March!
What is it about a script that appeals most to you?
As I said before, what motivates me most is the encounters … more maybe than the script! The most important is the director, his, or her, sincerity and perception of the world, the script and the character I will be portraying. It's how he or she presents the story, with his own words and opinions. This is primordial as a first step …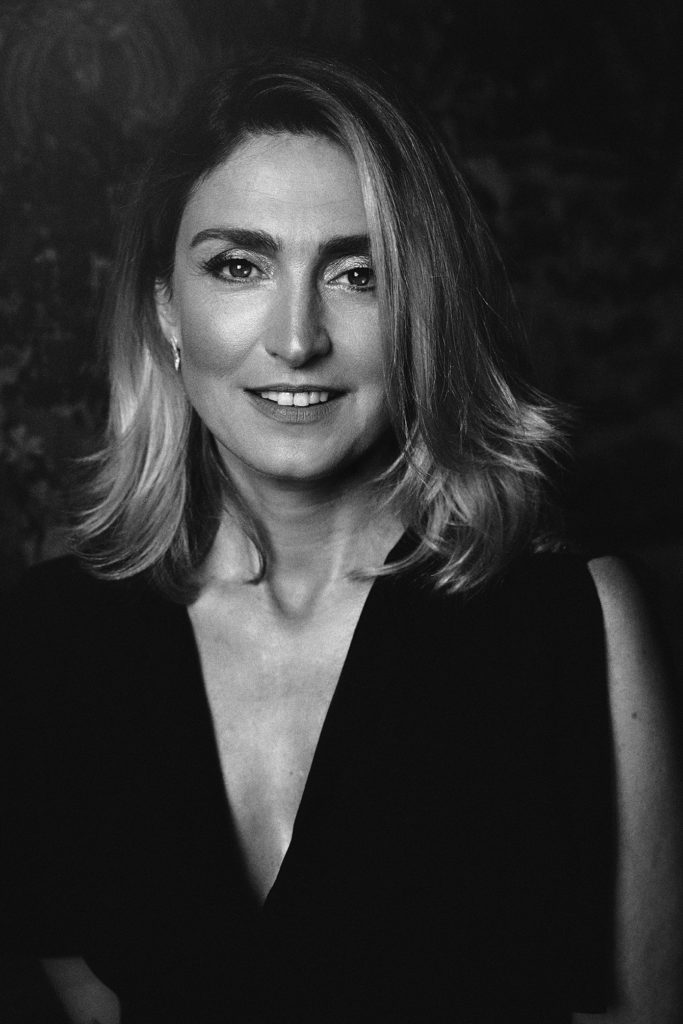 We recently saw you in two fictional dramas on TF1 that dealt with current issues, a mother ready to do anything to help her daughter and also the question of end-of-life and euthanasia. What made you want to participate in them?
The first series is above all a story of a mother and her daughter … Women's rights is something I feel strongly about and when the 2016 freedom of speech movement took off I decided to commit myself even more to the fight and to actively support the Fondation des Femmes. The #metoo wave helped alter people's perceptions of harassment. To know you are not alone, that speaking out can change things is like a revolution! But there is still a long way to go … "The Perfect Mother" on TF1 that will be screened early 2022 (it was rescheduled following the death of Jean-Paul Belmondo!) is a wonderful series devoted to women! In the very first scene, the character I play learns that her daughter has been accused of murder after a night out in a night-club that turned sour…
Obviously it's about chatting up, drugs, consent … and finally rape! The series focuses on how society in general sees women and the clichés that go with it! And of course it deals with the role of the mother. The title sums this up perfectly. Mothers are expected to be "Perfect"! Does the perfect mother really exist? The pressure from society is enormous and leads to immense feelings of guilt. All too often the responsibility (and mental load) is passed on to the mother, whereas it takes two to make a child and to bring a child up …
The director Fred Garson, who is also behind the camera, immediately made me want to discover more. He never put his camera down! It was an incredible experience alongside Éden Ducourant who could be my own daughter. She is simply amazing! As the episodes go by, you are taken in by her fragility, her emotion and strength. As you will soon see, even right up to end you will not know exactly what happened.
Is this your way of showing you are a committed woman?
My choice of films is again about encounters … For "Une dernière partie" I really wanted to work with Ludovic Colbeau Justin again. A few years ago I did a series by Harlan Coben with him. We kept in touch and more than the film, it was a tribute to people who meant something to us. Franck Duboscq wanted to work on the issue of end of life because his very own father was concerned so I knew the film would be made in a sincere and appropriate manner.
You said in an interview you were like an open book! Does this mean you are incapable of lying? (laughter)
It's true. I lie when I act, when I am not me … Even if in reality it goes a bit further than that! It's not me you see on the screen. I really am not married to Franck Duboscq!!!
Let's say that I always try to be me, so things are clear. No playing around! It's a rule I try and respect in life. At the same time I am someone who is down-to-earth and very early on I understood I needed to protect my private life … so that remains behind a closed door.
On a more personal side, when your relationship with François Hollande was made public, did this have an impact on your life as an actress or producer?
I am lucky enough to also be a producer and this enabled me to continue doing what I did before … Also, because I appeared in the series "Dix pour cent" I had the opportunity to show I was not stupid: but clearly some people looked at me differently. Joey Star's jest at the end of our episode together was the best possible response I think!
And at the same time I didn't stop acting. I appeared in three dramas with Chantal Ladesou, "C'est quoi cette famille?", "C'est quoi cette Mamie?" and "C'est quoi ce papy?" that were extremely popular! I appeared in "Marion 13 ans pour toujours" and I even played a woman in love with two different men at the same time in "Soupçon".
I went back on stage with Claudia Stavisky in Rabbit Hole at the Théâtre des Celestins in Lyon. I hadn't been on stage in over 20 years and it was wonderful, I really am very lucky!
Do you have any new projects for films?
Oh yes, you are going to be seeing a lot of me soon: "Zaï Zaï Zaï" by François de Dasgnat is a wonderful absurd comedy with Jean-Paul Rouve, "Comme une actrice" by Sébastien Bailly is a romantic drama with Benjamin Biolay, "Song of Revenge" by Mathieu Bozon is a thriller in which I get to kill everyone!!!
As you say you also produce. Has producing altered how you act?
It's something I have always been discreet about … ever since my first film I was interested about everything going on in the studio … Then, one day, I heard about a conference on the lack of confidence among women, a feeling of not belonging, and I realised the definition was for me! Women often stay in the background and put the spotlight on men … Why? What for? So I decided to stand up for myself. To assume what I had been doing for ages in the shadows!
The truth is I love learning. I am curious and this is partly how I take on a film, whether as an actress or producer!
What are your New Year's resolutions?
Do more sport!!! Breathe. Walk. Meditate.
What would you like to wish readers of LiFE Magazine?
To live each moment to the full.