Jean-Pierre Pernaut talks to readers of LiFE Style Magazine about his passions, his personal life and his fight against the disease.
How do you feel about being the star presenter of the news on television?
I am really proud the programme is ranked number 1 in France and in Europe, and has been for 31 years now. TF1's one o'clock news is a news programme that looks at the latest regional, national and international news. We have a concept that evolves over time while remaining close and maintaining a link with our viewers. We try to focus on French people's concerns. You have record audience figures.
How do you manage to maintain so much loyalty and for so long?
I am unbelievably lucky to be in charge of a news programme! But there is not real secret to explain the success. I have a very reliable and united team working with me, with editorial staff in Paris, 19 offices, 150 journalists and regional reporters. Each day we do what we can to keep in touch with our viewers and convey our passion for what we do. You take your loyal followers around France to discover different places.
How important is it for you to promote different parts of France?
Promoting the regions and regional products is one of the editorial policies for the one o'clock news. It goes with our magazine section that we created in 1988, devoted to national heritage, gastronomy and regional traditions. Our reporters are constantly touring the land and are close to those they interview. We care about the lives of the French people, everywhere: their happiness and also their difficulties. You recently published your 2020 regional almanac. What can we expect to discover in this book? It's a fun way to discover numerous local specificities. Like each year, it is based on what is presented in my chronical « La rubrique du 13 heures » that, each day, takes us to an exceptional site that is well worth the visit. There are also myths and legends, popular sayings, games and of course a section devoted to food « Les recettes du week-end ». You have presented over 100,000 subjects since you arrived in the studios.
What event means the most to you?
That's impossible to answer! There have been so many funny, moving, dramatic and surprising subjects… some mean more to me than others, that have moved me, such as the September 11, 2001 terrorist attacks or more recently the testimony of a young farmer who spoke about his passion for his work and also the immense difficulties he is confronted by. I have been witness to world news for 30 years and I still can't get enough!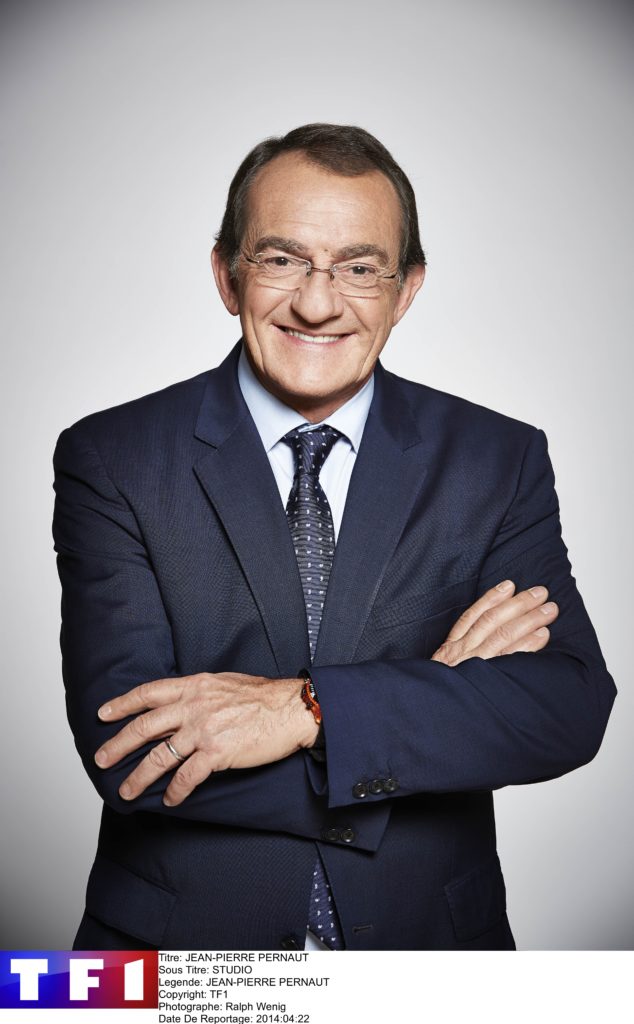 You know France by heart. Is there one place in particular you like to go to chill out?
First of all my native region, Picardie. I was born in Amiens and I really appreciated the place, notably because my daughter and grandchildren continue to live there. I love fishing in the Somme where there are many natural ponds. I also love the Pays Basque and the people who live there!
What do you get up to during your spare time?
I really love the theatre. It is a passion I share with my wife with whom I have already written two plays: Piège à Matignon and Régime présidentiel. We are currently preparing a third play. My second passion is a family thing that I got from my father, motor sports. I drive a bit with my eldest son who is a pilot and team manager and who was French champion three years ago. My youngest son is also showing an interest in the sport. Finally, my third passion is gardening! Ever since I was a child, I find it calming. You speak openly about your illness.
Why is this so important?
My wife had leukaemia a few years ago and always said that to beat a disease you have to have the courage to face up to it. It shouldn't be a taboo subject, quite the opposite. It's important to speak about it to help others. Prostate cancer is extremely frequent among men and it is important to show it can be cured and that a normal life afterwards is possible.
Your wife Nathalie Marquay has always been there to support you. Would you say your relationship helps you move through life easier?
Despite our busy schedules, we are, and always have been, very close. We share a lot of passions inn life and have great moments of happiness together. What can we wish you for the coming year? More than anything else, not to miss today's news! For the future, to continue enjoying what I do and appreciating the people I get to meet. I also want to pursue my involvement in the "Le plus beau marché de France" competition and "La semaine pour l'emploi", "SOS Villages", and also "Les coups de cœur" of our reporters that we created recently for this coming December. Such local operations are important to me, they are part of the DNA of the one o'clock news!