Playing elbows, twisting silhouettes, mixing periods, this is what motivates the talented young designer Alexis Mabille, a smart and fri – volous designer who has managed to make a place for himself in the world of fashion. Alxis is from Lyon and even at a tender young age de – veloped a passion for sewing as he browsed through the loft at home and also nearby museums and exhi – bitions. After working as costume designer at the Opera de Lyon, he moved to Paris to enter the Chambre Syn – dicale de la Couture Parisienne.
After graduating in 1997 he pursued his learning experience alongside Emmanuel Ungaro and Nina Ricci before teaming up with John Galliano and Hedi Slimane at Dior. It was as head of Accessoires Homme at Dior that he really broke through and made a name for himself. In 2005 he launched his namesake label with the help of his mother and sister-in-law.
Maison Alexis Ma – bille was born and the designer rapidly imposed his fun and playful vision of fashion. For his collections, Alexis reinvents women's and men's wear in a natu – rally relaxed yet elegant sporty-chic style. Bodies are modelled by the cuts and their sensuality suggested by the movements.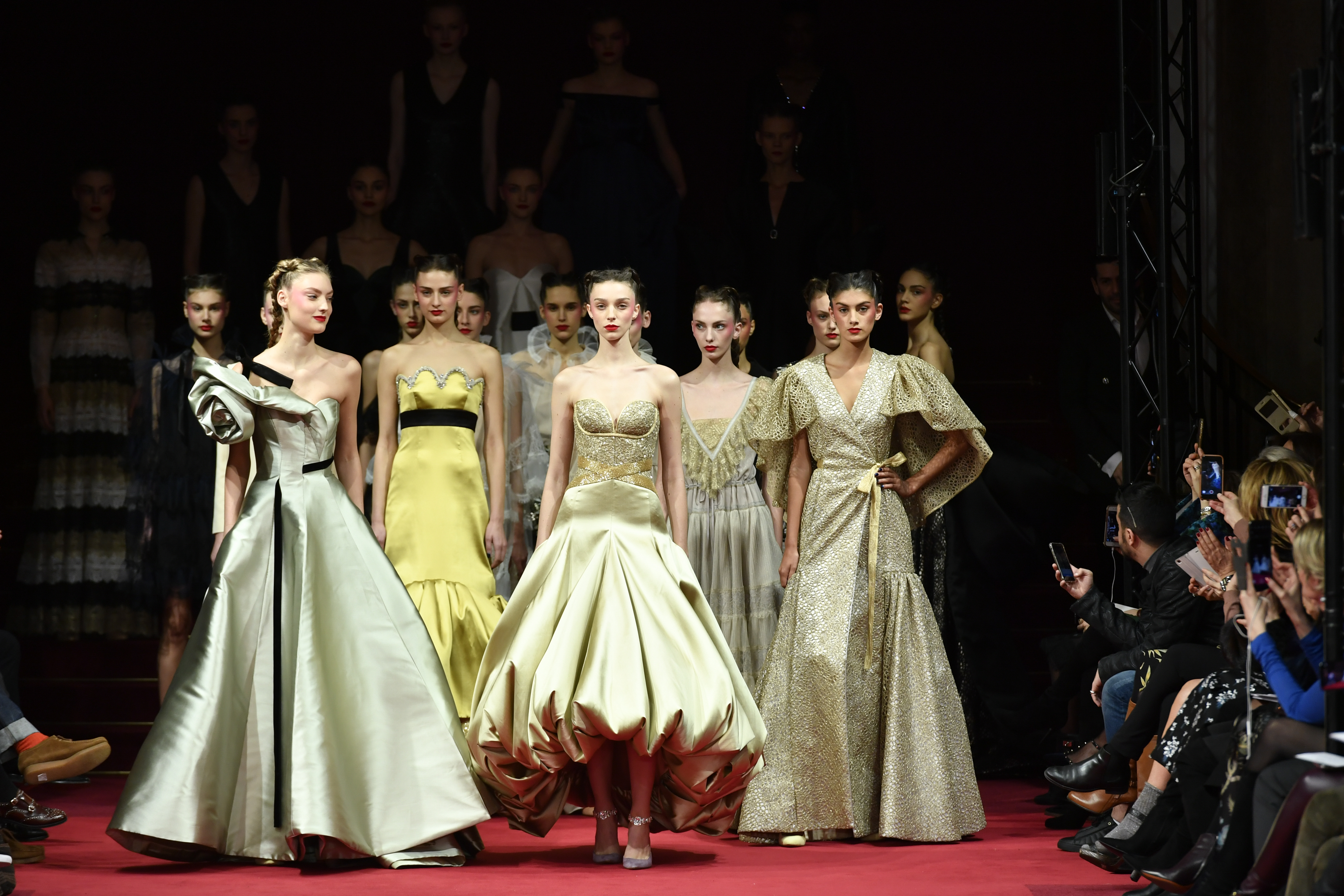 His style is said to be typically French, both cosmopoli – tan and contemporary. As a permanent member of the exclusive Fédération française de la Couture, Alexis Mabille's collections focus on a fluid, precise and light approach that reflect his initial training as a designer.
Between daring collections, breath-taking décors and selected guests, his shows have become key events in the world of fashion.
Maison Alexis Mabille
10, rue Saint Roch, 75001 Paris
The gallery was not found!