Her sense of humour and apparent joie de vivre have made her one of France's most popular TV hosts. Her shows are all successful while her "Magnifaîk" has simply become a reference for good taste…
LIFE decided it was time to get to know her a bit better.
A radiant Cristina Cordula accepted to meet us in her Paris-based agency for an interview and her ever dynamic character meant she didn't hesitate to answer our questions with enthusiasm and sincerity.
She speaks about her background, her philosophy, her advice and projects. As a queen of fashion in France, the public has total confidence in you and what you say.
How would you advise a woman to go about finding the right style?
You have to know yourself. To find your style you have to know your body and design your clothes accord-ingly. Remember that a style is shaped by your personality.
What are you most proud of?
I am really proud of being able to help others, give them confidence in themselves by bringing out the best in them. Anyone can contact me for a relooking, it's my job. People leave the agency feeling better, more sure of themselves. I help them find their place in today's society!
What are the fashion trends for this summer?
Lots of colour: pink, red and orange! Go for something flashy or in the pastels, these are this summer's two trends. Flowery patterns are also in at the moment. But the real must-have this summer is a saharienne or safari jacket, it's so chic and I recommend everyone to wear one.
Your background is a little unusual but at the same time coherent. Model, image con-sultant and now TV host. How did it all happen?
I began modelling during my communication and journalism studies in Brazil, and this is basically what I'm doing today. A modelling agency contacted me to work in France and so I walked the catwalks for a number of years. When I stopped, I thought long and hard about my future. I knew I wanted to work in fashion but had no clear idea in particular.
I did a bit of import-export with articles from my country but that didn't last long. I really need to be in contact with people and this wasn't possible in this line of work so I turned to image counselling and creat-ed my company in 2005.
At the time it was all a little pioneering but the relooking programmes, the press and Internet helped me get my career off the ground. I began with a casting for M6, who didn't want me because of my accent, but I didn't give up there and then! (laughter). They called me back some time later to say they had thought about things and that I was going to present my show "Les reines du shopping". To make dreams come true you need a lot of perseverance and grit.
You've been presenting your "Reines du shopping" show for 15 years now, how do you make it last so long and continue to make it so popular?
It took a long time to get where we are today … And a lot of hard work too. I knew quite a lot about fashion thanks to my background. I have simply added a little splash of exoticism! I am someone who says what they think and my tips come from the heart, they are sincere.
Chantal Thomas recently spoke of her admiration for you, how do you react to that?
I'm the one who admires her in fact! (laughter). I modelled for her, she is an exceptional person and de-signer. I am proud and honoured to have her with me during the show from time to time, her tips are really essential.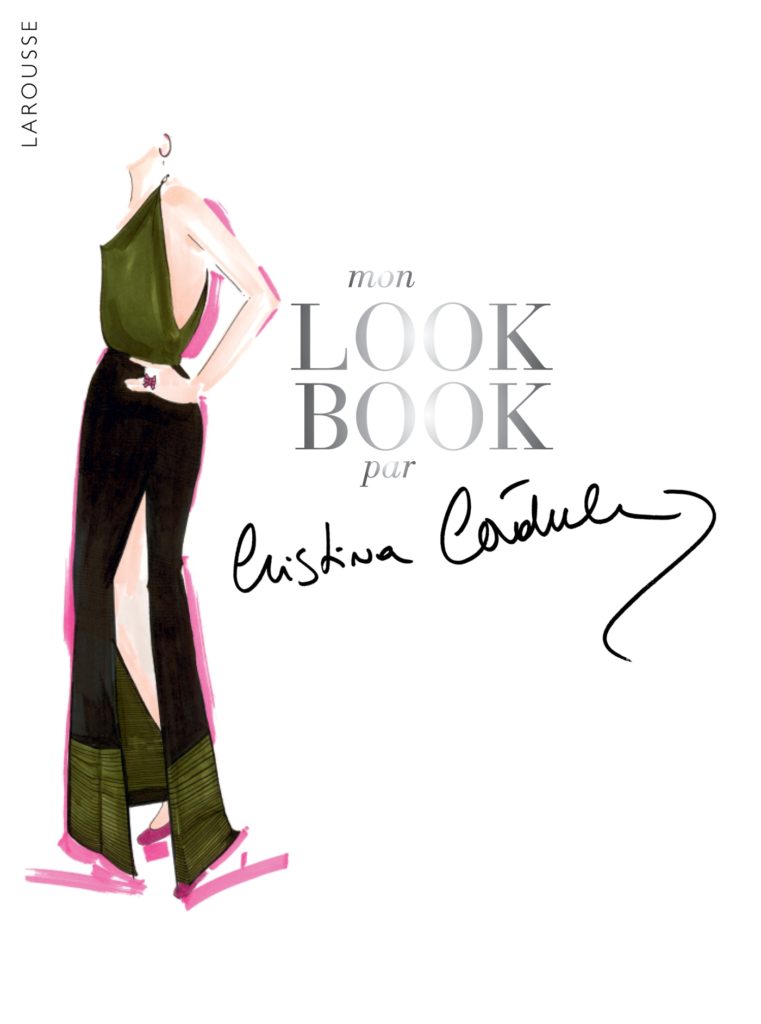 Crédit photos : Cristina Cordula
Chantal Thomas a récemment évoqué son admiration pour vous, quel en est votre ressenti ?
 C'est surtout moi qui l'admire ! (Rires). J'ai défilé pour cette grande créatrice, c'est une femme hors pair ! Je suis fière de l'avoir près de moi pour quelques émissions, ces conseils sont très précieux.
What is your favourite summer destination?
Brazil obviously ! Brazil is my favourite destination, I have so many fond memories of it. I need to return there each year, to my origins, to see my family, friends, smell the fragrances of my childhood, rediscover my marks.
Any other projects in the pipeline?
I am working on a project right now that concerns a publication. I am writing a book that is very different from my previous ones … But it's a secret for the moment! I am also preparing a wedding primetime show that will be screened in a few months.
What would you like to wish our LIFE readers?
To be happy, to make the most of things, Life is « magnifaïk » ! (laughter).
The gallery was not found!