A selection of books to read by Guillaume Robert
Parisian, marathon man, vegetarian, Guillaume Robert is also Literary Director for Flammarion publishing novels, documents and illustrated books for almost 20 years. A real travel and lifestyle-buff, his encounter with Life Magazine comes as no surprise to anyone. Check out all his best photos on Instagram: @garconmoderne.
"Reading, a open door to an enchanted world" François Mauriac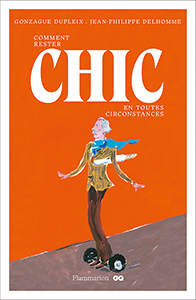 Comment rester chic en toutes circonstances
Why does a polo-neck glorify virility? Would Marcello Mastroianni have ever dreamt of smoking an e-cigarette? Should you throw rice at a wedding? What's the best way to carry your bag at the supermarket? Should you bring your kids to the office? What to do at a BBQ? How to dress when you vote? Lifestyle jurisprudence more than a treaty for decorum, this book on living the elegant way throws new light on things often left in the shade. A style guide for men with illustrations by Jean-Philippe Delhomme.
Jean-Philippe Delhomme and Gonzague Dupleix
Flammarion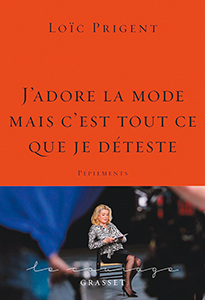 J'adore la mode mais c'est tout ce que je déteste
Seasonal dressmaking from Loïc Prigent. For the past five years, the most influential fashion documentarian has been feeding a blog on Twitter that annoys, fascinates and amuses, sometimes all three at the same time. Always with an ear to the ground during the fashion shows and in the studios, he picks up the words and phrases, criticisms, scandal, proclamations and digs pronounced by those who belong to the closed circle of the fashion world and who at the same time define what we wear. Models? Attachés de press? Stylists? Who says what? Listen and read Loïc Prigent's rendition of this new comédie humaine and discover his new literary style known as twittering.
Loïc Prigent
Grasset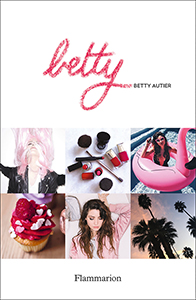 Betty
For the first time since the creation of Betty's Blog, the fashion blogger with over a million followers tells of her amazing rise to fame while handing out tips and advice and sharing her preferred addresses and log book. The text is accompanied by many never-seen-before photos and is sure to interest many readers with stories from a girl next door who clearly understands the world we live in.
Betty Autier
Flammarion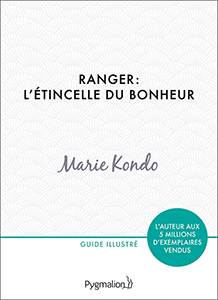 Ranger : l'étincelle du bonheur
Check out Marie Kondo's method that has already seduced over 7 million readers worldwide. This practical and illustrated guide will help you compose an orderly and soothing home. From your bedroom to the bathroom, not forgetting the kitchen, each room is taken separately with a selection of carefully chosen objects presented in different categories: clothes, shoes, photographs, books, covers, make-up, beauty care and precious objects. A source of inspiration to not only transform your home but change your life.
Marie Kondo
Pygmalion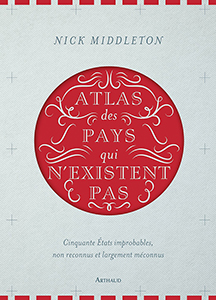 Atlas des pays qui n'existent pas
One of a kind, this Atlas takes the reader on a journey of discovery to countries that exist on the borders of the real, to states with uncertain borders, led by visionary yet little-known leaders, inhabited by misunderstood and often forgotten populations. A wonderful opportunity to discover a hidden world within a world.
Nick Middleton
Arthaud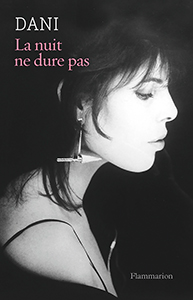 La nuit ne dure pas
My life … was I chosen or did I choose myself? Difficult to know! I always followed the right stars, those that reached out to me, leaving the wrong behind." For the first time, Dani, popular singer, Queen of the night, actress and florist reveals her memories, both good and bad. With a blend of sincerity and modesty, she tells of her memorable encounters with François Truffaut, Serge Gainsbourg, Etienne Daho… And also the loves of her life and multiple resurrections. Sheer delight.
Dani
Flammarion