CHINESE ASTROLOGY
Travel in the Middle Kingdom with Mr Tran
Mr Tran, born in 1943 in Vietnam, arrived in France in 1968. The astrological knowledge is learned oraly in family in Vietnam, and orally passed on from time immemorial. Big specialist of the imperial astrology of China, Mr Tran is renowned in the political and economic world as his prediction and his knowledge of celestial bodies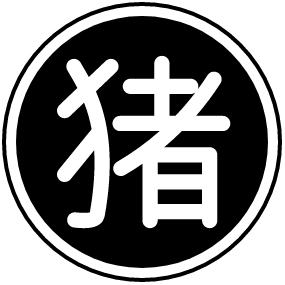 PIG
Your fortune; each time your luck runs out, another chance turns up.
From one success to another. You also trust others. If you are on the lookout for work, it shouldn't be too difficult, your career is always on the move forward. Your family is also there to lend a hand. And the pay is there too! You know how to please others and talk wisely. Your friendly character means you make friends easily. Your choice of activity lies between business and something in the communications industry, or even accounting or banking.
As for money matters, your income varies and things are fine right now. Your earnings aren't as high as they could be but you should get something midway during the year. Not much going on in your love life right now, maybe someone slightly older could do the trick.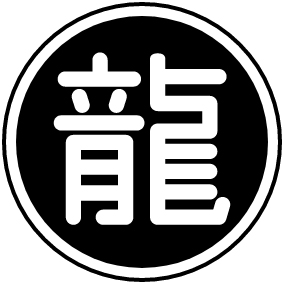 DRAGON
Your whole life has been devoted to helping others, which means you have neglected yourself a bit too much. Fortunately, 'the sky has eyes' as we say and chance is on your side. Your health hasn't improved that much so be careful this year if you don't want to end up in hospital again. During your life and thanks to your chance side, you have met a number of fantastic people, so take a little time out to share your experiences and learn from them for the sake of your children and grandchildren. Money matters: no reason to worry. You're in good hands. The years go by and you remain young at heart. Continue exploring and discovering, make the most of your encounters. Your love-life is great and love helps you forget all those other little worries. Your other half is quite someone!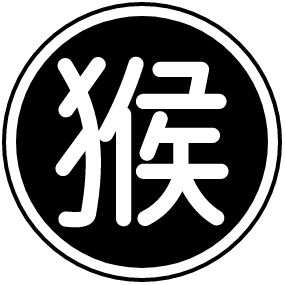 MONKEY
You are going to have to deal with some problems due to your eagerness. Don't be too impulsive, take your time to think and one success will quite naturally lead to another. Or, simply use your energy to help good causes and those in need and luck will be with you. An 'advisor' will help you out to overcome any obstacles. Work, nothing puts you off. Your enthusiasm and energy and quick-mindedness impress your friends and colleagues. You appreciate and admire your superiors. Rapidly a top management or team management position will be yours. On the financial side, things are fine and on the up, however big spending has already started and you won't be able to put any money aside. Things are much better than last your however. You will begin to feel the need to form a couple soon.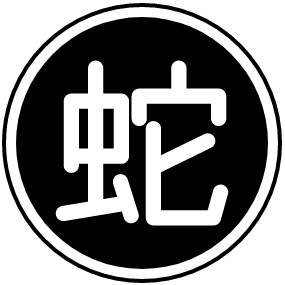 SNAKE
Life is clement. And whatever happens, you can feel satisfied. Fame is yours, your social status couldn't be better and everyone loves you. Outspoken, you prefer to say what you think rather than beat about the bush and your honesty earns you the respect of everyone.
Take it easy with your finances. Don't be influenced by the sirens and don't be tempted to cross the red line. You'll not win anything and could even your lose everything. Your savings are right up at the top, so maybe you should offer something instead. Tolerance and indulgence in the family. Travel is on the agenda so make the most of it and enjoy the happiness of being together as a family. Chance is on your side. Harmony and pleasure surround you.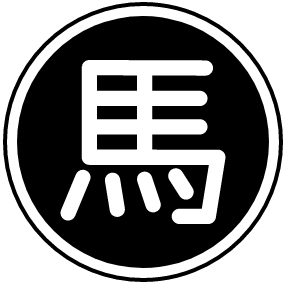 HORSE
Far-sightedness and patience: 'Good things come to those who wait'. Avoid litigations, you won't win. Just lay low this year. It's the good time to step back and take stock. A little dose of humility and remember what Jean de la Fontaine's tale says about 'the frog who wanted to be as big as the ox'. Whether you are looking for a job or going independent, watch out for the obstacles. Wait a little. Try and work out who is blocking your progression. Ignore the gossip and drop it yourself. Money: there's more going out than coming in. it really isn't the time to invest or make any plans – you're sure to lose. If you are tempted by the idea of travelling, watch out for your health and don't forget the money side. You are sure to meet someone quite soon.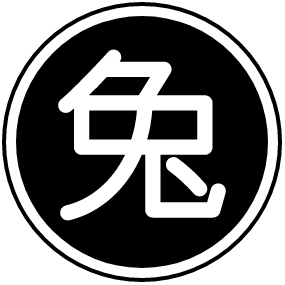 CAT / RABBIT
This year your purse will still be full. Your studies and work continue and advance correctly and as planned.
Enthusiastic, you try and help your friends but to no avail. Your friends and family and also people older than you offer their support and trust. A little activity on the side is a good idea and earns you a little extra income. You excel in everything that concerns financial management, you are the boss so no money worries. Even better, you are awarded a scholarship or some other help. Whatever, putting money aside is not for you. Your love live is just as intense and ephemeral but don't worry, the time is coming to say yes and do something together.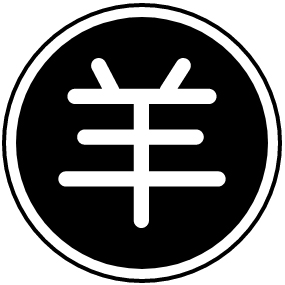 GOAT
For you, life is like a competition. And you always seem to come out tops. You like giving your best and with each round you can develop other qualities. You are sure to encounter great coaches, but also a good number of cheats.
Not that easy. Financially speaking, you may lose a lot of money. The loans are granted are slow in coming back. Your business is finally beginning to take root. Your employers or colleagues support you despite everything. A potential promotion is on the cards. Additional income is always welcome but you have to work hard for it. Mid-year, you should get a bonus or gift.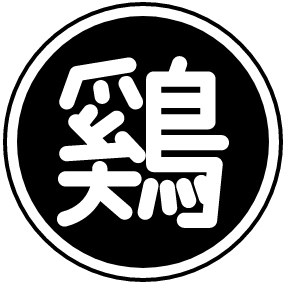 ROOSTER
How spoilt you are! Money and fame are yours for the taking. You are decidedly eloquent and wise. Your friends and family trust you and love you. They are always the first ones to support you and help you out of a difficult situation. Good opportunities are coming your way in the form of a property or maybe a change of address. Work: you have ideas for new projects or a complete change. You will accept the challenges and a completely new outlook is yours for the taking. You income comes from different sources. Your gains will be higher than last year. Funding from major companies or banking institutions is a possibility, they will back you.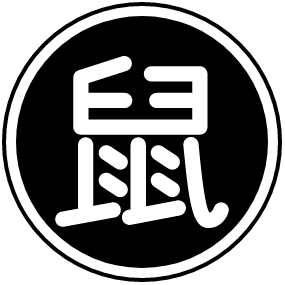 RAT
This year you see things clearly and with an open heart. Enjoy to the full, appreciate your friendships and the presence of your friends and family. Explore the meaning of self-sacrifice for good causes. Intelligence and lucidity will help you put aside any conflicts and choose the path to reconciliation. The odds will be with you if you want to change address, move up professionally or take an exam.
On the financial side, things will be better if you protect yourself against theft and resist temptation! Your soul-mate is not far off, and if your heart is already beating fast, go for life together. Health-wise, watch your throat and beware of colds! Check also what you eat, your digestive system is a little weak right now. On your side this year, the colours back and white, and be warned against red and yellow!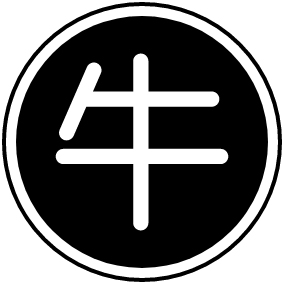 BULL
Stay the course. The first part of the year will appear tough, then get better as the months go by. Concentrate on your studies or training program and you'll get the exams easy! Your friends and family will cause you more trouble than satisfaction, so its time to step back and accept the changes.
Your pockets should be full and financial aid or gifts should come at just the right time to keep them so! Your love-life however is a little adrift right now. Things are not very calm and maybe it's the right time to distance yourselves to find a solution. Health: a nice warm jumper in the morning and evening will save you from a good cold and a cough. Take care of your skin. On your side: the colours black and white. Against you: Red and yellow.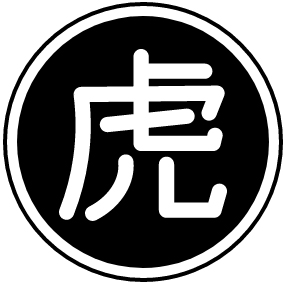 TIGER
Tenacity, this you have. If, after finishing your studies, you are looking for work, don't forget the path will be full of ambushes. But don't give up. Your efforts and perseverance will be rewarded later.
Your comrades and social network will provide the best advice and unlimited support when times are hard.
Money matters : things are fine thanks to the help and support of your family, friends and even the State.
Love life: If you get the impression you are not loved as much as you love, then it won't last.
Health: Skin disorders and allergies, Watch out for headaches and colds.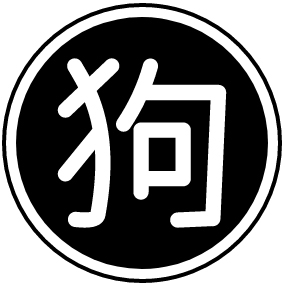 DOG
The sky is on your side concerning your financial management and real estate projects. New developments, buying up new land, the time is ripe. But, be prepared for a lot of paperwork and legal complications. Avoid all complications and stay clear of family disputes. Work: the job is yours. You are appreciated and respected by those around you for your seriousness and skills. If your superiors are intelligent enough, a management or administrative position would suit you down to the ground. As for work abroad, your reputation means you have nothing to fear. Your best trump cards concern diplomacy and communication. On the money side, your qualifications and experience mean you can target a higher position and a slightly higher salary. You know how to save and look after the family. Mid-year, you may get a bonus or gift.
All is more than good in your relationship.