Set atop Fourvière this amazingly contemporary and refined location in line with the chef's way of thinking offers an superb view out over Lyon … Here, Christian Têtedoie explores French tradition with talent and his inspired mouth-watering dishes compete with the eye-catching view!
Set atop the hill of Fourvière, the soul of the city, the Têtedoie restaurant has become THE place to eat in Lyon. The contemporary architecture of the buildings blends perfectly with the refined inside that showcases the culinary art of the innovative chef. 
In this unique well-lit setting your eyes will be drawn towards the Alps in the distance then the city at your feet. Satisfied, you can now sit back and enjoy the Christian Têtedoie's succulent seasonally-inspired cuisine that takes the best from nature and the beauty of the products it creates. Voted France's Best Chef, starred for more than 10 years, Christian Têtedoie and his team will be celebrating the establishments 30th anniversary this year.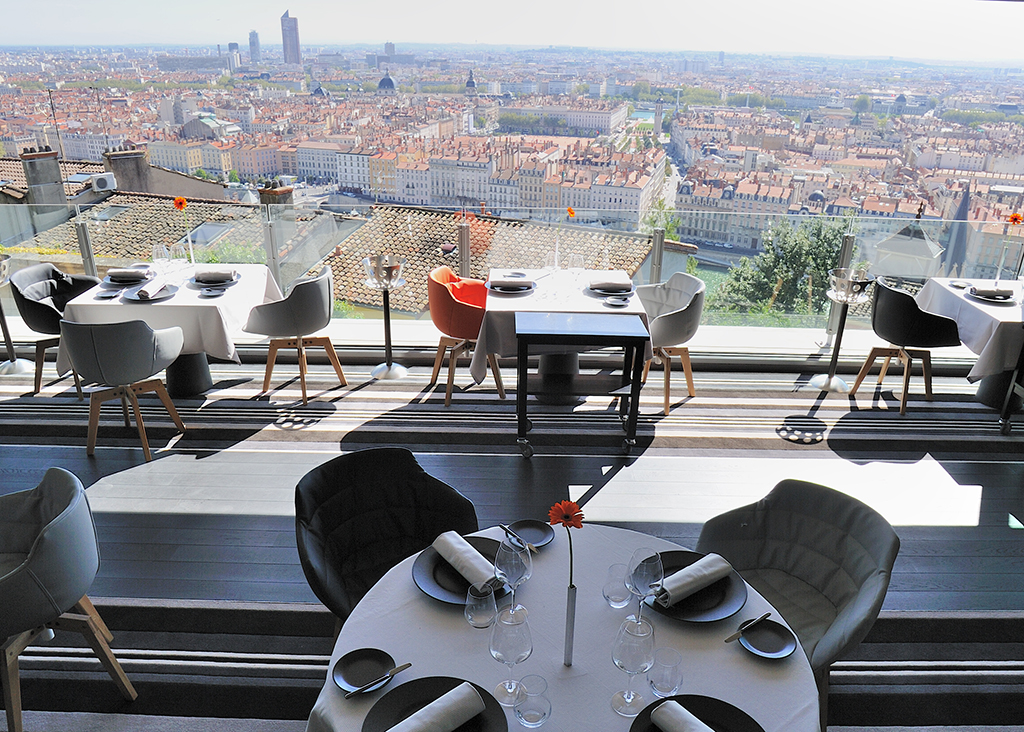 Copyright photos : Maison Têtedoie
Sharing and generosity lie before you. One example, "Act One", an invitation to young cooking enthusiasts to come and discover his gourmet cuisine on Sunday evenings for just €80.
 Special mention also goes to his attentive, welcoming and dynamic team, while forever looking to please his guests, chef Christian Tetedoie regularly takes the time to come and greet his customers and talk cooking with them.
Têtedoie Restaurant
4 Rue Professeur Pierre Marion
69005 Lyon, France
Tél. : 00 33 (0)4 78 29 40 10
www.tetedoie.com
The gallery was not found!