Encounter with the ubiquitous comedian and former member of the humour trio Les Inconnus: Humourist, comedian, theatre director … and writer, currently promoting "L'Alphabétisier", an off-the-wall dictionary of his very own neologisms. Our multi-talented gentleman is also back both behind and in front of the camera for what appears to be an extremely busy 2021 with a second book also in the pipeline.
Would you say comedy is hereditary?
Definitely yes, my grandmother had a great sense of humour, so a great deal of common sense. To have common sense means being able to have a certain perspective of life and for this she used to sing a lot to not have to reply to people who talked nonsense. My father also had a great sense of humour. He like to make puns and do imitations, but when I was a kid, I wasn't funny at all! When I was nine my father had me take an audition for a musical comedy (la Planète Inconnue… maybe a sign?) and I acted in it for a year. Being on stage helped me relax and let myself go because I was pretty shy. Then I learnt to sing, dance and then I began to do imitations and the comedy kind of started naturally.
You often say that laughing for the sake of laughing isn't something that interests you. Is this still the case today?
Laughter is life-saving, it's a weapon! It can make people happy and allows you to say serious things without giving the impression of being aggressive. The more fear and anxiety there is, the more laughter is needed and this is why humourists have a social role to play.
As a humourist, comedian, director, writer you have more than one string to your bow, the only one that is missing maybe is that of singer? 
I did sing with Les Inconnus… If I sang solo, I would sing funny songs, there are already more than enough good singers out there! Funny songs like Henry Salvador used to sing when he started out or Carlos and Annie Cordy… to offer something cheerful, something positive.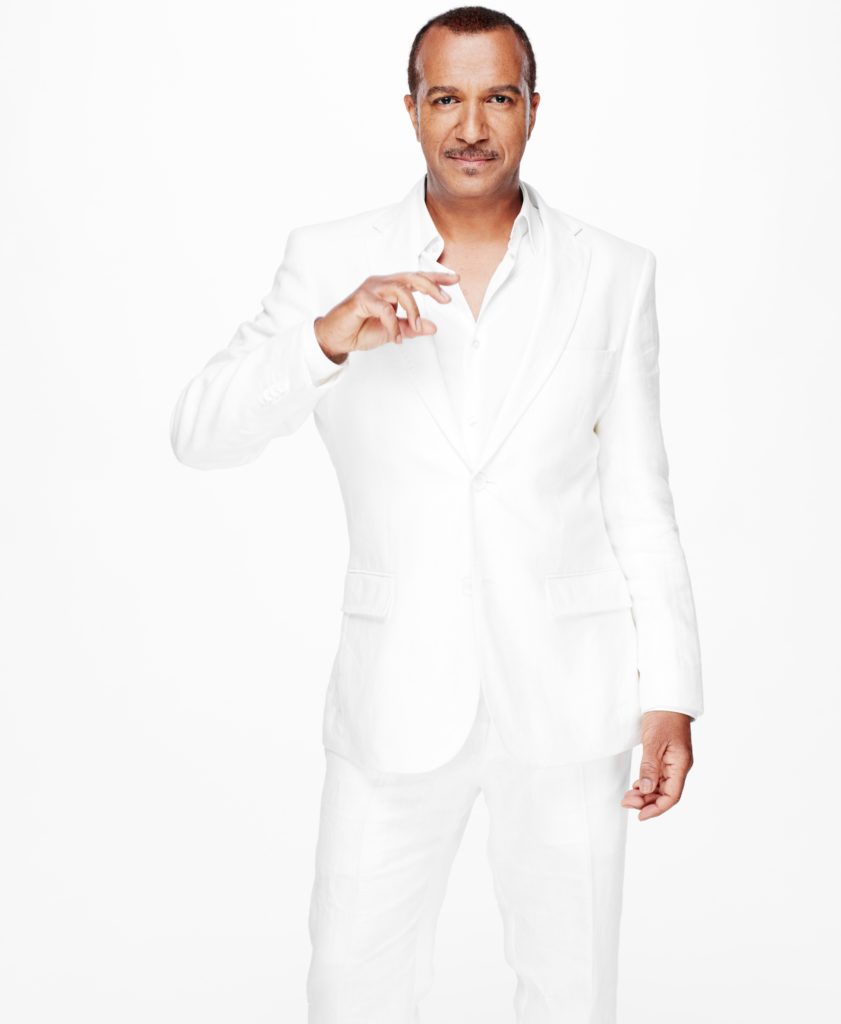 After reading your dictionary "L'Alphabétisier" that groups together your own rather clever and very funny neologisms, would it be fair to say that you are a little offbeat?
I have always played with words, for example with Les Inconnus, we created the word "Boulversifiant", to fit one of the characters we created, Toscan du Plantier, that we turned into Toscan Séplanté. The end of the story is that the real life Toscan Duplantier titled his biography Bouleversifiant! But I must add that the idea of writing a book didn't come from me, it was the journalist Gilbert Joint who had the idea of changing words by adding a letter to them. For example if you add an R to « Dépot-vente » (a second-hand shop) you get « Dépot-ventre » which then refers to a surrogate mother. If you add a P to "Banqueroute" (bankrupt), you get "Banqueproute", a bank that farts. We went through the whole alphabet! There are also other sections in the book such as the false epitaphs or distorted songs …
Your book is you playing with words. Does that mean the French language is a wonderful playground for someone like you?
Of course! And it changes all the time with words coming from different horizons, Arabic, the suburbs, backward slang … We spent one year working on the book, taking words from the dictionaries then playing with them … so if you need a word that doesn't exist, buy my book!
What makes you want to write?
It means I can express myself, I need to be able to talk about things that make me mad and that make me smile. That's what I think.
Which taboos get to you most and which ones would you like to use? Are there any subjects you refuse to mention? 
All the difficult subjects … war, disease. I can't stand spite. Stupid people can be so violent. Knowledge is like a rampart against violence.
As the saying goes, not all truths need to be voiced. Do you agree?
I'd say not all lies need to be voiced. My work is to find the best way to inform people using humour. We need to get peoples' attention. This is what we as artists need to be doing.
You wrote the script for a film you are going to direct about life in a hospital. Is this because of the news or was it intentional? 
No, it's pure coincidence. I wrote it before everything that's happening at the moment. In fact it's a tribute to the healthcare workers. I had the idea 3 years ago! Right now I'm working on the script and I hope we can start shooting in 2022.
What projects do you have as an actor for the coming year? 
I've quite a few projects for TV films, but I can't reveal anything right now, it's all very confidential.
How would you describe yourself in three words?
Neither a hooker nor a sucker, a nice guy (laughs)!
What can we wish you for 2021? 
More movies. I was on a stage a lot recently and I really would like the movie industry gets going again after the Covid-19 health crisis. More generally, I hope that artists, like myself, and the technicians are listened to, defended and better off than they are today.