Le VM, where sens awaken!
In a beautiful setting overlooking the maquis and Bonifacio's citadel is a delightfully luxurious place, the Version Maquis hotel within the walls of which is one of Bonifacio's must-go addresses: the Restaurant VM. Hardly of their experience within l'An Faim, the teams created a new universe to delight your papillae.
Be tempted by an unforgettable stay in this authentic and intimate hotel not far from the hustle and bustle of the port of Bonifacio, in a luxuriously green setting looking out onto the City of Cliffs. Just sit back and relax, hear the cicadas and take in the views of the maquis and citadel.
The VM proposes modern refined cuisine reflecting the colours of the region made from carefully selected local produce the chef then enhances as a tribute to the freshness and outstanding quality of local Corsican produce. Innovative and sophisticated with a touch of the south to it, the cuisine will awaken your senses, as does the exclusive settings with the terrace, infinity pool and surrounding maquis looking down onto the famous citadel.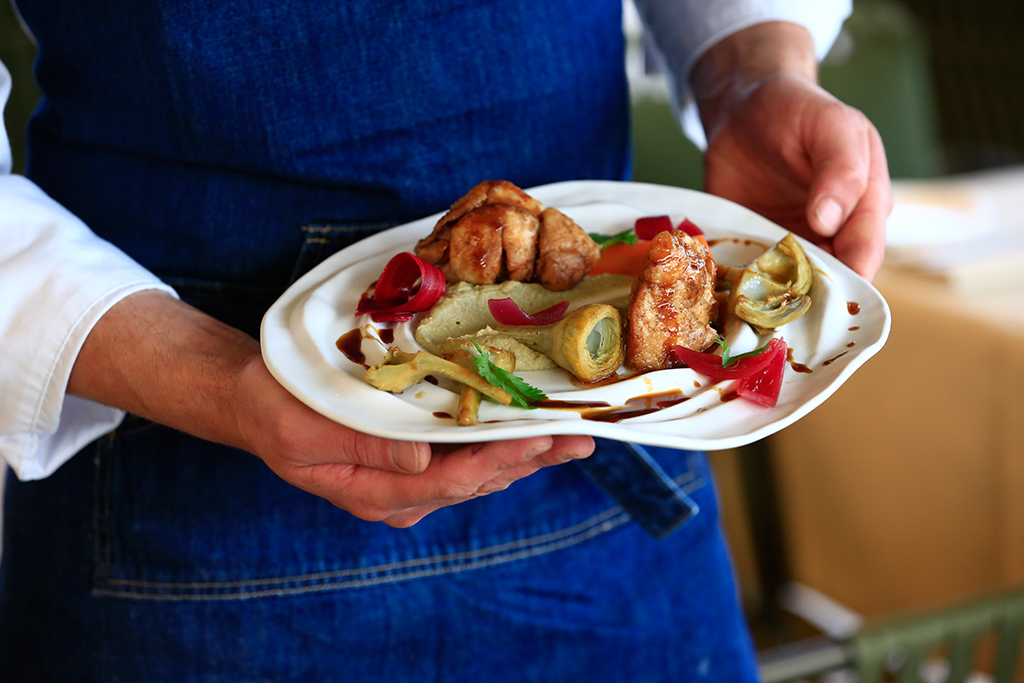 Copyright photos : Le VM
Le VM
Quartier Brancuccio
Lieu dit Padurella
20169 Bonifacio
Tél. : +33 (0)4 20.40.70.40
citadelle@hotelversionmaquis.com
The gallery was not found!