Cocoon of tranquility
Conveniently located at the foot of the ski runs of the luxury resort of Courchevel 1850, the authentic 4-star Le Bellecôte chalet-hotel has everything for winter sports fans plus a range of high-end services. In the heart of the 3 Vallées resort, families and friends are sure to be taken in by the breath-taking views offered by the hotel's terraces.
52 prestige guest rooms and suites are your prelude to calm and relaxation in the mountains. Antique woodwork, fireplaces and high ceilings blend with the warm-toned decor to create a cosy and welcoming world with a view of the slopes. The traditional décor is enhanced by the presence of all the latest in high-end amenities that include a flat screen TV, minibar, safe and free Wi-Fi access. Refinement, elegance and tradition best sum up the address.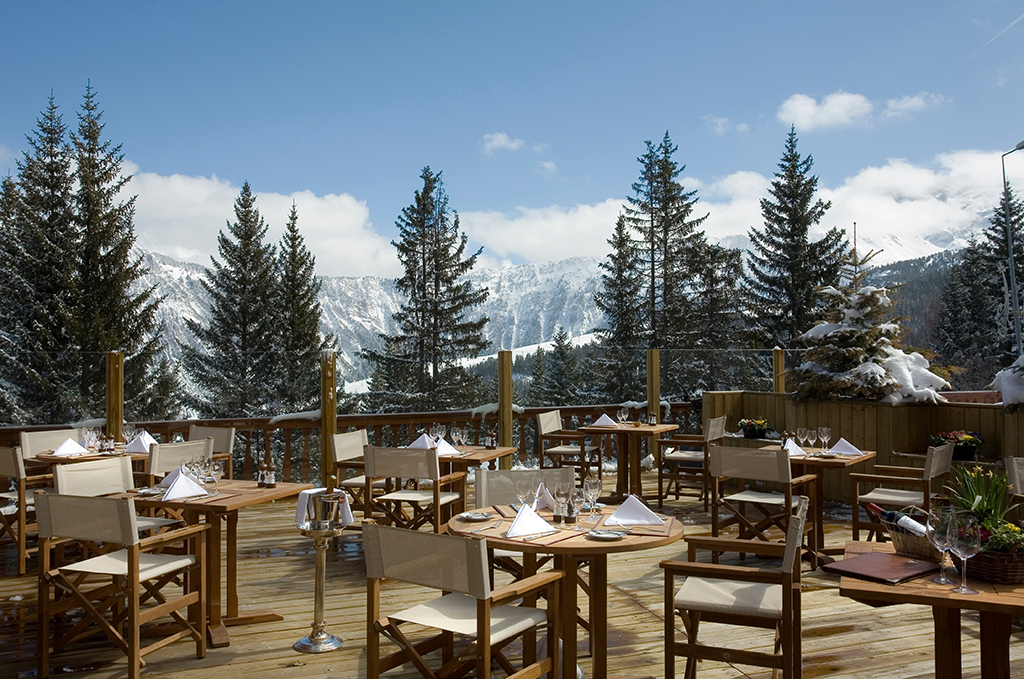 Crédit photos : Le Bellecôte
For a totally relaxing stay, the hotel provides a number of activities devoted entirely to your well-being: unwind in the sauna or book a treatment in the spa zone or why not make the most of the heated pool to enjoy your stay to the full.
And as a ski rhymes with good winter dishes, you can enjoy your lunch and dinner
taste buds at the hotel restaurant. Enjoy the proximity of our kitchen, offering seasonal dishes, to share friendly and unforgettable moments.
To round off your experience, end the day by the fireside in a typical Savoyard lounge listening to the in-house pianist. Nothing like a few musical notes before joining Morphée's arms.
The Bellecôte is simply the ideal address to wind down with a bit of sport, rest, relaxation and comfort in a real cottage!
caractère.
Le Bellecôte
518 rue de Bellecôte
73120 Courchevel 1850
Tél. : +33 (0)4 79 08 10 19
www.lebellecote.com
The gallery was not found!