Two choices here to feel in total harmony with nature. One in the country the other on the banks of a lake.
Do you know the Montagnette chain of mountains with their typically Provencal vegetation and landform? The rocky outcrops and hidden valleys were captured by the painter Auguste Chabaud and made famous thanks to Alphonse Daudet. As a natural border between the Rhone Valley and the Durance, the Montagnette chain runs through the north-west of the department, between Graveson, Barbentane, Tarascon and Boulbon. It is the perfect setting for a colourful and scented winter walk.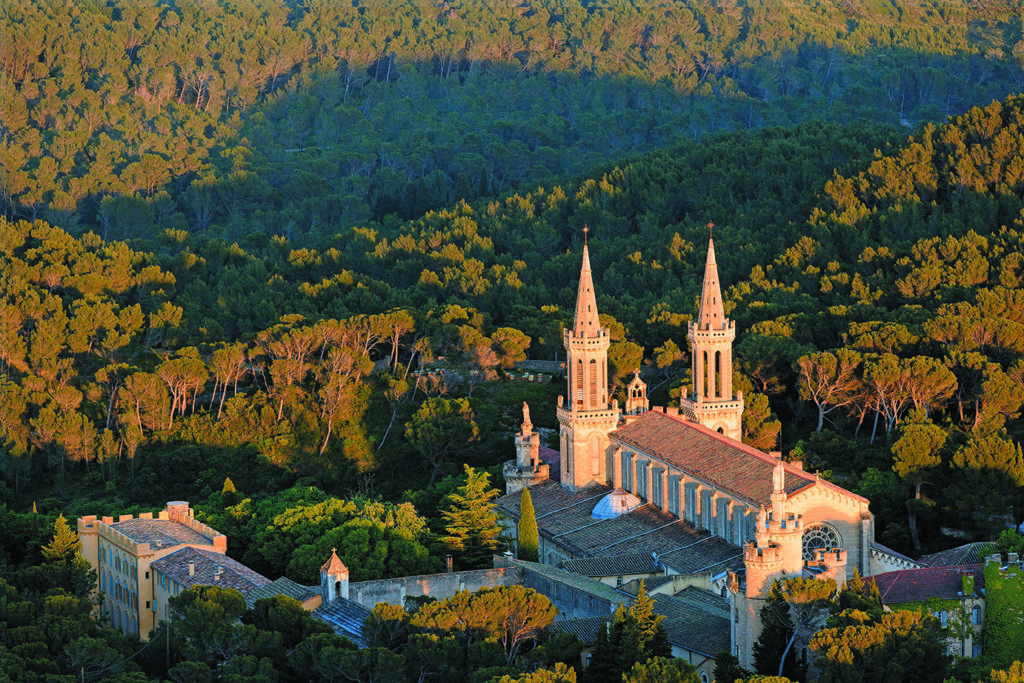 Be sure not to miss out on Frigoulet Abbey nestled among the pine trees. The monastery takes its name from the abundant thyme plants (ferigoulo in Provencal) that cover the surrounding hillsides. Founded in the 10th century by the Montmajour monks, today the abbey is home to a community of Norbetines. Start here and follow the stony path through the garrigue (scrubland), with its kermes oak trees, gorse cistus, thyme and rosemary. Admire to the east the blue line of the distant Alpilles.
A little further on, admire the feudal castle of Boulbon, sat upon a rocky peak backing onto the Montagnette. Built between the 12th and 14th century, its strategic position meant it was used by the County of Provence as protection against the Kingdom of France.
Soon you will get your first glimpse of the majestic Mont Ventoux and the Luberon, a winning pair for the whole family.
Another more aquatic atmosphere now with L'Etang des Aulnes lake and biodiversity at its best. Located to the west of the Plaine de la Crau, it is the perfect place to stroll along its peaceful banks and discover a wide variety of semi-sedentary and migratory birds.
When you reach magnificent L'Etang des Aulnes estate, note the large path lined with oleanders and pine trees leading to an old fully-restored mansion that looks out over pastureland as far as the eye can see. Enjoy a stroll down the path that appears between two massive ash trees, willows and poplars!