Provence is the birthplace of santons, small figurines named santoun in Provencal to mean "little saint" that have become charismatic emblems of many Christmas nativity scenes.
Their success is due to the presence of local clay. Over the centuries, the ceramics, pottery and tile industries have all provided work for the towns and villages of this small part of Provence. For ceramics, the story began in Aubagne in 1531. The 19th century was the highpoint for the sector. Then two world wars and the loss of former colonial markets put an end to the boom.
However, working with clay is still very much part of the living heritage of the land thanks notably to the production of the santons, a unique expertise that has been handed down over the generations in the workshops.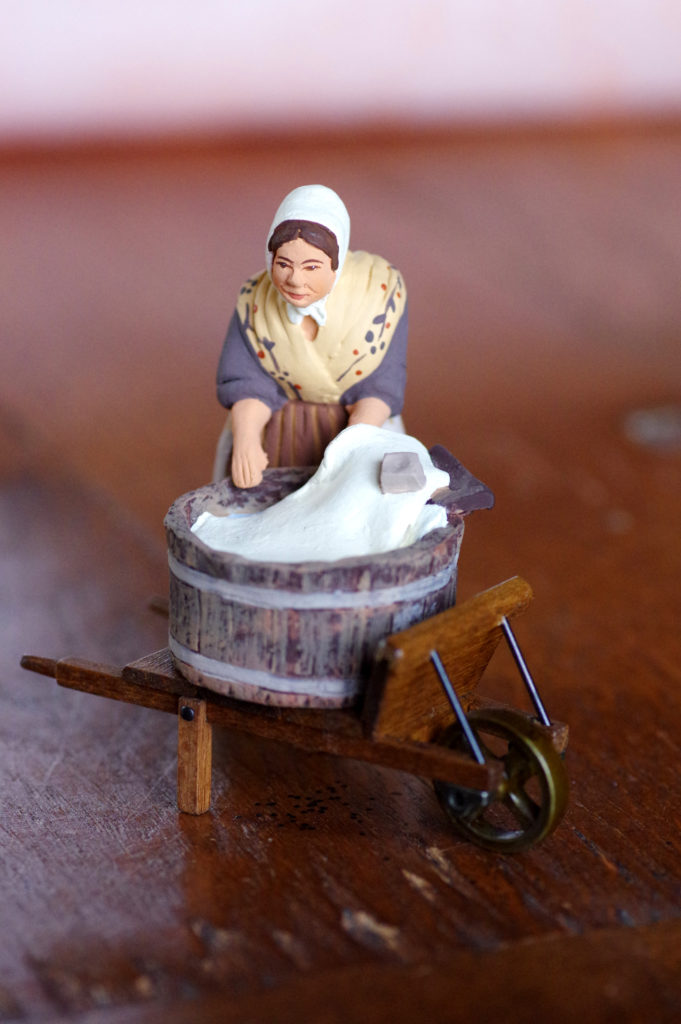 A brief reminder of this tradition in Aubagne: the santon-maker. Invented by a native of Marseille Jean-Louis Lagnel, santons were first produced in the late 18th century. Aubagne's craftsmen rapidly adopted the creation while remaining faithful to its clay figurine origins. Up until 1940, being a santon-maker was more a supplementary line of activity or even just a pastime. In 1938, only Thérèse Neveu and family were officially declared professional santon-makers. Today there are 17 listed manufacturers in Aubagne. They are recognised worldwide for the quality of their creations.
Come Christmas, the figurines offer a lease of life to Provencal village nativity scenes with the Three Kings, shepherds, animals… Other santons represent the inhabitants and their past trades and more traditional functions: baker, fish-monger, priest, mayor…, in hillside decors with the streams and bridges so familiar to the region. But, the star obviously remains Jesus who only makes his appearance on December 25.
Magical moments for the whole family.