Provence is simply full of things waiting to be discovered with the family or loved one. Focus now on the Alpilles: love at first sight for sure!
The starting point has to be the capital of the Alpilles, Saint-Rémy-de-Provence, a delightfully typical Provencal village, with right next to it the ancient Greek then Roman city of Glanum. Up at the viewpoints, the views are simply breath-taking. Worth exploring are the Roman baths, mosaics and remnants of former dwellings situated around a square surrounded by pillars.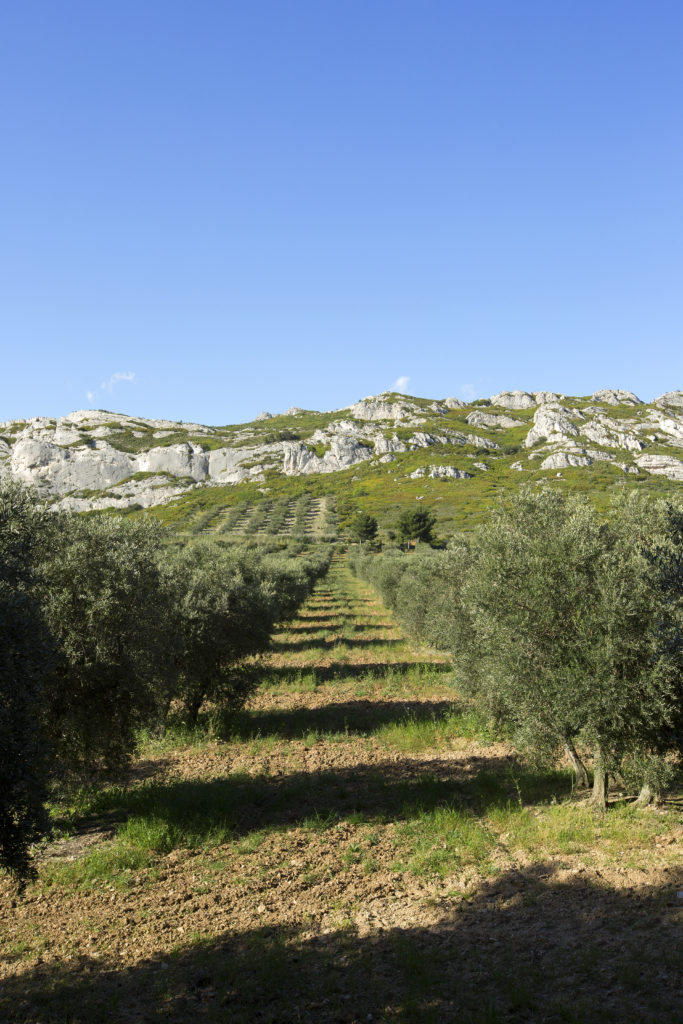 Now it's time to head to the Quarries of Light at the foot of Les Baux-de-Provence for a one-of-kind art experience with images projected onto the 14-metre high stone walls. This summer, two exhibitions are on the programme, Venice la Serenissima and Yves Klein Infinite Blue for an unforgettable digital immersion. A good place for lunch is the restaurant La Reine Jeanne overlooking the valley and then why not walk around the fortified village of Les Baux-de-Provence all the way up to the chateau that is a listed historical monument.
Now it's time to discover the remarkable Vallée des Baux AOC olive oils. In the valley the olives are something everyone is proud of, they are the star of the Alpilles. A number of olive mills can be seen from the road and the Moulin de Maître Cornille in Maussane is worth visiting. Nearby, the Mouriès cooperative mill is also worth exploring. The mill dates back to 1626 and visitors can see the original granite millstone and former press. An excellent opportunity to learn more about the making of olive oil, past and present.
For a good walk in the heart of the Alpilles natural regional park, set out from Mouriès towards the Crête du Castellas, 118 metres above sea level, taking in the olive trees, oak trees and Provencal reeds. From the chapel, admire the view of the village of Aureille that includes the Vaudoret oil mill and the ruins of Cagalou farm.
Finally, Eygalières, not far from Saint-Rémy-de-Provence, surrounded by olive groves, green valleys and vineyards, has everything of a typical picture-postcard Provencal village with its mediaeval ruins and narrow streets. The 13th century Saint-Sixte chapel is worth visiting.
The restaurant Bec at a delightful Provencal farmhouse in Paradou is run by a couple who have a passion for quality local produce and is a great address for a wonderful evening meal.
For a week-end, week or even longer stay, check out L'Étoile des Baux, a luxury Provencal mas in Les Baux-de-Provence, built into the rock itself. High-end VIP services, a heavenly pool and unforgettable nights in an underground suite and bathroom built into the adjoining cliff face.