LiFE Magazine was honoured to get the opportunity to ask a few questions to Stéphane Bern, the man appointed by the French government to save the national heritage. Encounter with "Mister Heritage".
As a specialist in nobility and royalty, you were something of a pioneer when you entered the media world. Where does this fascination you have for royalty come from?
I always looked like the ideal, top-of-the-class pupil (laughter). But in reality no-one was interested in my passion at the time, whereas today such events attract millions of people around the world. Royalty in general has become extremely popular.
My passion started during my childhood. Psychologically speaking I probably likened the family home in Luxembourg to the Grand-Duchy of Luxembourg and this somewhat "childish" interest I had, became a political and historical interest and then passion.
President Emmanuel Macron entrusted you with a major mission: to save the French national heritage. How do you see this new challenge?
Probably I was a little too naive… but I am doing, voluntarily, everything I can to save our national heritage, even if the mission is daunting! It will take time and considerable investment from everyone connected in whatever way to France's national heritage which is also an incredible and unique global attraction.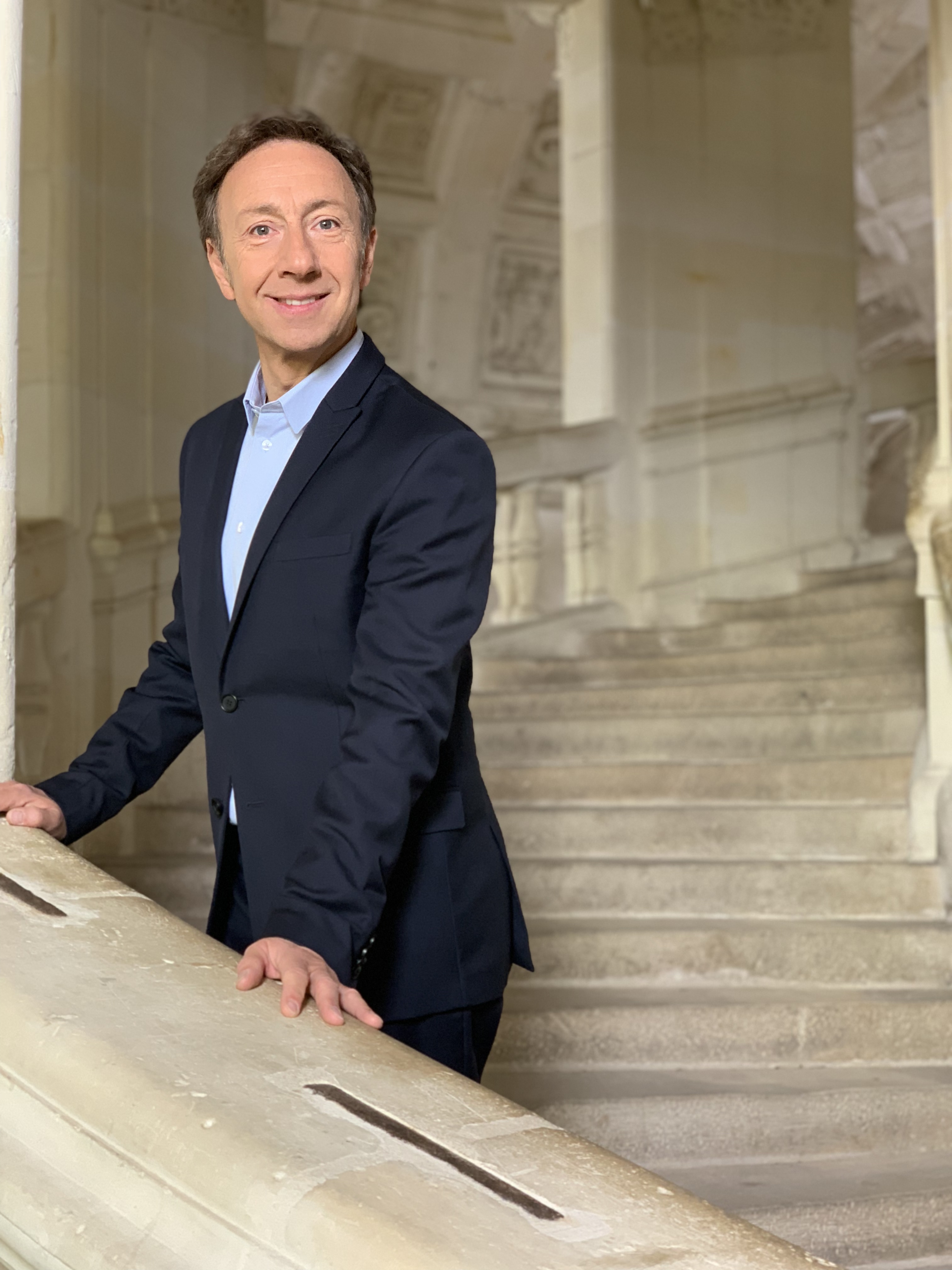 Why do you believe it is so important to save our national heritage?
Our heritage is our goldmine! Each year over 90 million tourists come to France and quite honestly I wouldn't say it's because of our reputed friendliness!. In fact, here in France, we have something of everything: changing landscapes, beautiful monuments, the French art de vivre, gastronomy, wine… Our national heritage should not be related simply to a cost, but rather an investment. It is a treasure that cannot be relocated and that needs protecting, enhancing and promoting. It is also a key source of jobs and represents much more than the social links it creates In our towns and villages.
Following on from the huge success of the National Heritage Lottery, you're probably looking forward to launching other new projects?
Along with the Caisse des dépôts (the French Bank for Official Deposits) and the Banque des Territoires, we are working on a project named "Relais de France". We are currently drawing up a list of monuments throughout France that could be transformed into affordable 3-star hotels. This will help promote tourism and tourist activities in regions of France that need helping out.
Every day you present a radio program on RTL, your "Secrets d'Histoire" is regularly aired on France 2 television and you often participate in various other television programs and Albin Michel have just published your new book. Where do you find the time to write?
I write during the summer when I'm on holiday in Greece. The afternoons are too hot to go out and whilst most people have a nap, I write … Bliss!
The gallery was not found!