To make the most of the life and soul of Bonifacio, what better than a dream hotel right in the heart of the old quarter.
Located in the very centre of the mediaeval citadel, the Genovese immediately impresses with its breathtaking location and view out over Bonifacio harbor while all fifteen rooms have a terrace offering an ideal vantage point to watch the boats come and go.
On the design side, the former military construction presents a subtle blend of the past and present with refined and elegant deco. The hotel's pool, surrounded by the citadel's original ramparts offers guests absolute tranquility in unique surroundings.
A little further down is the conservatory and terrace area with olive trees where guests can appreciate deliciously prepared Mediterranean cuisine.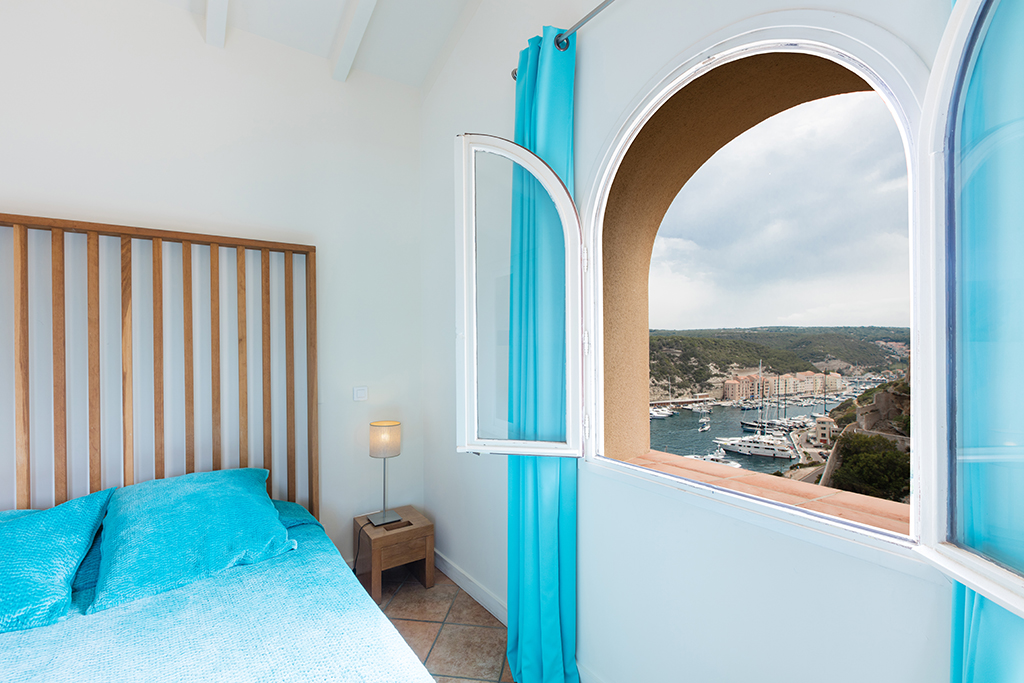 Copyright photos : Hôtel Genovese
On the port side, not far from the main hotel area, the Genovese offers guests the opportunity to stay in one of their three prestigious 70m² luxury suites.
Enticingly authentic!
Hotel Genovese
Quartier de la Citadelle
20169 Bonifacio, Corsica, France
+33 9 70 73 13 94
www.hotel-genovese.com
The gallery was not found!