Grand Hyatt Cannes Hôtel Martinez, Iconic Luxury & Glamour
The very name of the Martinez conjures up images of an exclusive world at the heart of the French Riviera. The silver screen elected Cannes as its capital, the Grand Hyatt Cannes Hôtel Martinez its host.
Now a myth all in itself, the hotel arrived on the famous Boulevard de la Croisette in 1929 with its majestic façade so often admired when lit up by the projectors of the red carpets. A work of art that houses 409 guest rooms and suites including the prestigious Penthouse Suite overlooking the bay.
Ideally located, the hotel has direct access to a peaceful and calming private beach area. The magic really happens on the 7th floor with the Beauty Spa L.Raphael that presents guests with a wide choice of beauty treatments and massages.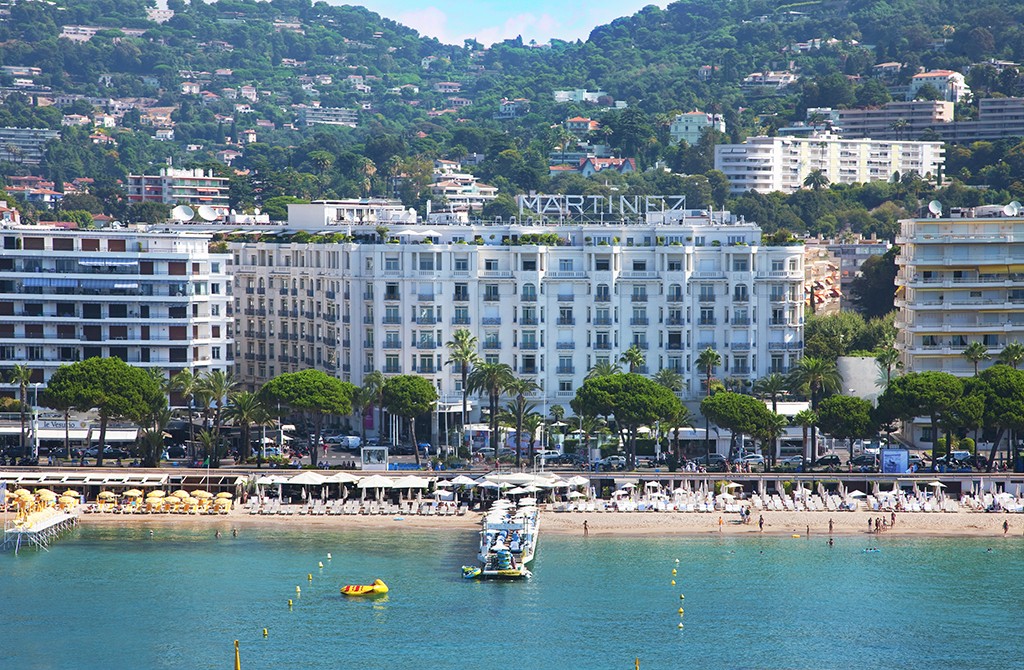 Copyright photos : Grand Hyatt Cannes Hôtel Martinez
The hotels greatest gem is the culinary experiences it has to offer with the incomparable La Palme d'Or restaurant run by two-starred Chef Christian Sinicropi who prepares seven different products and presents his creations in the hotel's famous porcelain plates.
The poolside Relai has a more chic yet easy-going ambiance to it and pro- poses Mediterranean styled dishes. The Zplage is more trendy and much more glamour for a tasty yet refined break down by the sea.
In the welcoming Bar de l'Amiral, the skilled barmen line up to prepare your very own cocktail they tailor to suit your needs or mood.
Each moment spent at this 5-star establishment is a moment to remember. A stay at the Grand Hyatt Cannes Hôtel Martinez represents excellence of the highest standards at an address that is a legend in itself.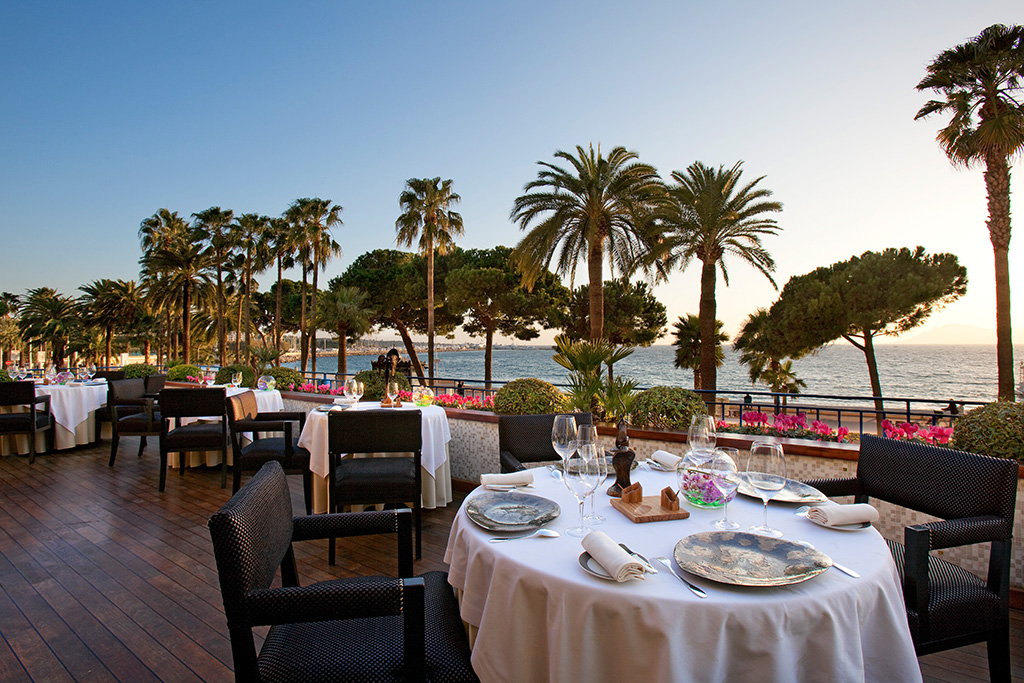 Grand Hyatt Cannes Hôtel Martinez
73, Boulevard de la Croisette
06400 Cannes, France
+33 (0)4 93 90 12 34
www.cannesmartinez.grand.hyatt.com