Domaine de Murtoli, authenticity in the heart of the Corsican maquis
«Una muntagnera» by A Filetta sounds in your mind as you reach Murtoli.
Between Sartène and Bonifacio, in Southern Corsica, the Domaine de Murtoli withholds a hidden treasure: images of another Corsica and an estate like no other. This sleeping beauty awoke thanks to the hard work and determination of a local, Paul Canarelli who gave life back to his inheritance while respecting its past. Murtoli has a twofold calling, the noble art of shepherding and that of hosting guests. Amidst fields of farmland stand beautifully restored stone houses and shepherds cottages for guest to enjoy.
The site is watched over by the Lion de Roccapina and the Tour Génoise. The insular estate is a blend and the fusion of the mineral, vegetal and animal worlds, a symbiosis of unspoilt and domesticated nature. Murtoli is a tribute. A tribute of a man to his land. Murtoli is a universe that is waiting to be discovered thanks to the hospitality and art de vivre or the Corse people. Cross the threshold and discover a place like no other. When you set your bags down in Murtoli, appearances are put aside to be replaced by the real thing. Each instant spent at Murtoli is unique, nourishing for body and soul. Clear dawns, urchin tasting on the beach, boating, dining under the stars: this is the Corsican bush. Discreet upscale comfort, gardens, spa, pools and golf course mingle with the bush for an outstanding insular experience.
Murtoli is a state of mind, a universe, somewhere different you feel deep down.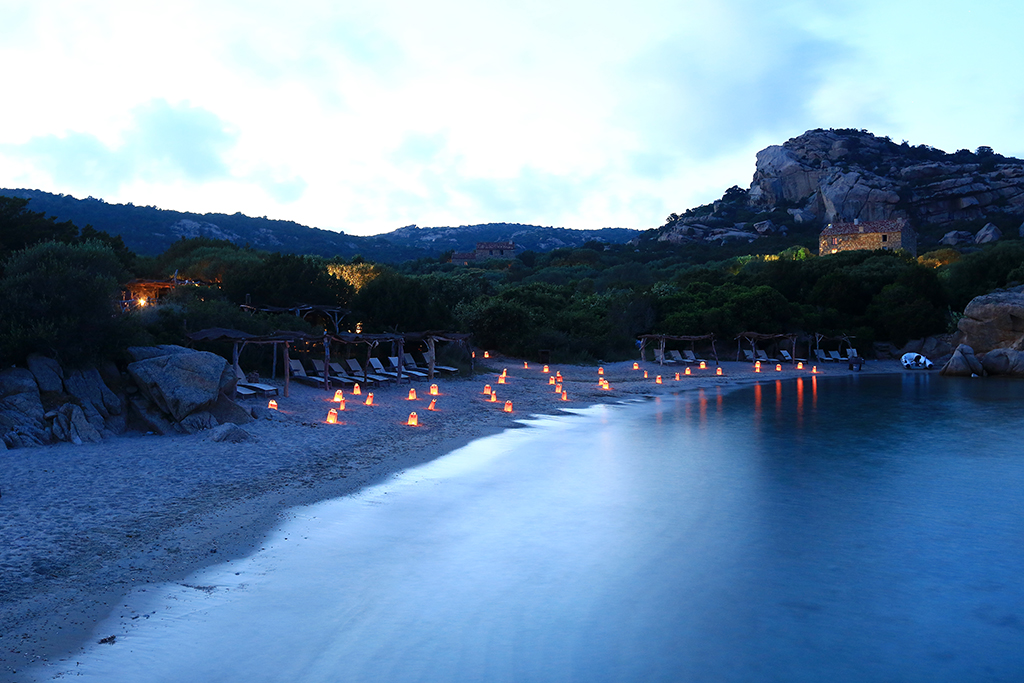 Copyright photos : Domaine de Murtoli
Domaine de Murtoli
Vallée de l'Ortolo
20100 Sartène, Corsica, France
Tél. : +33 4 95 71 69 24
villas@murtoli.com
www.murtoli.com
The gallery was not found!