Magic and innovation, thus defines the range of Garancia products. This cosmetic brand has risen over the years to the rank of the best. Meeting with its founder, Savéria Coste.
How was Garancia born and that passion for plants?
Because of my corsican origins, I am very attached to traditions and am intimately convinced that if the beauty recipes of our grandmothers continue from generation to generation, it is because plants have real power. I became the 4th generation of Pharmacists in my family. I have combined my strong attraction for science with my passion for botanics and plants. During my studies, in my mother's pharmacy, I advised my clients for their routine beauty. Very quickly, I wanted them to advise such cream, with such texture, but with the assets of another. Also, I decided to create my own products like my 2 passions and that's how Garancia was born.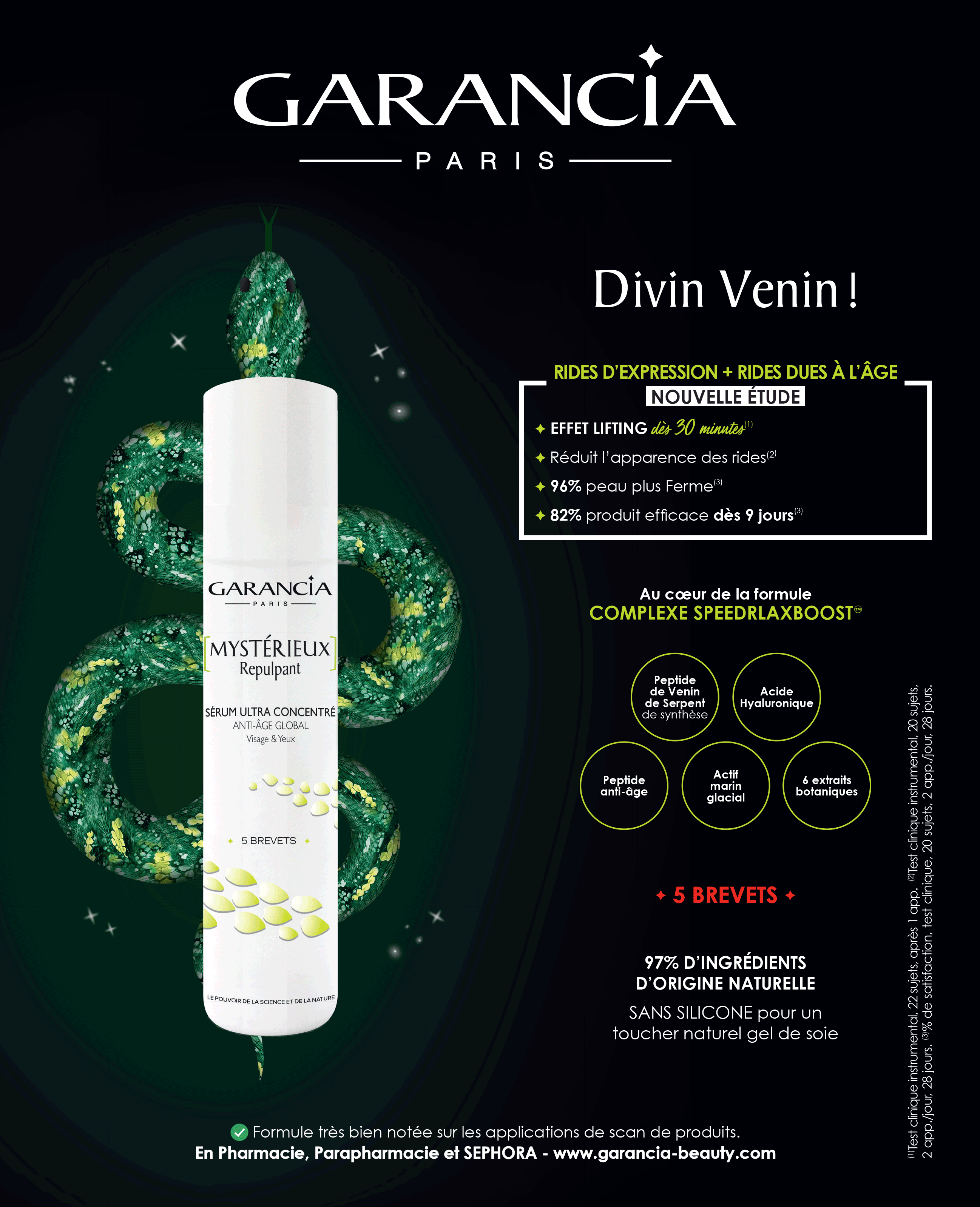 In a few words, what is the brand philosophy?
Since Garancia was created, my daily work has been based on four fundamental pillars. I choose «healthy» ingredients in minimalist and concentrated formulas that respects our skin and therefore our health. If you scan my application formulas, you will see that they are among the best rated. My products are efficients. The results are quickly and objectively visible through clinical tests. I work with researchers from around the world to propose high-tech and patented innovations. To date, about thirty prizes welcome the quality and efficiency of the formulas. My formulas are also naturals (95% to 99% natural ingredients for the majority of formulas). In conclusion, Garancia is also a sensorial signature with amazing textures evocating dreams and emotions like our famous creepitant thin foam "Fée Moi Fondre" or more recently "Diabolic Glaçon", a crystal water jelly infused with micro ice-ice that melts under the fingers to hydrate and energeize the skin.
Botanical for women's beauty, were you the precursors of this new trend?
We did not wait for the emergence of organic and naturality to formulate natural and clean care. I have always drawn my ingredients from the best of nature with botanical assets from the recipes of "grandmothers" or "witches". I even met an Indiana Jones of plants, a kind of virtuous herbal hunter who will look for their secret around the world while helping local populations. On the other hand, the manufacture of my care is completely made in France. We have the will today, even more than ever, to highlight the quality of the composition of our products.