Miami is a city that has experienced the transformative power of the arts. With this conviction in mind, Alan Faena and Len Blavatnik debuted Faena Hotel Miami Beach in December 2015, marking the first phase of openings in the Faena District Miami Beach. A new neighborhood rooted in the arts, Faena District will help catalyze a cultural renaissance in Miami and further enhance its reputation as a vital link between North and South.
Faena Hotel Miami Beach is both invention and reinvention: Alan Faena has reimagined the historic Saxony Hotel, originally built in 1947 by George Sax and designed by Roy F. France. Once known as the "Queen of Collins Avenue," the hotel reigned in the 50's and 60's as the lodestar of glamour, where Hollywood icons Frank Sinatra, Marilyn Monroe and Dean Martin performed and dazzled the crowds.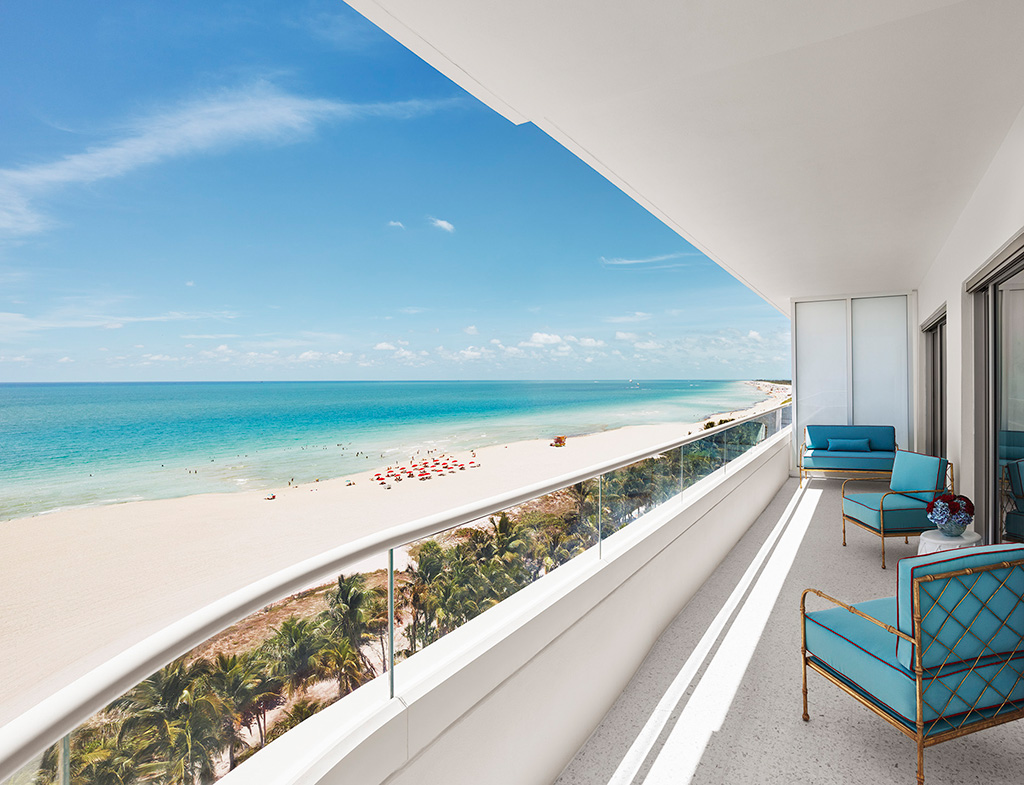 Copyright photos : Faena Hotel Miami Beach
The sunny days and sexy nights are back: Alan Faena envisioned every one of the 169 rooms and suites and 13 penthouse residences spanning the top two floors of the property. To make his vision come to life, he enlisted film director/producer Baz Luhrmann and Academy Award winning costume designer Catherine Martin to develop the narrative for what would become the essence of Faena Hotel Miami Beach. Together they created an artful visual language that recalls the glamour of the 1950s: stunning Art Deco appeal, old-world grandeur, hardwood floors, sumptuous Faena Red velvet and cool blue tiled bathrooms. Each floor features a signature Faena Butler offering guests one point of contact and personalized service throughout their stay, and all visitors to the hotel will additionally enjoy access to Experience Managers, who assist in designing the overall experience from pre-arrival planning to departure arrangements. Sun-worshipers of all ages will enjoy the palm-lined pool area and our beach club Faena Playa.
Faena Hotel Miami Beach
3201 Collins Avenue
Miami Beach, Florida 33140, USA
+1 (305) 534 8800
www.faena.com/miami-beach
The gallery was not found!