On the wonderful port of Bonifacio one summer evening, stop at Da Passano to get the full feel of the soul of Corsica. The restaurant settle down on the lovely terrace offering views of the port for a relaxing time with friends or family.
The principle of Da Passano: to propose the best Cor­sica has to offer revisited to awaken your senses and your greed. Your mission: share the pleasure! Everyone can try a bit of everything for a really fun time as the corks pop and glasses of Corsican wine are raised … to accompany linguine in the spider crab or the Tartar of wolf with its crumble of hazelnut.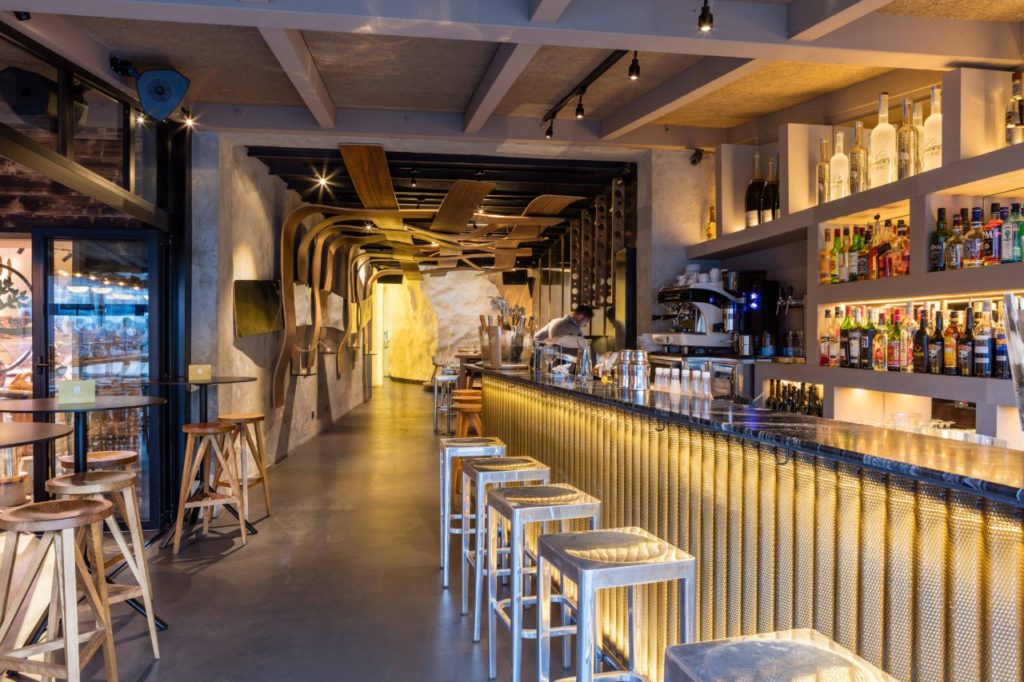 As the sun goes down, enjoy a delightful cocktail to the sound of Corsican songs and music as only Corsica can do.
Da Passano is also architecturally special. Thanks to the architect Patrice Gardera guests find themselves in a world where things modern blend with trndition to create an exclusive identity.
A combination of metal, polished concrete and wood lead you into a natural cave at the rear of the restaurant where the wines lie in wait.
Da Passano is alive, a place you feel good in, a delight­fully relaxing address like the island that welcomed it.
53 quai de Comparetti, 20169 Bonifacio – Tel. : +33 (0)4 95 28 10 90 • www.da-passano.com