Leading the Têtedoie restaurant atop Fourvière in Lyon, Christian Têtedoie has a resume like no other: Best Apprentice, Best Chef, a Michelin star for over ten years, learning his trade from the greatest, he now ranks among some of the best.
You come from the Loire Atlantic region and have been working local Lyonnais produce for a while now so is there something in what you do that recalls your origins?
I chose Lyon and Lyon gave me access to some really high-quality produce … but where I come from taught me how to work sh and given me great insight into vegetables. My parents were market gardeners and this taught me extraordinary things about quality goods. And today vegetables have pride of place in my cuisine.
Some say your cuisine is inspirational, so where do you get your inspiration from?
Inspiration can sometimes come from far away, from anywhere in the world in fact … I am lucky enough to travel widely and each trip can be an inspiration, can open new culinary horizons; but my initial inspiration comes from the products themselves; they lead and inspire me. In my restaurant we work hand in hand with the producers, we talk with them to help them upgrade and enhance their production for example and this is both necessary and good for local producers.
Tell us about your signature dish.
Lobster and calf's head … simply a dish that corresponds precisely to this process of fusion between my home region and where I am today. We take lobster from Brittany, which is simply outstanding and a calf's head which is totally representative of Lyon. We bring together in the same plate the greatest shellfish and local offering, two extremely popular elements that were not worth much and that no-one really wanted, only the mères lyonnaises, who invented Lyonnais cuisine by preparing them to perfection. Fusion really is the right word to describe my LCH.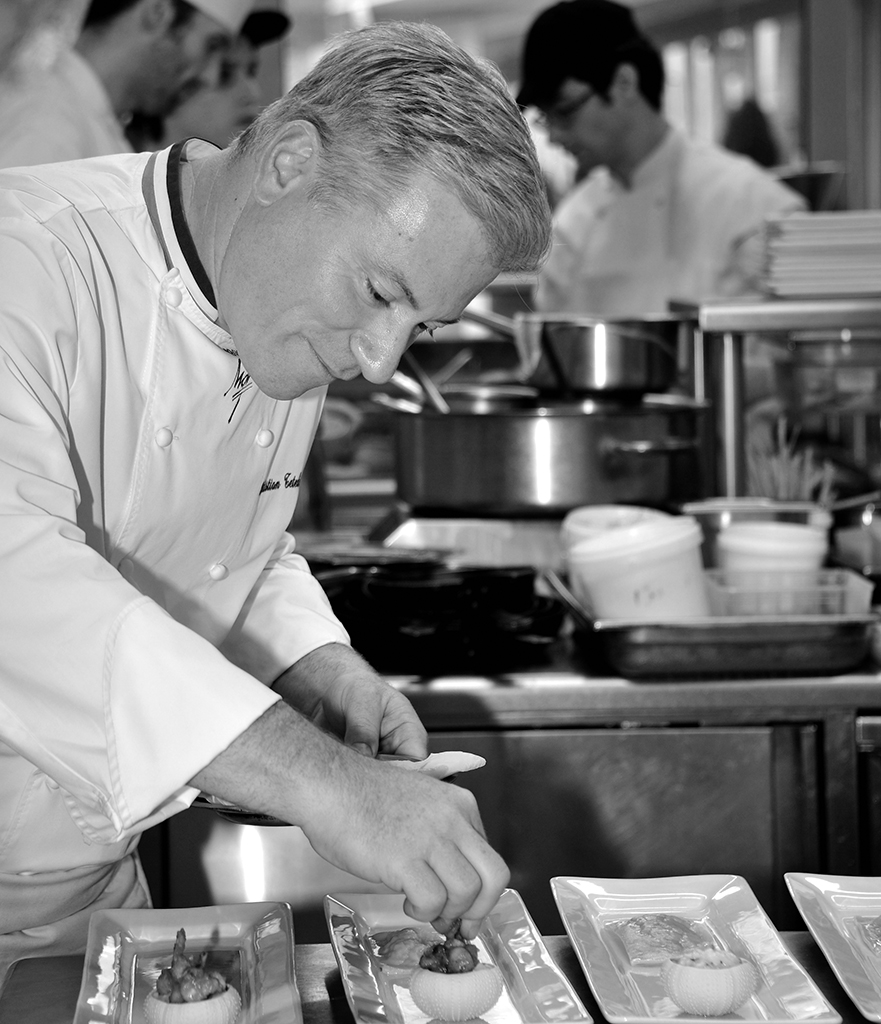 Copyright photos : Christian Têtedoie
What would you say should be a chef's leading quality?
Our work is extremely demanding, it takes time and commitment, if you don't give your very best you get nothing in return. In my opinion, the greatest quality a chef should have is to be generous, a form of instinctive uncalculated generosity. To give pleasure to others has always been my greatest motivation, a source of inspiration and progress.
You are a chef whose culinary and professional training followed a great French tradition. You learned alongside chefs such as Paul Bocuse and Georges Blanc; is this the career path of a good student or a perfectionist?
A good student whose teachers are perfectionists! I was lucky enough to be taken in by great names such as Paul Bocuse throughout my career and this is extremely rewarding. Perfectionist, yes, you have to be to enter a contest like Meilleur Ouvrier de France and I think I worked hard and long to know and understand the produce. Perfectionist also with an eye for even the smallest details; for example the cooking time, the reaction of the products during the preparation, this is something that is very enlightening and can mean the dish is a success or not.
What is your motivation behind the "chefs nursery" in which you accompany young talent as they set out?
Coaching is a mission I set myself as President of the Maîtres Cuisiniers de France. Transmitting is a duty for those of us for whom transmission of know-how is a key element of the trade.
We help young chefs who are starting out in small establishments to help them understand this rst step can lead to much greater thangs like opening their own or taking over an existing establishment; it is something that is both necessary and important in any sector of activity.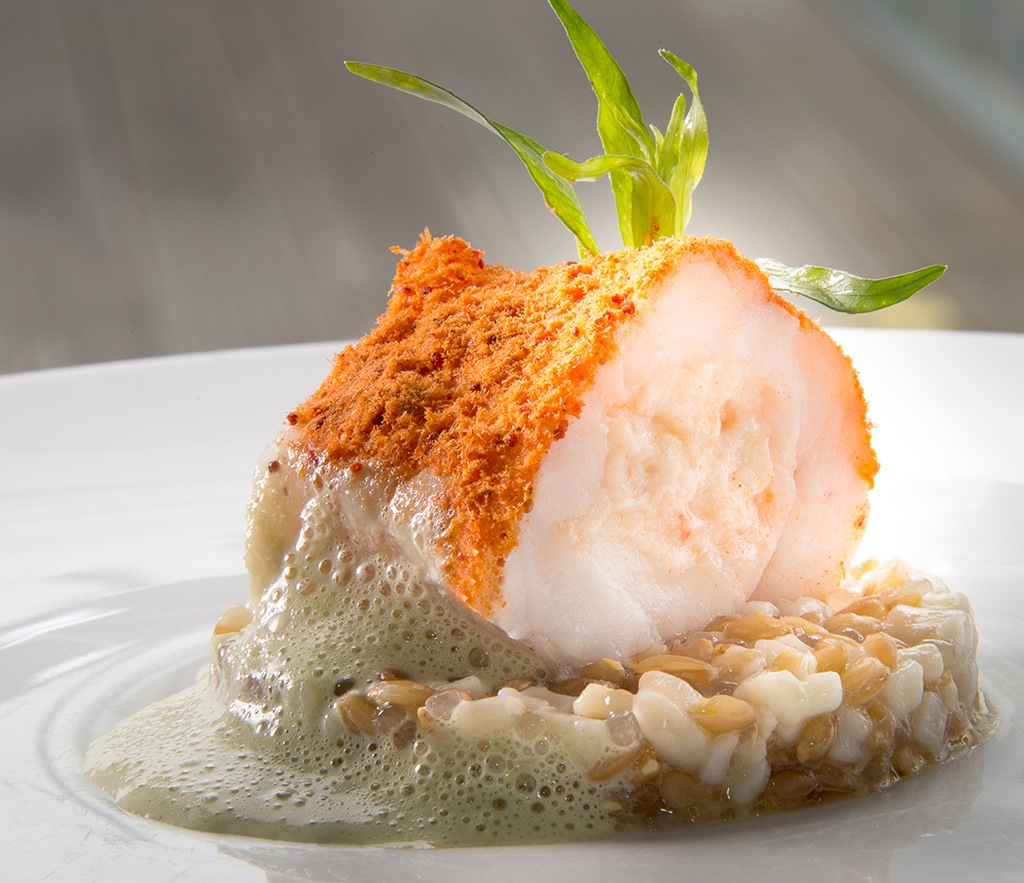 To finish, I think this is a special year for you?
Absolutely! We are celebrating the 30th anniversary of the Maison Têtedoie in Lyon, which is quite something. 2017 also means 20 years since I was made Best Cook in France. Both events are extremely important and make me very proud and this encourages us all to ensure this year will be another great year for the Maison Têtedoie!
The gallery was not found!