Chef Matthieu Dupuis-Baumal proposes a gourmet experience that is steeped in Provencal tradition and superbly upgraded using techniques and ingredients sourced from around the globe, notably Asia.
A unique carefully thought-out culinary experience that skilfully blends the customer experience, tableware and sound and lighting. Matthieu arrived here in Provence in 2015 after learning his trade in different multi-starred establishments. He never left and was awarded his first well-deserved Michelin star when running the kitchens of the prestigious Manville estate in Baux-de-Provence.
Château de la Gaude: well-to-wall sophistication
After two years of intensive renovation work the Château de la Gaude re-opened to the public last summer. Nestled in a green haven, "My Mother's Castle" the setting used for Yves Robert's film of the same name, is a superb 17th century bastide with French gardens and surrounding vineyards.
The bastide is a place of unfailing inspiration for the young chef who actively participated in the major renovation and decoration work, from the kitchens to the winery and the hotel's art gallery. Château de la Gaude is today the place where Matthieu is able to express his culinary creativity to the full..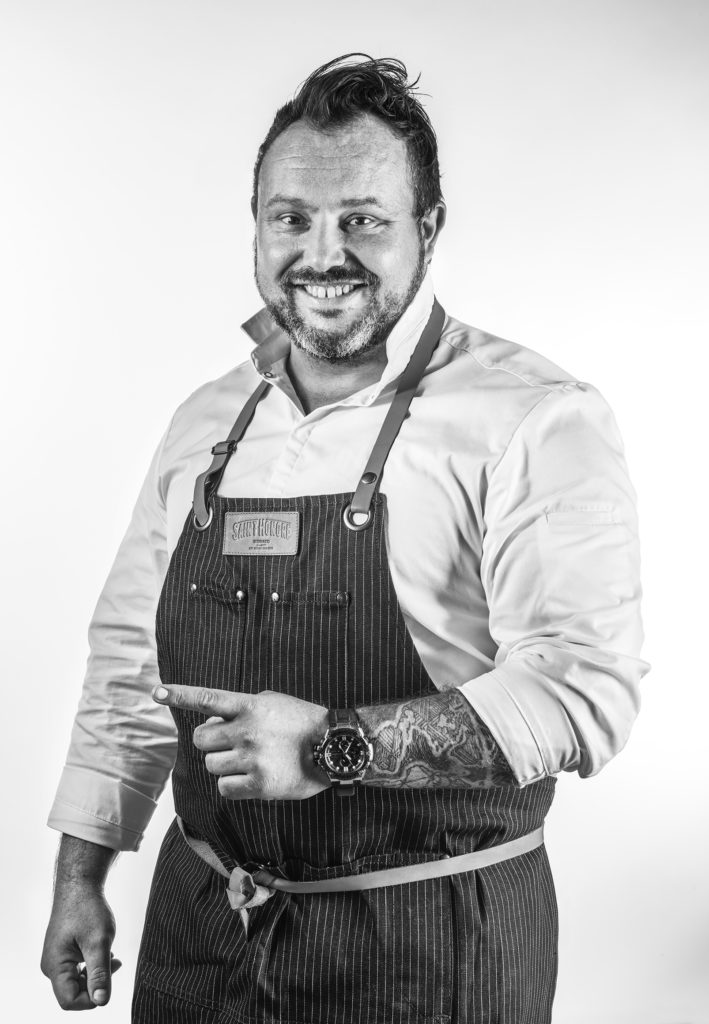 La Provence: love at first sight for Matthieu Dupuis-Baumal!
Open-minded, passionate and slightly overactive, Matthieu is a true lover of Provence who openly acknowledges it took him two years of hard work to master the locally-sourced Provencal produce. He never imagined that olive oil could propose so many different flavours and today happily admits he could never do without it!
The chef also gets his inspiration from his travels worldwide, another thing he likes to share with his team, "we reinterpret Provencal cuisine from trip to trip" as he puts it. "We" meaning his loyal team, beginning with his sous-chef Giovanni Facchinetti who Matthieu never forgets to pay a high tribute to.
Last year the whole team, cooks, waiters and wine-waiters, all flew out to Japan. In 2020 the chef is organising a surprise gourmet trip to Brazil.
A great way to thank the team for their hard work all year round while promoting Château de la Gaude abroad and discovering world food …
A wonderful approach to cuisine, generosity.