La prestigieuse marque de beauté L.RAPHAEL Genève a célébré le 7ème anniversaire de sa participation au Festival de Cannes au sein de son Beauty Spa au Grand Hyatt Cannes Hôtel Martinez en compagnie de nombreux invités venant du show business, de l'industrie du film ou des médias : Sonam Kapoor, Alice Taglioni, Bianca Balti, Rocco Siffredi, Valérie Kaprisky, Hofit Golan, Victoria Silvstedt, Eva Longoria, Julianne Moore, Irina Shayk, Alisa Khazanova, Elena Lyadova, Svetlana Khodhcenkova, Anna Gorshkova, Anna Skidanova, Victoria Isakova, et Natalie et Murad Osmann, etc.
A l'occasion de ce Festival, L.RAPHAEL a lancé le traitement Ultra Power C Lift L.RAPHAEL et le produit de soin Power C Cure L.RAPHAEL, qui ont été plébiscités par les médias et les nombreuses personnalités qui ont pu le tester.
L.RAPHAEL BRINGS THE BRILLIANCE AND BEAUTY OF DIAMONDS TO THE RED CARPET!
L.RAPHAEL is proud to premiere its newest treatment, Diamond Oxy-Lift, at the 2015 Cannes Film Festival.
How will L.RAPHAEL, a leading luxury beauty and skincare brand, get the world's most famous celebrities ready for the Red Carpet at this year's highly-anticipated 2015 Film Festival in Cannes? The answer can be found within one of nature's most precious and perfect creations: the stunning, multi-faceted, brilliant diamond.
L.RAPHAEL, a global leader in anti-aging skincare, has combined its 25 years of experience with oxygen treatments along with its patent-pending, LEC-40 Complex and its exclusive ultra-fine Diamond Powder to create Diamond Oxy-Lift. This scientifically advanced and ultra-luxurious face and body treatment promises to transform the look and feel of skin – delivering unprecedented luminosity and reversing the visible signs of skin aging. Powered by a breakthrough complex of oxygen, LEC 40 and Diamond Powder ; Diamond Oxy-Lift improves skin texture and tone, minimizes the appearance of lines, wrinkles, sun spots and stretch marks and rebuilds collagen and elastin for firmer, younger-looking skin.
L.RAPHAEL is proud to partner with the Grand Hyatt Cannes Hotel Martinez to make this breakthrough treatment available exclusively to Festival guests at its five-star Beauty Spa in Cannes.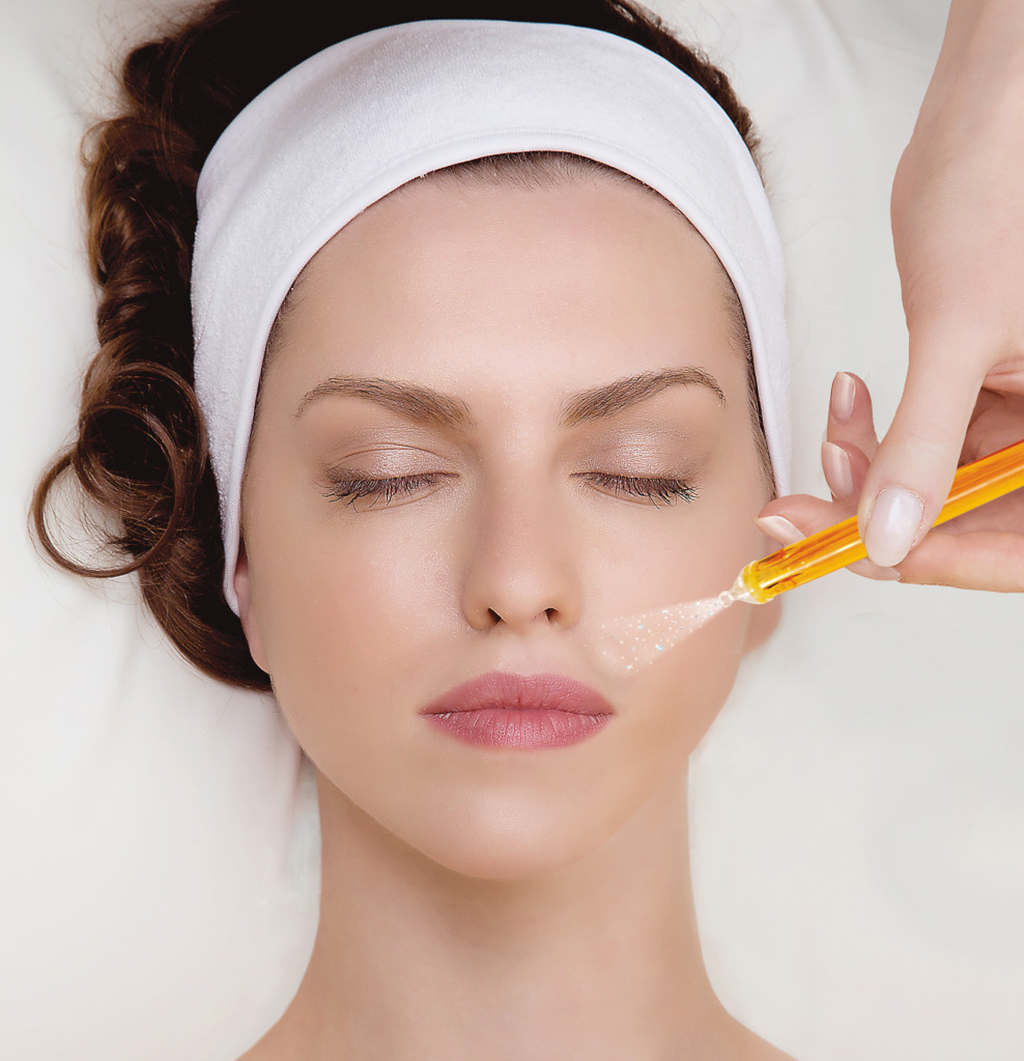 Copyright photos : L.RAPHAEL – Philippe Trannoy
Why Diamonds?
The sparkling brilliance of a diamond is captivating. Glittering and luminous, the diamond is perhaps the world's most coveted gemstone. Beyond beauty, the diamond, with its rigid lattice network, is known to be the hardest natural material on earth. Diamonds, when pulverized, create an exquisite, micro-fine dust that is becoming increasingly popular in luxury beauty treatments.
Diamond dust, when applied topically, gently exfoliates skin, evening its texture and tone and restoring its natural radiance. Diamond dust is also known to polish skin. In L.RAPHAEL's new Diamond Oxy-Lift treatment, Diamond dust works in combination with L.RAPHAEL's exclusive LEC 40 Complex to remove toxins, purify skin and oxygenate skin cells. The result, cellular metabolic functions are boosted for skin that looks rejuvenated and refreshed.
Why LEC-40 and Oxy-Lift?
LEC-40 is an international patent-pending complex of purified lecithin, a potent anti-oxidant, combined with lipids, vitamins and omega 3 triglycerides. When paired with L.RAPHAEL's exclusive Oxy-Lift system, a double-spray engine that creates an intense yet painless jet flow, LEC-40 actives are able to penetrate deep into the skin where they can be most effective in firming and smoothing skin and restoring radiance. The LEC-40 Complex was developed exclusively by L.RAPHAEL's Research and Development team, under the leadership of the esteemed Professor Meir Shinitzky. LEC 40 infuses the skin with natural lecithin, a vital element found in young skin that is lost as skin ages. Lecithin keeps the cell membranes from becoming rigid, so Glucose, Omega 3 Fatty Acids and Vitamins A and E, all essential nutrients in LEC 40, are able to more readily penetrate the skin to restore skin's natural youthful glow.
L.RAPHAEL's Advanced Treatments
L.RAPHAEL was created through a collaboration between Mrs. Ronit Raphael Leitersdorf, Professor Meir Shinitzkly and Dr. Raphael Gumener. With over 25 years of experience in the scientific research, cosmetics and medical aesthetics industries, L.RAPHAEL has developed a comprehensive menu of ultra-luxe, high-performance face and body treatments. Specific treatments include Oxy-Tech anti-aging treatments, anti-pigmentation treatments, slimming treatments and Ultra-Gravity firming treatments.  All of L.RAPHAEL's proprietary treatments are uniquely formulated to reach beyond the surface of skin.  Here, they can be most effective in stimulating collagen production to dramatically reverse the visible signs of aging.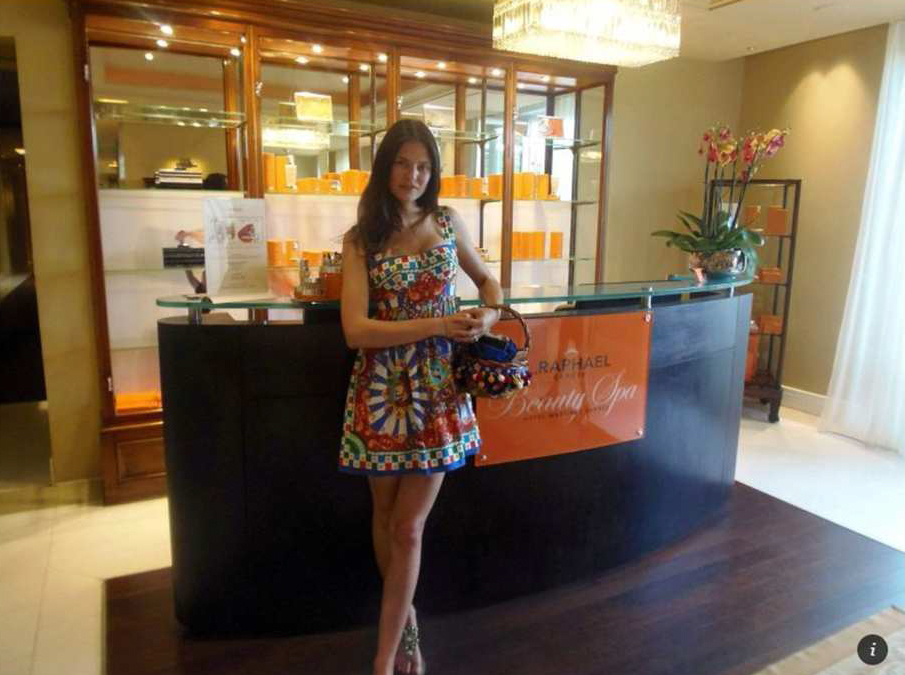 L.RAPHAEL's Signature Skincare Products
L.RAPHAEL offers four scientifically advanced face and body skincare lines segmented by age and skin condition, spa line. All products feature advanced ingredient technologies to deliver visible results including anti-aging, tone-correcting, skin balancing, tightening, lifting and firming. L.RAPHAEL's skincare products were developed to work exclusively with its advanced treatment technologies to allow clients to maintain L.RAPHAEL's superior skin-enhancing benefits in the comfort of their own homes.
L.RAPHAEL Around the World
L.RAPHAEL currently operates in some of the most beautiful cities and resorts around the world. The first L.RAPHAEL Temple of Beauty was launched in 2005 on the rue du Rhone, the most prestigious shopping street in Geneva. For those that prefer the country, next, L.RAPHAEL opened its Chalet L.RAPHAEL in Switzerland's beautiful Alpine resort, Verbier. In March 2012, L.RAPHAEL launched its first ever Beauty Spa at the legendary Grand Hyatt Hotel Martinez in Cannes. This was followed by the 2013 opening of two new locations in New York City: an L.RAPHAEL Beauty Spa at the Four Seasons Hotel and an L.RAPHAEL Temple of Beauty in the heart of Midtown Manhattan.
In May, 2015, L.RAPHAEL is excited to announce its partnership with the prestigious Clinique Generale-Beaulieu to open an exclusive anti-aging center in Geneva. The Beaulieu Geneva Age Management Center will be dedicated to offering an integrated and personalized approach to age management. This approach, based on the application of advanced scientific and medical technologies, will offer innovative solutions to help clients live longer, healthier and more meaningful lives. L.RAPHAEL boasts an exclusive clientele of international celebrities including Sofia Coppola, Emma Watson, Julianne Moore, Shakira, Tilda Swinton, Bill Murray, Ray Liotta, Princess Noor of Jordan and many others.
Pour toute demande d'informations et visuels
Press contact:
Sylvie Burnet
saburnet@free.fr
+33(0)6 50 23 95 33
BEAUTY SPA L.RAPHAEL
73 Boulevard de la Croisette
06400 Cannes, France
+ 33 (0)4 93 45 96 70
www.l-raphael.com
The gallery was not found!