The trailblazing actor Tchéky Karyo needs no introducing after a career spanning almost 50 years. The successes have been countless both here in France and further abroad, with, to name but a few, The Bear, Nikita, Bad boys, The Patriot and Joan of Arc. He continues to switch between big budget productions and films d'auteur and here, the multi-talented actor talks to LiFE!
You've had a wonderful career as an actor, so which, if any, film or play would you be prepared to do again?
My acting career has been a long and exciting adventure but I don't know which film or play or whatever had the greatest impact, they all mean something to me. I've acted in all sorts of films, in a wide variety of languages and have travelled the world during so many years now.
And during your career, is there an encounter that meant more than others?
My wife. She understands me, my energy and accepts me as I am. She is so strong, she manages to control her emotions for example when I have a difficult role to prepare. Thanks to her we have founded a family. Our children are the loves of our life and we strive to ensure they will have a happy and balanced future despite all the current social problems.
What is the funniest thing that has happened to you during your career as an actor?
Bursts of laughter among Luc Besson and the Joan of Arc team while I was doing my best to control a horse. Narrowly avoiding an accident during Bad Boys when getting off a plane with a Cobra. Jean Carmet's innuendoes when playing a priest who is supposed to giving pardon during the filming of The Monk and the Witch to name but a few.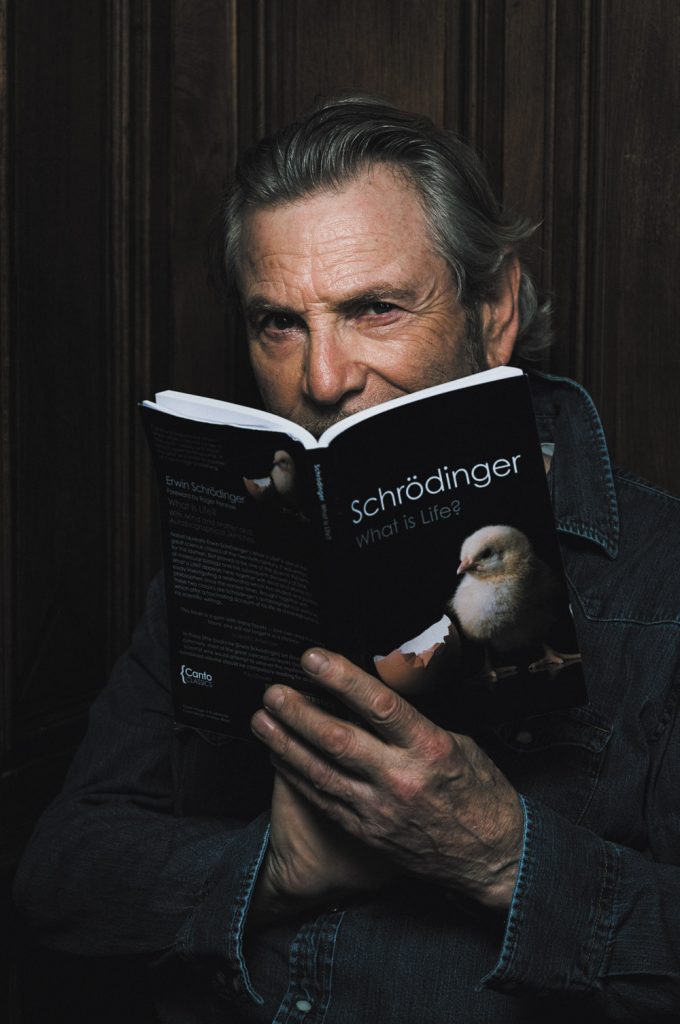 What type of film do you prefer acting in: romcoms (Addicted to love), crime (Crying Freemann, Les Lyonnais), historical (Christophe Colomb, Molière…). What about the type of character?
A bit of everything to get the right balance. I miss acting in comedies, and today I get offers from a new generation of talented directors to play roles based on my past roles they have discovered and loved and to which they add a dose of humour and absurdity! At the theatre I enjoyed playing the role of tormented characters whose innocence and naivety are like a wake-up call and for films, the bad guy who is at a bit of a loss!
You have Turkish origins and speak several languages. Which do you prefer to use when you act or sing?
It's kind of natural to me so I can sing and speak in different languages and am ready to accept offers that allow me to expand upon this.
If it hadn't been film, what would you have done?
As my father would say: "Earn a living" – "Get somewhere to live".
It was like his credo so I studied management "to earn a living" but my passion soon took over and I stopped thinking about earning money and more about simply living.
You got into music in 2006 and have released 2 albums. Why did you decide to take up the guitar, (while filming in California) and did you feel a sort of need?
I'd always wanted to play the guitar and music has always triggered a kind of pleasure so I wanted to share this. Music is with me wherever I am and in whatever role I am playing.
You like watching and starring in series (like "Baptiste", and "Les Combattantes" on TF1 ). Do you think new formats and streaming platforms are here to stay?
They are here to stay and are attracting increasing numbers of directors.
Will they kill cinema as we know it? I don't think so. Series have always existed as a way to promote creativity. Cinema, television and series operate using the same tools; only the economic structure is different.
Artistic creativity is what makes the real difference.
Which directors and actors do you dream of working with?
Those I have worked with were already mostly on "My Dream List" and I have also come across others I really appreciate. Today, it's great to be contacted by the young generation of directors.
"Une comédie romantique" by Thibault Segouin, with Alex Lutz and Golshifteh Farahani will be released in November. What was that like?
A real pleasure to pursue work with the new generation I was talking about. A way to imagine new adventures together.
What do you dream of doing?
My dreams come true every day!
What would you like to wish readers of LiFE Magazine?
The best of health and to not waste time with people whose negative who pull you down and who download their problems on you.