You are a member of the jury for the 13th edition of Top Chef broadcast on M6. What has this changed in your everyday life?
My life has remained the same, and I am still the same person! Apart from the fact more people recognise me and also the opportunities I get to talk with them, my life is exactly as it was before!
What about your integration into the current close knit team of extremely competitive chefs. How was that ?
As I have already said on many occasions, the jury gave me a warm welcome as did all the other teams present!
How do you consider and how would you define your profession as a chef?
Above all it's a passion, there's something poetic about it with boundless creativity. It's like a wonderful play area in which I can evolve from one day to the next.
How does your creativity come to light?
Cooking is all about taste. We also focus strongly on psychology. Our cuisine could be referred to as a question of identity. One of my favourite quotes is from Oscar Wilde: "Be yourself,
everyone else is already taken"; we all strive to tell stories, our own stories.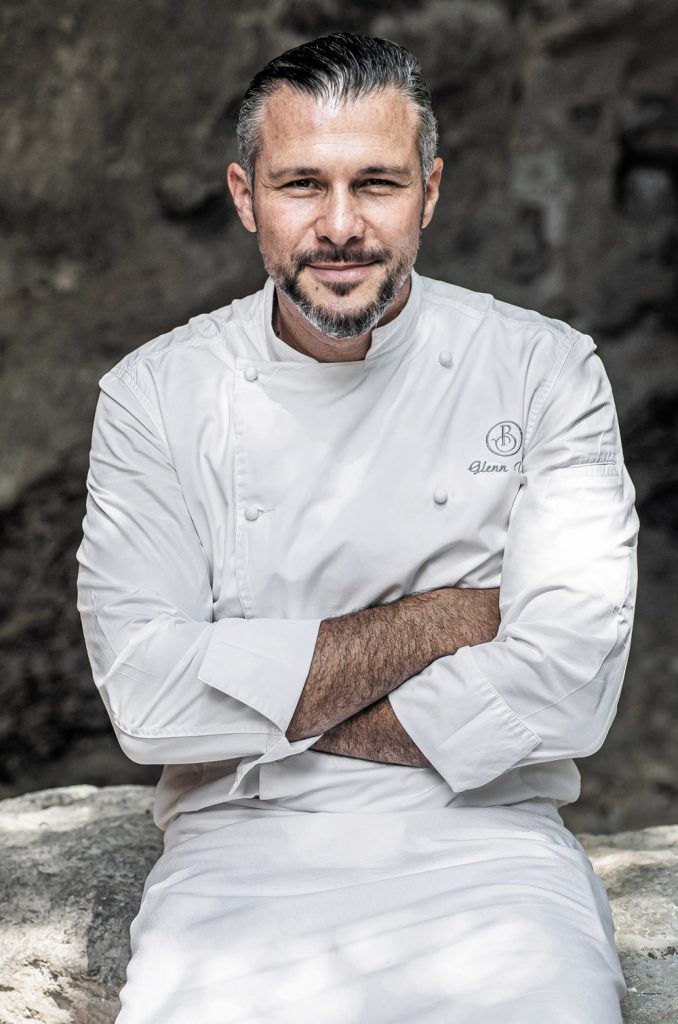 Sensibility! Would that be a good definition of your culinary realm?
Exactly, we try to discover our Proust's madeleine, like a strong dose of love, intensity, poetry and a little bit of nostalgia.
When cooking, does passion necessarily rhyme with inspiration?
No, I don't think passion does rhyme with inspiration. Sometimes you have to dig down inside to recover memories you then transform into a story… and then a dish!
Not everyone has the same ability to create.
You are head chef at l'Oustau de Baumanière, the three-star restaurant in Les Baux de Provence. Do you not find it difficult to reconcile your life in the kitchens and your media obligations?
Not at all, otherwise I wouldn't have accepted it all. I like being very organised (joke). There are 35 of us in the kitchens and we close two days a week. My teams are very well managed by extremely competent people which means I get to organise the rest.
What culinary creation best reflects who you are?
They all reflect part of me! My signature dish is the one I haven't discovered yet …
What projects do you have for the future?
To continue developing Beaumanière.
What would you like to wish LiFE Magazine readers as the year draws to a close?
Simply to be happy and have unending dreams