France's most media-friendly pastry chef Cyril Lignac is also a member of the jury for «Meilleur Pâtissier», the 10th season of which begins in October and also for «Tous en cuisine», with season 5 beginning in December, also on M6.
Recipe lovers, get cooking!
Encounter with a « sweet » chef who talks about his projects for 2022…
Season 10 of Le Meilleur Pâtissier is starting up on M6 and you continue to appear as someone who is kind and attentive with the candidates. Is this really what you are like with your own teams?
You should ask them the question (laughter). One thing is for certain, I try and listen, to be attentive and supportive as possible to help them progress.
You manage a number of establishments today, so how do you manage to keep an eye on them all while at the same time fulfilling your media commitments?
My schedule s extremely precise and well organised according to the various activities I manage simultaneously. Even when we are filming a programme I am always in contact with my teams. They are the ones who ensure everything goes well. They are trustworthy, committed and responsible for quality of our establishments.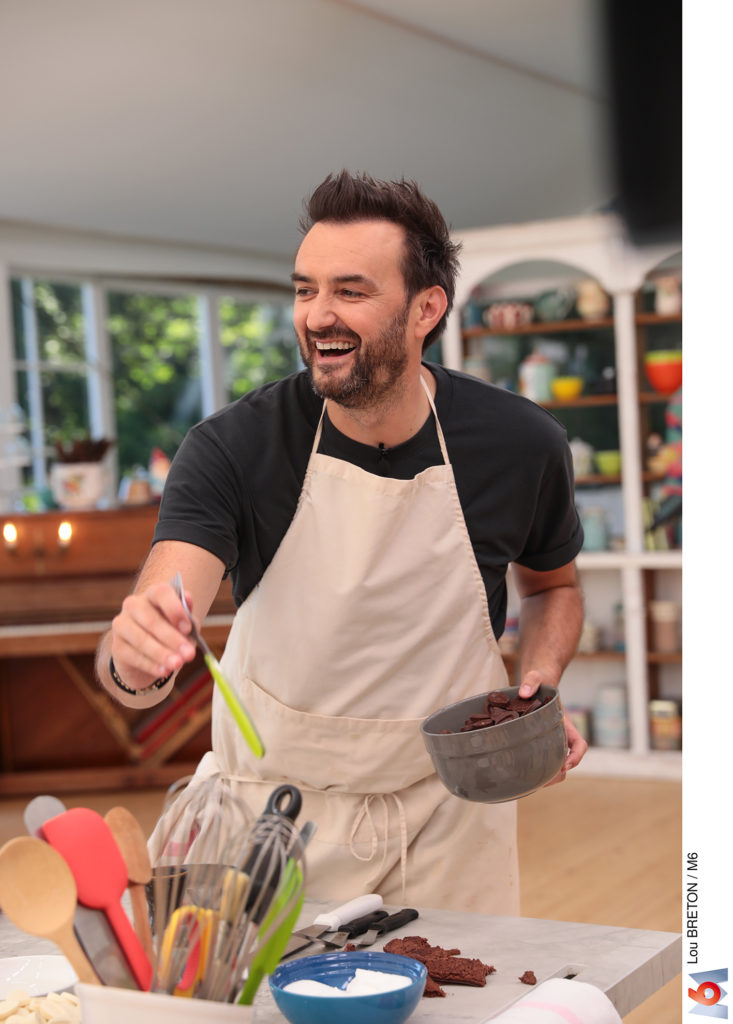 Where does your inspiration to enhance and enrich your creations come from?
I get a lot of inspiration from my travels and encounters.
If you had to describe yourself as a sweet treat, what would it be?
A marshmallow bear.
What childhood memory do you have of baking?
The marble cake I used to bake with my mother and sister.
What has been your most notable encounter?
There have been quite a few, but some of the most notable have been meeting Alain Passard, who was a true mentor for me, and also Bibiane Godfroid who asked me to be part of « Oui, chef ! ».
Can we talk more about «Tous en cuisine » that will be back on our screens on M6 at the end of the year? How would you explain its success and popularity among viewers?
It's quite incredible in fact. The idea came together in just a few days during the lockdown and went on to become a family get-together experience at a time when the context meant life was not easy for many people. It was like a breath of fresh air. I only really realised just how popular it was when people for the first time began saying "Thank you!".
Maybe it's because in a way they consider you a member of their family? (laughter)
Maybe I guess!
What projects do you have for the future?
We have just inaugurated the new Café Lignac in the 7th district of Paris and also a new website to subscribe to our emblematic marshmallow bears.
What could we wish you for the coming year?
Successful projects and personal and professional fulfilment.