Villa Belrose, when the magic works
Since its opening in 1997 by Monsieur Thomas H. Althoff, the magic happens as soon as guests reach the gates to La Villa Belrose.
For twenty years now the outstanding hospitality, the design of this luxury hotel and numerous services have made for the success of this magical establishment and what better time to discover this haven of peace than for its twentieth anniversary!
As if floating on the blue horizon between the sea and the skies in the Gulf of Saint-Tropez, Villa Belrose appears, offering the promise of a luxurious holiday retreat. Surrounded by the 7,000 m2 of pine trees and landscaped gardens the hotel houses 40 superbly finished guest rooms and suites, each with a private sun deck offering views over the gardens or the bay and an Italian marble en-suite bathroom. For moments of total relaxation and well-being the Villa Belrose also has an exclusive beauty treatment centre.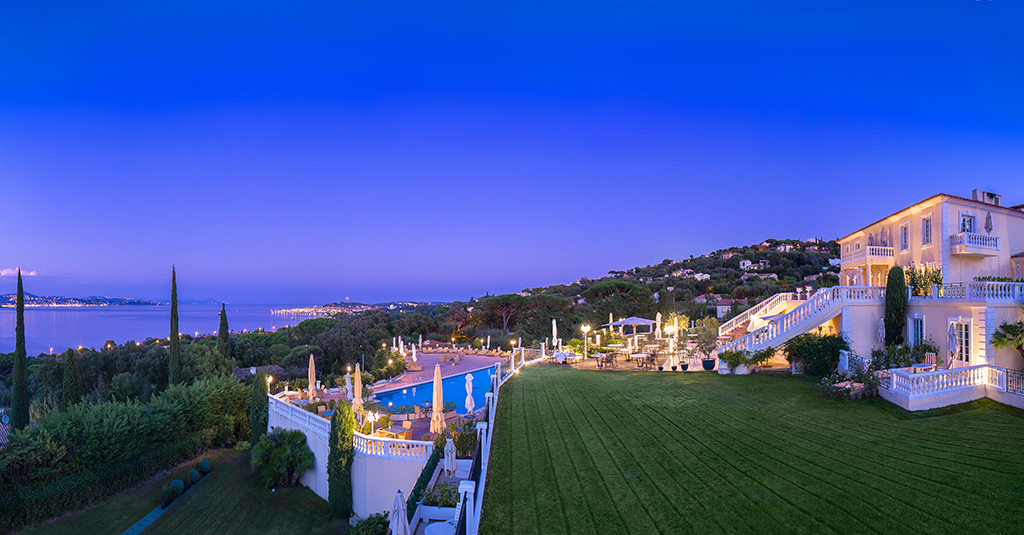 Copyright photos : Villa Belrose
The mimosa yellow facades, the perfectly designed balustrades and numerous terraces will awaken your senses for a romantic stay in this dreamlike world. For the spell to take full effect, a step into either of the two restaurants run by chef Pietro Volontè will set your taste buds alight.
Whether poolside in the "Petit Belrose" or in the starred "Le Belrose", you will be presented with an upbeat Mediterranean cuisine with an Italian touch to it that is likely to whisk you off to the Peninsula in next to no time.
So, ready to be spellbound in a world designed exclusively for your pleasure? Then come and celebrate the 20th anniversary of La Villa Belrose and let the magic happen!
Villa Belrose
Boulevard des Crêtes La Grande
83580 Gassin, France
Tél. : +33 (0)4 94 55 97 97
www.villa-belrose.com
The gallery was not found!