Overlooking the sea at the southern tip of Corsica, the 4-star hotel U Capu Biancu is nestled in the heart of a preserved nature. The horizon as far as the eye can see for a heavenly stay, in which the blue of the azure and the Mediterranean, the burning green of the perfumed flowery maquis and the white limestone cliffs ensure a total change of scenery favorable to rest and escape.
Like a vacation home at the end of the world, the 22 rooms, 18 suites and 5 villas are decorated in stone, wood, copper and brass in a singular and refined style in which each one tells its own story. Cocoons that invite you to calm and sensuality.
Relaxing by the heated infinity pool, in which the Gulf of Santa Manza is reflected, or enjoying the three beaches preserved and privileged for guests: two magical options for perfect relaxation. The Spa extends your relaxation with the Crena Care Cosmetics line of island fragrances. Authentic massages and treatments with natural virtues. The must: the donkey milk bath for a cloud of softness.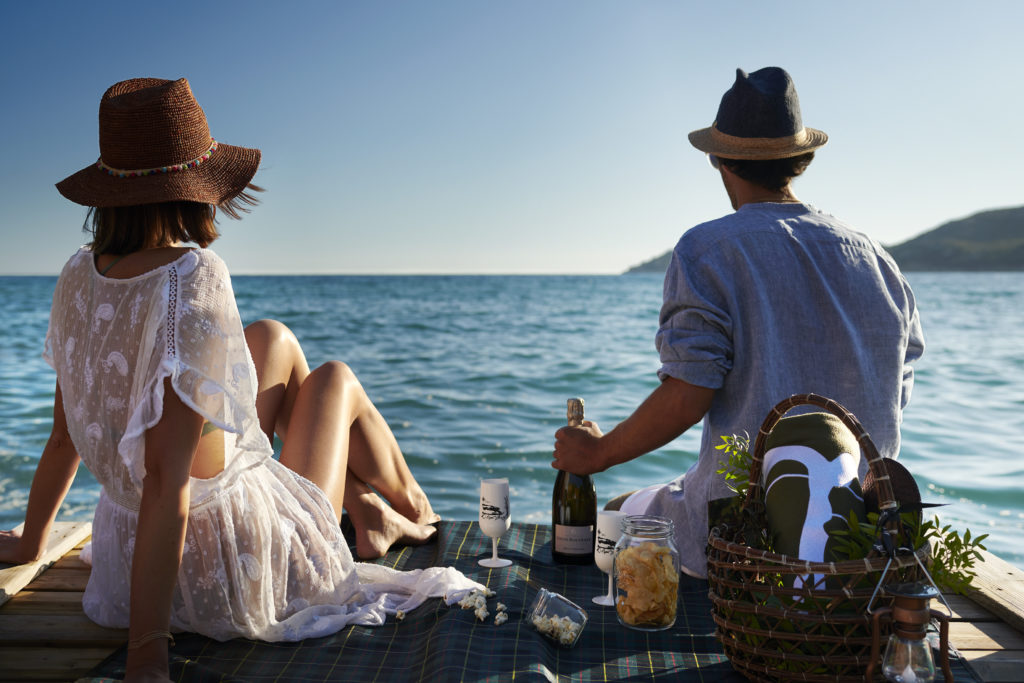 In the food side, the restaurant and the straw hut offer a clever mix of Mediterranean flavors and others from far away places. A locavore menu displaying a farandole of tastes, colors and perfumes, a spontaneous, authentic and sustainable cuisine that is invented according to the seasons and nature, improvised to the rhythm of the vegetable garden, the chickens and… the mood of the chef Gadjo El Hadji.
The restaurant is committed to working with breeders and farmers on the island, who he knows are well thought out and certified, to offer authentic and delicious dishes. An awakening of the taste buds to savor without moderation. The straw hut also accessible by the sea allows you to eat with your feet in the water.
U Capu Biancu offers the promise of a dream stay in an idyllic setting where time stands still, in harmony with the natural elements.
Hôtel 4* & Restaurant U CAPU BIANCU
Route Canetto, 20169 Bonifacio
Tél. : + 33( 0)4 95 73 05 58, www.ucapubiancu.com