Built in 1964, the Sofitel has become a leading establishment in the discreet world of luxury hotels. Overlooking the famous Vieux-Port, this five-star hotel is the successful combination of history and an audacious contemporary design. 
The location of the Sofitel places it ideally in relation to other emblematic addresses of Marseille: La Friche de la Belle de Mai, the Prado water park and MuCEM, Marseille's new flagship museum.
But a luxury hotel is not a luxury hotel if it hasn't a refined restaurant. The Sofitel is home to Les Trois Forts restaurant, where Chef Dominique Frérard carefully and skilfully prepares his dishes that are a tribute to everything the Mediterranean can offer. The wine list is outstanding and the service attentive yet discreet. To top it all, you can even taste the full flavour of Provence for breakfast with a honey that was produced and collected from the hotel's own hives. Not surprisingly the hotel was rewarded the Prix Villégiature for the "Best breakfast in a hotel in Europe".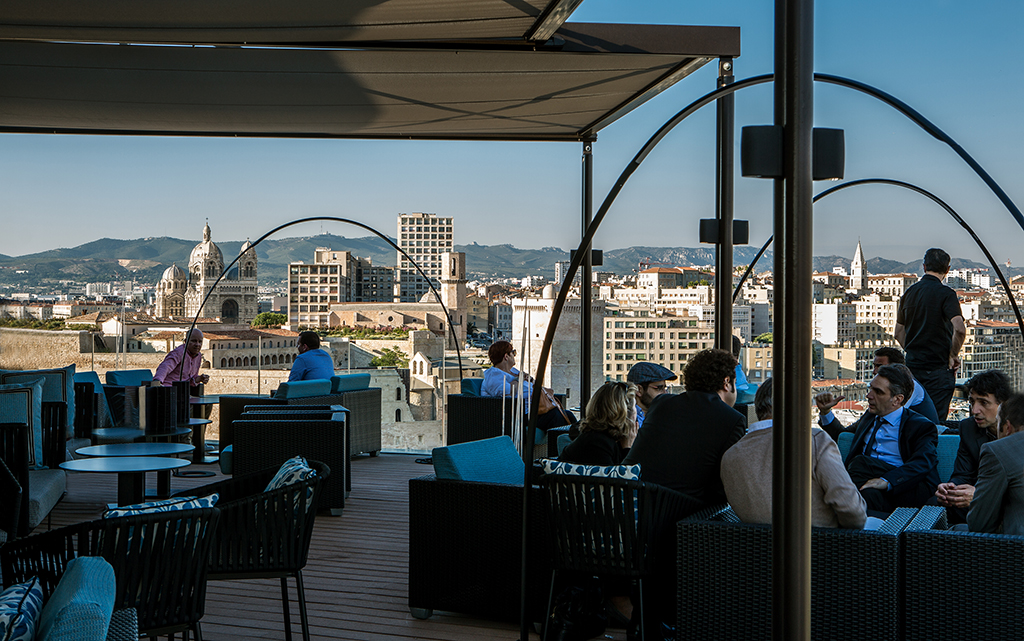 Crédit photos : Sofitel Marseille Vieux Port
To ensure your stay is as relaxing as possible, the Sofitel Marseille Vieux Port is home to the So Spa by Sofitel. Embraced by the sea and caressed by the wind, the 600m2 spa zone offers a blend of luxury and beauty and invites clients to discover a variety of tailored beauty treatments available for a memorable experience.
The ultimate attraction of this prestigious address is without a doubt the 7th floor open air Dantès Skylounge with its unique view of the city and the old port area that guests can enjoy throughout the day, from breakfast and the first rays of sunlight to the evening with a well-earned glass of wine, a cocktail or why not champagne!
Sofitel Marseille Vieux Port
36 Boulevard Charles Livon
13007 Marseille, France
+ 33 (0)4 91 15 59 00
www.sofitel.com
The gallery was not found!