Actrice, humorist and performer; Michèle Bernier engages readers of LiFE magazine on her projects and communicates to us his beautiful energy and positive attitude in this summer period!
Whether in the theatre. the cinema or in everyday life, humour would seem to be like a religion to you. Was it the obvious thing to do to make in your line of work?
I was immersed in it with Hara Kiri and Charlie Hebdo, and humour and derision have always meant something to me and I've been lucky enough to make a living from it all!
When alone on stage you address the audience without any filter. What do you gett from this?
lt's like a communion, one of joy and excitement. The complicity I have with my fans and the laughter I hear in return is so spécial, time after time.
You clearly have enormous comic power and the French love you for that. How do you manage to maintain your popularily?
A sort of bonding has occurred over the past 35 years. I have always tried to respect my fans and also to be honest with them.
You are regularly invited to take part in Laurent Ruquier's "Les Grosses Têtes" on RTL. Was the radio a kind of logical continuation of things?
Its not exactly a continuation, its simply something that interests and amuses me. And I love being with Laurent Ruquier of course.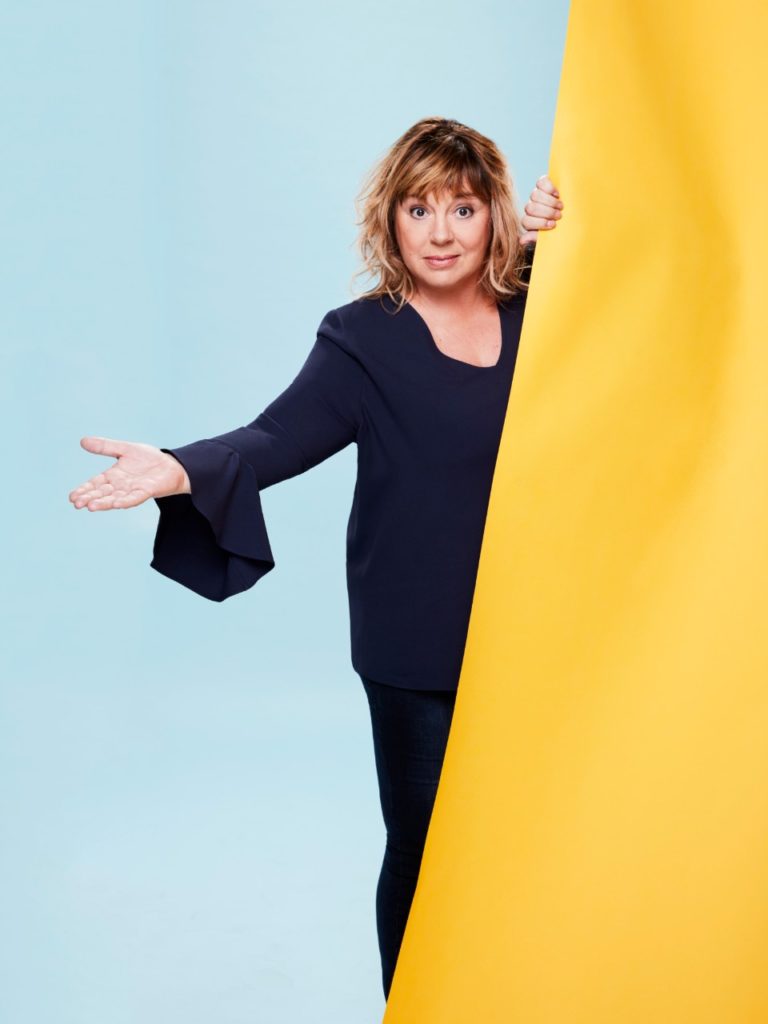 Would you say your career is the result of encounters and good fortune?
Meeting the right people is clearly essential, like Philippe Bouvard, Bruno Gaccio and today Marie-Pascale Osterrieth who co-writes and produces my shows. As for good fortune, I'm not so sure …
You are an extremelly happy and fulfilled mother and grandmother. Do you drawsome of your inspiration from your family and friends?
I often talk about my life during my one woman shows, so yes, they are central to my life and also central to what I talk about. And by doing so they are never far from me!
Your third one-woman show "Vive demain" was an enormous sucœss. What are you planning on doing durilg the next few months? 
We are still on tour and will be at the Olympia in January 2021. We are also filming for my TV series 'La Stagiaire" on France 3. Where do like going in the summer to chill out and recharge? As long as I have a sun-lounger, a good book and sunshine, I'm happy more or less anywhere!
What would you like to wish LiFE readers?
Iifelong love and humour!