L'An Faim, Taste & Nuances
L'An Faim is more than a simple restaurant. This intimate address tucked away in the narrow streets of Bonifacio will transport you to a world of generous portions and good humour.
The three companions, Sébastien, Dumé and chef Jeff are not only there to make sure you eat well. They also want you to have a good time and this is clear from the start with the warm welcome you get whether in the small dining area or outside on the terrace. Their generosity spills over onto the plates of home-made delights based on local produce. There's no menu to choose from, what you get depends on what their suppliers turn up with and the catch of the day.
That little extra: the curing rack for the local meat that gives it such a special taste and makes your visit so memorable.
A trip to l'An Faim is the guarantee you leave with a smile, for the meal you have enjoyed and the joyful ambiance that reigns within.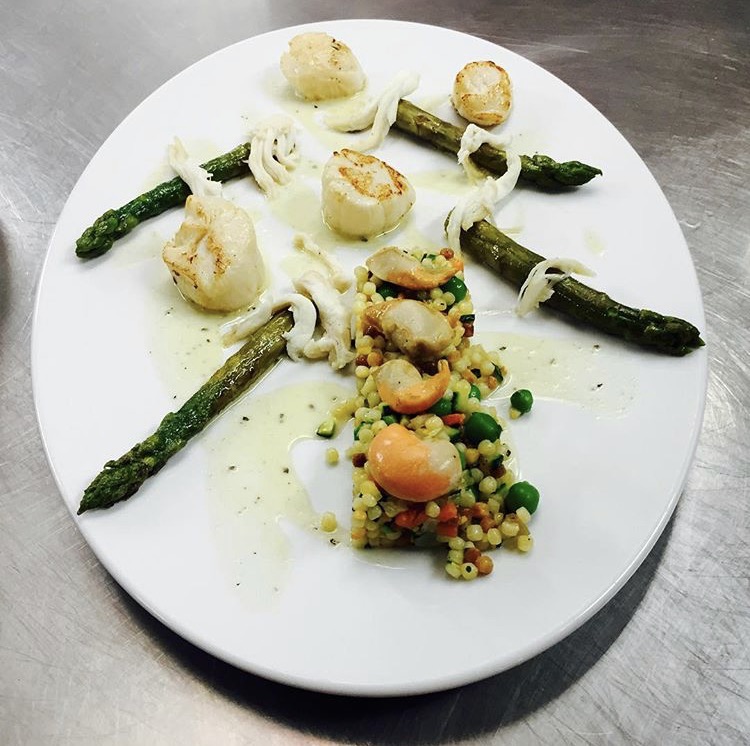 Copyright photos : L'An Faim
Restaurant L'An Faim
7 Montée Rastello
20169 Bonifacio, Corsica
+33 (0)4 95 73 09 10
lanfaim@gmail.com
The gallery was not found!