The Camargue, between land and sea, is a dream destination for lovers of wide open natural spaces and paradise beaches. A true slow tourism destination with walks, bike rides, horse rides and boating.
The Marias du Vigueirat is a favourite end-of-the-world destination and one of the Conservatoire du Littoral's largest nature reserves. This protected national nature reserve covers 1,200 hectares between the Rhone delta and the steppe-like Crau plain. There is an extraordinary diversity of both flora and fauna with a mosaic of natural wetlands with sea iris and water lilies, some 300 bird species including pink flamingos and black storks, and a choice of activities to discover the area throughout the year.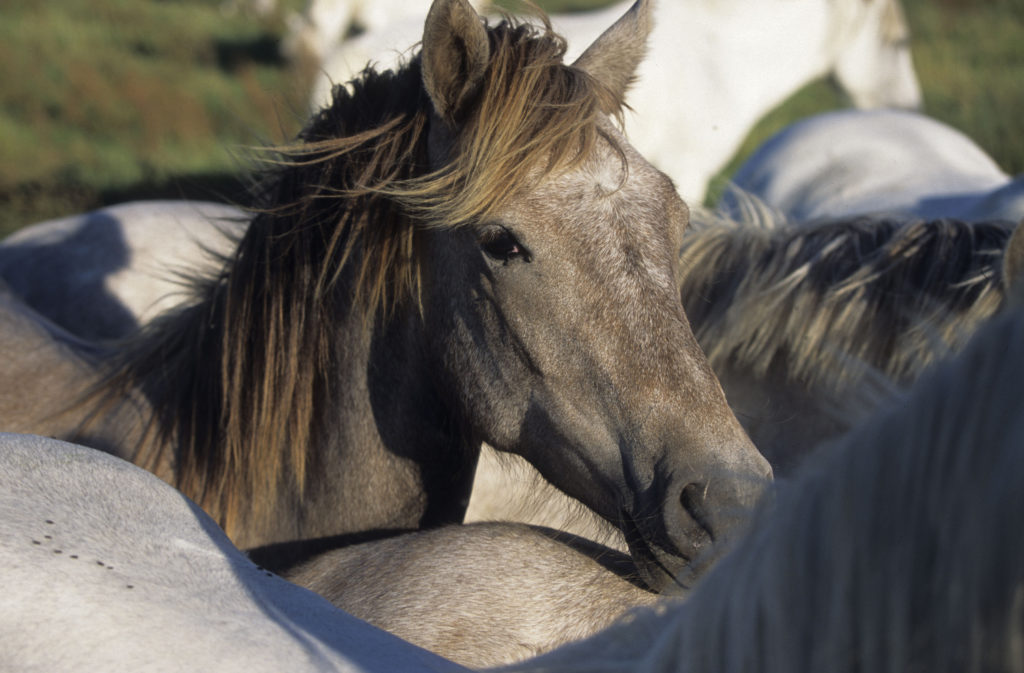 The only way to access the area and the different circuits is with a guide. Among the circuits and things to see is a hike through the marshlands, small group visits by car, horse-drawn carriages for the whole family with taurine events, the transhumance of Camarque bulls with their herdsmen and of course the traditional horse rides.
Another equally stunning option is the Tour du Valat that integrates all the natural habitats of the Camargue wetlands. It covers 2,548 hectares, 1,845 of which are listed as a regional nature reserve. Founded in 1954 by Luc Hoffmann, a pioneering naturalist and ornithologist, the aim of the Tour du Valat is to get a better understanding of the wetlands and how to best protect them. There is even a private research institute. The perfect opportunity to admire over 590 different plants and 1,600 species of invertebrates.
As far as accommodation in the wilds of the Camargue is concerned, what follows is just a small selection of places to choose from. For a five-star stay, there is the Mas des Peint. Other addresses include such enchantingly-named places as the Auberge Cavalière du Pont des Bannes, Lodges Saint Helene, Mas du Couvin, and Mas de l'Ange du Vaccarès.
For your tastebuds, try the gourmet one Michelin-star Chassagnete restaurant, for its inventive and intuitive seasonal cuisine with its own kitchen gardens offering a succession of expertise from the gardener to the cook!