Jean Menconi is a true musician whose father was a singer and musician with a guitar permanently at his side…
"I was born to music so to become a musician was natural. When I was 7, I started playing the guitar, at 13 I was singing and playing the drums. I formed a group with some mates and at the beginning we played in garages, then we moved onto the stage. We gave concerts all over Corsica. It was a great time. Then one day I was spotted by a producer and I released my first single".
In 1987 he was playing at the Caravelle restaurant in the port of Bonifacio and was spotted by Gérard Sedrus who offered to produce his first single for CBS. And his career got underway.
"I want to share my roots, culture and inspirations with the public. I sing of my love for Corsica, the landscapes, culture and traditions. It's my way of presenting my island" explains Jean Menconi, not a little proud to sing about his native Corsica all over Europe.
Traditional folk songs, international pop, polyphonic vocals, the singer-composer captivates audiences with his emotional sincerity.
"Most of my songs are written by Marc Venture, my acolyte, who shares the same passion as me. He writes the texts, I compose the music. We make a great duo."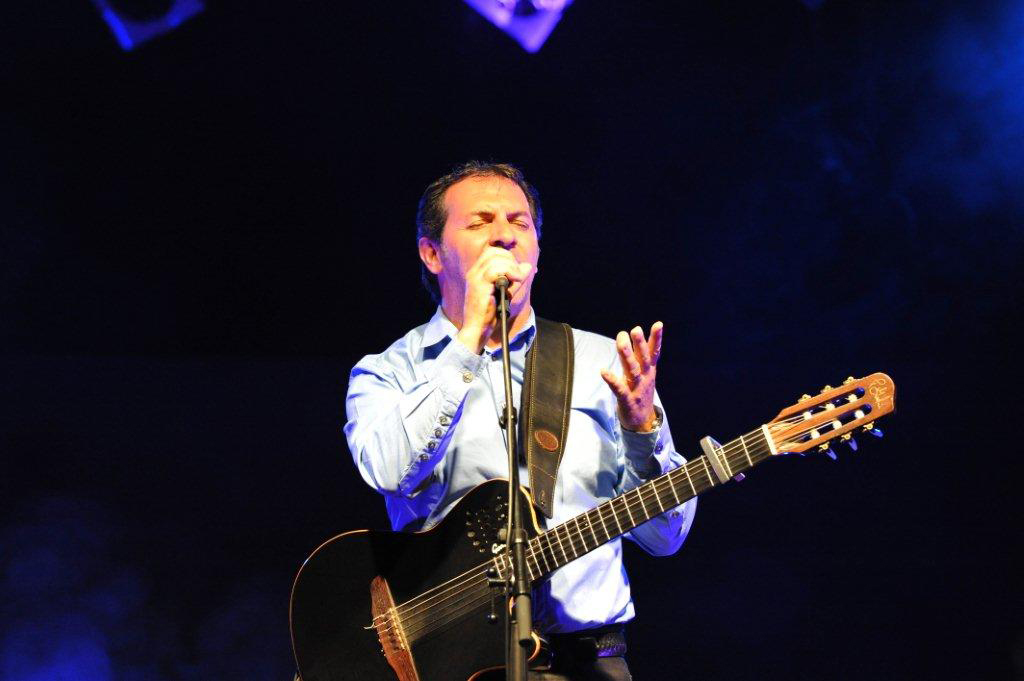 Copyright photos : Jean Menconi
A talented artist, Jean Menconi is also extremely generous and regularly plays in concerts organized to help charity organizations such as the Restos du Cœur and those helping sick children.
"When you have something to offer, then you should".
In 2010, his album "D'Amore" presents a somewhat nostalgic blend of love: for his land, fraternity and as an ode to the women he loves. A successful mix.
If "Hé a me terra" gets straight to the heart of things, what about his version of Leonard Cohen's "Hallelujah".
Stupendous!
In 2015, Jean Menconi joins up with Enrico Macias to sing "Amareni", a song written by I Muvrini on their album "Corsu Mezu Mezu", imagined and produced by Patrick Fiori. A moving tribute to Corsica given by 30 Corsican and French artists like Patrick Bruel, Francis Cabrel, Michel Fugain, Maurane etc. The album is a huge success, selling more than 400,000 copies.
My motivation is my fans. I play for them. I give them everything I have. If my songs get to them, then I'm happy.
Jean is insatiable and has an unlimited number of projects in the pipeline including the opening in the 8th district of Paris of the Calavados, a modern style cabaret where the public can enjoy tapas while listening to principally Corsican artists. Jean Menconi will also sing there regularly. An address worth noting…
Another scoop, the release in 2017 of "Murtoli" a new album of remixes of some of Corsica's and Italy's best known songs. "I am delighted to be able to present to my fans the songs I listen to, those which both move and inspire me" explains Jean Menconi.
Spring's here to stay!
JEAN MENCONI
Musician, Singer, Songwriter, Composer

The gallery was not found!