Intimu is an invitation to cross the continent. The promise of a sensory journey to discover the benefits of aromaticplants and their powerful active ingredients.
Intimu means deep nature in Corsica. First of all, the one that constitutes the essence of the plants. Then, the one which is in each of us, which characterizes the work of Hélène and Laurent Filippi, couple in the life and united in this professional adventure.Direction the Island of beauty, in Silgaggia located at the Cape Corsica. At Intimu, everything starts with the picking of immortals, hand-picked in a sustainable way.
Star of the helichryses, its essential oil essential for the booboos of the everyday life also contributes to create natural cosmetic products of exception and rare. Immortelle, rosemary, myrtle, laricciu pine, petitgrain, all are extracted on site, in the distillery of Hélène and Laurent in Silgaggia.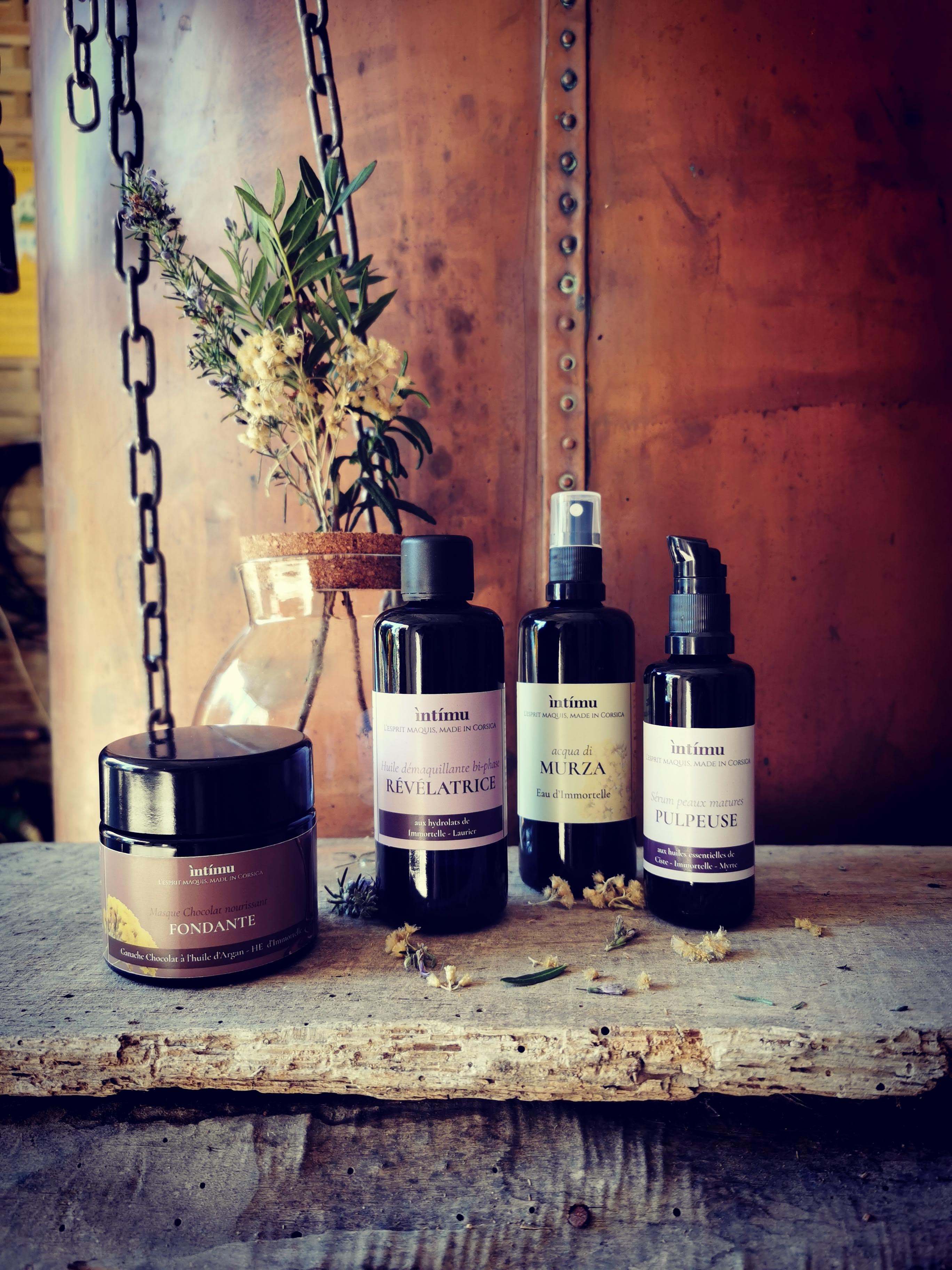 The precious elixirs of the 100% natural range of Intimu also contain other organic essential oils. These essential ingredients in the composition of their cares allowed them to be labeled Slow Cosmetic, in favor of a healthier, ethical and sensible cosmetic, but also natural, with anti-wrinkle, healing and repairing actions thanks to bioactives.
Tailor-made "routines" for the face, to act actively against the signs of aging, but also for mature, blotchy, acne-prone and atypical skin.
From May to September, Hélène and Laurent open the doors of their artisanal distillery to reveal some of their manufacturing secrets and give you personalized advice on natural beauty. The products are available onlile. A great opportunity to discover the benefits of these unique treatments.
intimu.fr