St Barth in pure privacy
St Barthelemy, or St Barth for those in the know, is one of the world's most luxurious islands. This Franco-Caribbean island has a reputation for promoting a chic refined French lifestyle with its beautiful deserted white sand beaches, elegant restaurants and high-end boutiques. This exclusive little paradise is both distant and protected from all the hustle and bustle of contemporary life making it the ideal destination for a discreet luxurious getaway.
Have you never dreamed of a romantic getaway in a quiet private bay?
The 5-star Hotel Christopher is the ideal place to get away and relax in the heart of the lush green gardens with delicate fragrances, exclusive spa zone, infinity pool overlooking the ocean and ever-attentive personalized service offer.
The hotel has 42 spacious and bright suites and guestrooms, all overlooking the Ocean, 1 luxurious villa with private pool, 2 restaurants run by French Chef Jean Baptiste Piard, an infinity pool, fitness center and Sisley spa zone.
This "boutique-hotel" offers the perfect combination of luxury, refinement and discretion in superb surrounding for guests to experience something really special.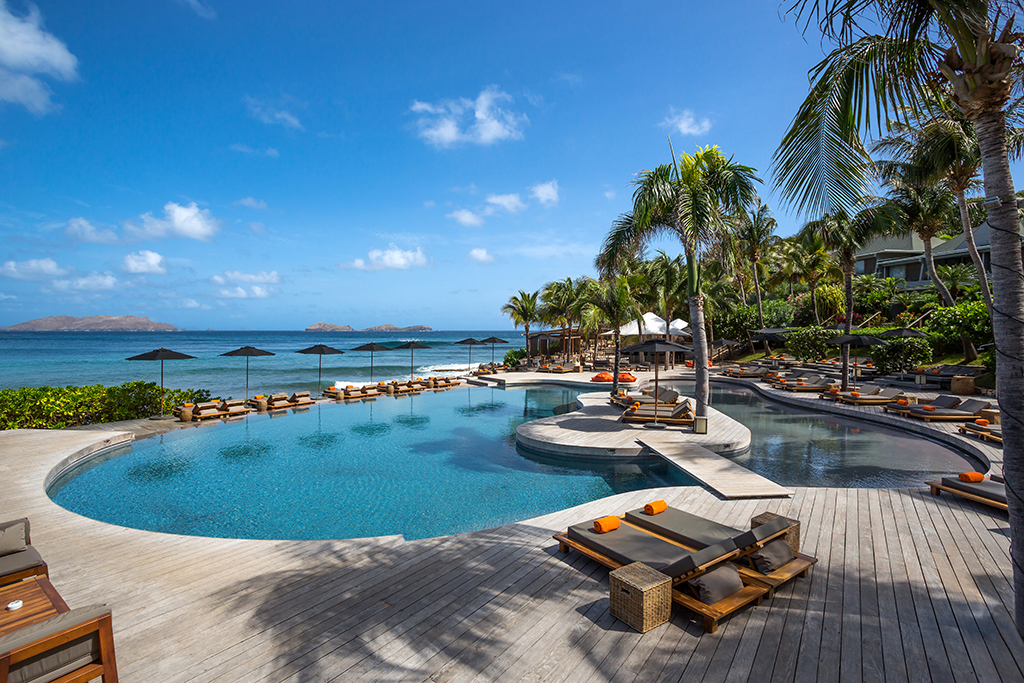 Copyright photos: Hotel Christopher
Taïno Restaurant
Named as a tribute to the island's former inhabitants, the Taïno offers a selection of refined dishes prepared by Chef Jean Baptiste Piard. Perfectly located, the restaurant provides a beautiful sleek design and one of the best views on St Barth.
Mango Restaurant
Located right next to the pool, the Mango offers breathtaking views of the surrounding islands and ocean.
It offers a line of delicious cocktails and a light and tasty cuisine made using simply grilled sea-food and surprising salads. For a feet-in-the-sand lunch, a cocktail or simply an afternoon snack, the Mango is a friendly chic must-go address.
HOTEL CHRISTOPHER
Pointe Milou
F-97133 St Barthelemy FWI
+590 590 27 63 63
www.hotelchristopher.com
The gallery was not found!