World icon, muse, accomplished woman, Eva Longoria speaks to Life Mag about his charitable commitment, delivers her beauty secrets and future projects.
You support a lot of charitable associations, how this vocation to stand up has came ?
My elder sister has special needs so I grew up very aware of the support systems needed for people like her and conscious of how important it is to give back to the community. Volunteering was something my whole family was very familiar with so giving back to the community was kind of instilled in me from a very young age.
Which cause would you consider particulary dear to you ? Why ?
I believe education is ultimately the start to making a change. I´ve been influenced by educators all my life as my mother, sisters & aunts were teachers.
You have your own charitable association, can you explain the main purpose ? Why have you created this association ?
I launched the Eva Longoria Foundation in 2012 to help Latinas and their families with education and entrepreneurship. When I was starting out I would receive lots of letters asking for help which inspired me start my foundation. I think I´ve been very lucky in life and feel it´s only natural to support those less fortunate.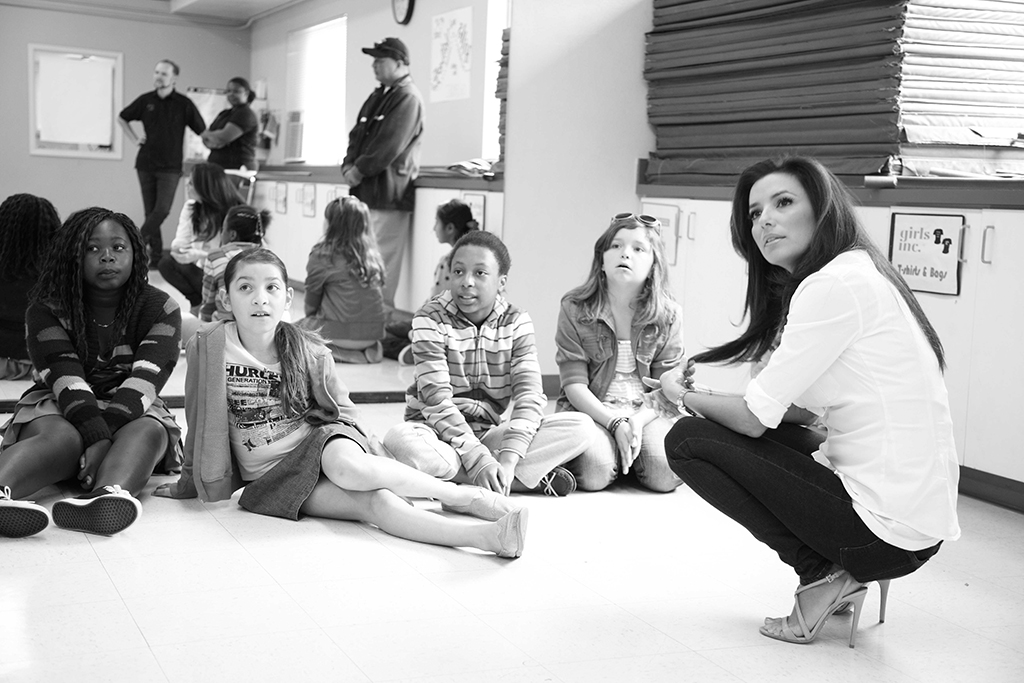 Copyright photos : Eva Longoria – Eva Longoria Foundation
Each year, the world-famous Global Gift Foundation organize a charity gala. Can you tell us to which charitable associations the money is allocated ? and how this gala is organized ?
This year there are over 12 events taking place in cities such as London, Marbella, Madrid, Dubai, Edinburgh, Dubai and of course in Paris and Cannes. In each country we endeavour to benefit local foundations as well as the Eva Longoria Foundation and Global Gift Foundation. For example this year for the third consecutive year, we are benefitting UNICEF France at our Paris event on the 16th May.
We follow you all over the world, you seem more fulfilling and more beautiful than ever. What is your secret ?
I try to follow a healthy lifestyle but it´s also important to enjoy life and be happy!
Any beauty secret to share with our readers ?
I really take care of my skin, drinking lots of water and I use sunscreen daily.
You represents the joy of living, which is contagious ! You're enjoying good times. Is it for real or for your job ?
I´m very lucky to have recently married the man I love, I have a great support sytem of girlfriends and a job I´m passionate about so yes… I´m enjoying the good times! But I´m also very aware of those less fortunate which makes me appreciate this all even more.
Your social media followers can see your adventures everyday on Snapchat, Instagram … Where do you find that strength ? We can see you in parties, what is your favorite food ? and wine ?
It´s great being able to share my day to day moments with my followers as well as my love for red wine or serrano ham! Knowing that people enjoy these makes me happy and of course I have a lot of fun in the meantime!
You're a model, a producer, an actress, a spokeswoman, you truly are the face of a strong woman but still very simple. How do you keep a cool head in this luxury world ?
I have great friends and a wonderful family and husband who keep me grounded. I value the simple things in life such as spending time with them as much as possible so I think that keeps my feet on the ground.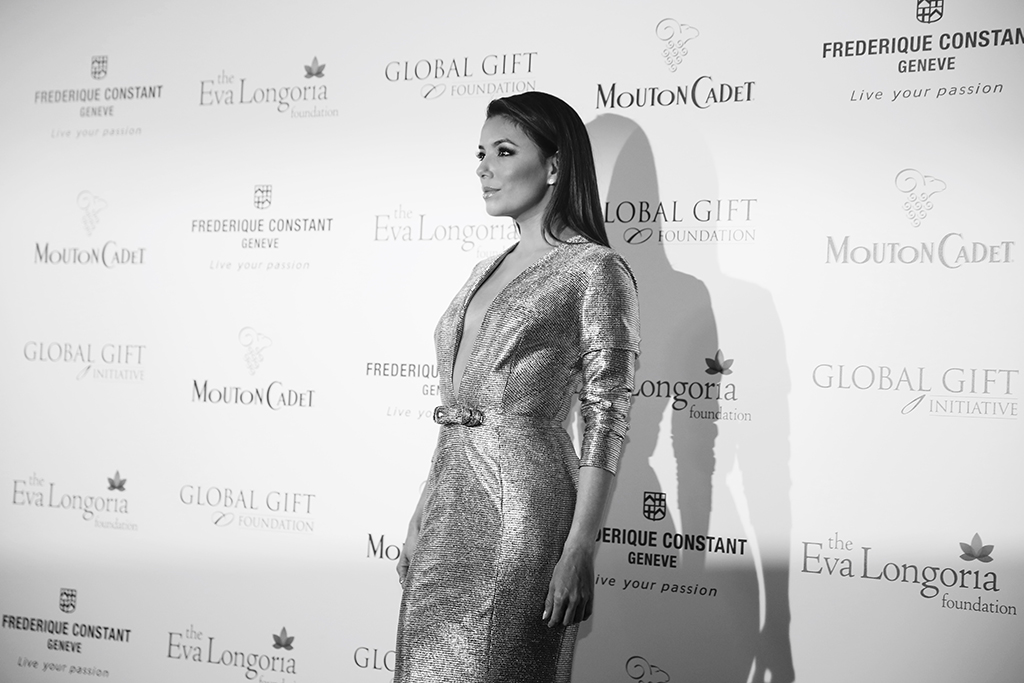 What are you next professional projects in months and years to come ?
A have a new serie coming out and as well I have some projects to direct, which I am really excited about it. At the moment I cannot say much, but I know you are going to love it.
What can we wish to you ?
Lot´s of love and happiness and nice glass of red wine in good company!
The gallery was not found!