Major international actor, inspired producer, writer, film director, businessman, art collector, box-office star and passionately generous … Christophe Lambert, the most international of French actors recently acquired the sumptuous 5-star hotel Le Pigonnet in Aix-en-Provence. Interview.
Having stayed in some of the world's most beautiful hotels, what is it about the Hôtel Le Pigonnet that made you want to acquire it with ESPRIT DE FRANCE?
I was immediately struck by the beauty of the garden which must be one of the most sumptuous gardens I have ever seen. 1 and a half hectares just 600 meters from the centre of Aix-en-Provence, it's simply amazing.
I have never bought a property just for the building itself, but always for what there is around it. Property can be changed, whereas a garden like the one at Le Pigonnet took 90 years to create. Nature doesn't cheat, it simply needs time to give its best.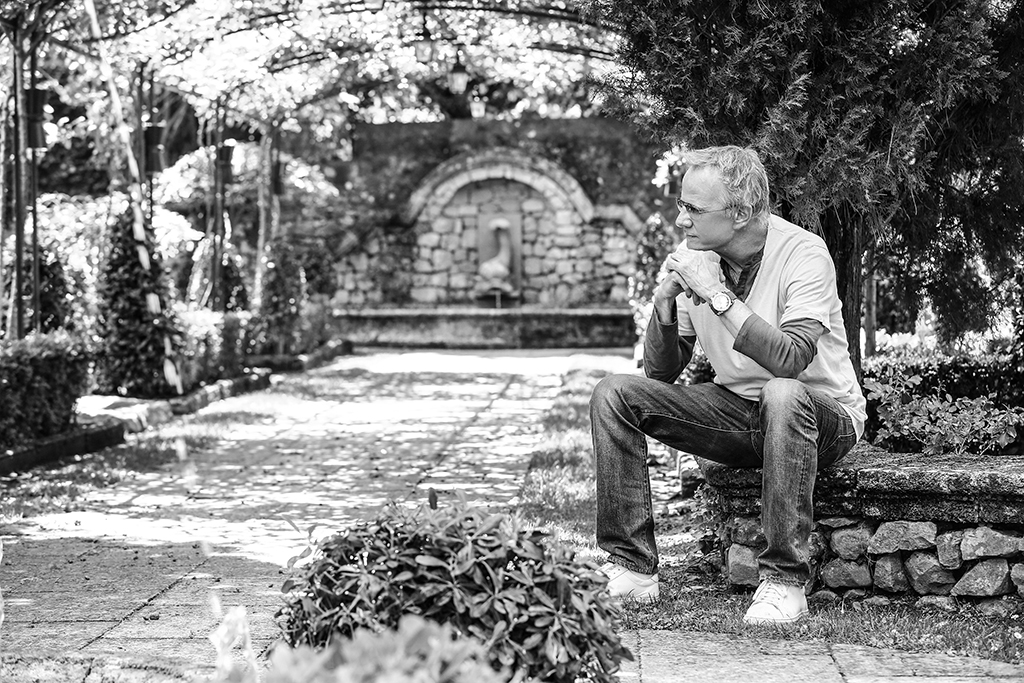 Copyright photos : Christophe Lambert
What mark do you hope to leave here?
One word sums up what I hope to achieve here: happiness. I hope that each person who passes through the hotel, whether to sleep, eat or work, leaves feeling good. I want Le Pigonnet to be a source of fulfillment that is more like a luxury family inn than a 5-star hotel
On the cinema front, 2016 is a busy and successful year for you…
I was delighted Claude Lelouch's film "Un plus Une" was a hit because the filming was a real experience. Claude really loves cinema and the people who work in the industry. It's simply fantastic to work alongside him. He has so much passion you get the impression he is filming his final film. It really is quite extraordinary, when you know what he has done, to see that everything always seems to be new to him, he is always discovering something new, giving everything he has and you want to do the same for him.
My small participation in the Cohen Brothers' film "Hail Caesar" was a completely different kind of experience because it was structured differently. What I love most in my job are the directors. Whether they are called Claude Lelouch or the Cohen Brothers, they always leave a mark, their mark. They don't copy others or other things, they work with their souls and I think this is why their films are so great.
I like to be curious and open-minded so that each day offers something new, like a discovery
Talking of which, you often say you have kept the spirit of your childhood. Would you say this is one of your strengths?
It's the way I am. I always look at things with hope and joy, just like a child. Whatever I do, I need to get out of any daily routine and dream. I like to be curious and open-minded so that each day offers something new, like a discovery.
Do you have any unfulfilled dreams?
I have many incomplete dreams, for example, I'd like to build something that leaves a mark. Not for the glory or the fame but because I think it is the ultimate goal in life. To push oneself to the limits, to never stop, to move forward and build, to leave something of yourself behind, leave a trace of who you are. For the moment, I still have the feeling I haven't done much….. so I continue!
Christophe Lambert
Owner of the Hotel Le Pigonnet
www.hotelpigonnet.com
The gallery was not found!