The Bonifacio Marina : A luxury port of call in an exceptional setting
Located on the southern-most tip of Corsica, Bonifacio is like an open-air museum. "We enter the harbour so well known to sailors : a sheer unbroken cliff rises all around and there is a promontory situated at each side of the entrance to the harbour, creating a stranglehold on the access." (Chapter X of the Odyssey).
With over 8,500 years of history and proud of its modern-day amenities, some 10,000 boats make the port of Bonifacio a preferred port of call each year. All year round you can visit unique historical monuments, more than 20 sandy beaches and enjoy exceptional scenery situated in the International Marine Park of the Bonifacio Delta, one of the Western Mediterranean's most attractive. The chalky cliffs and sheer granite walls provide shelter to an amazing selection of marine and wildlife, some endemic, others threatened or protected (groupers, gulls, shag cormorants, puffins, posidonia meadows, coralligenous …)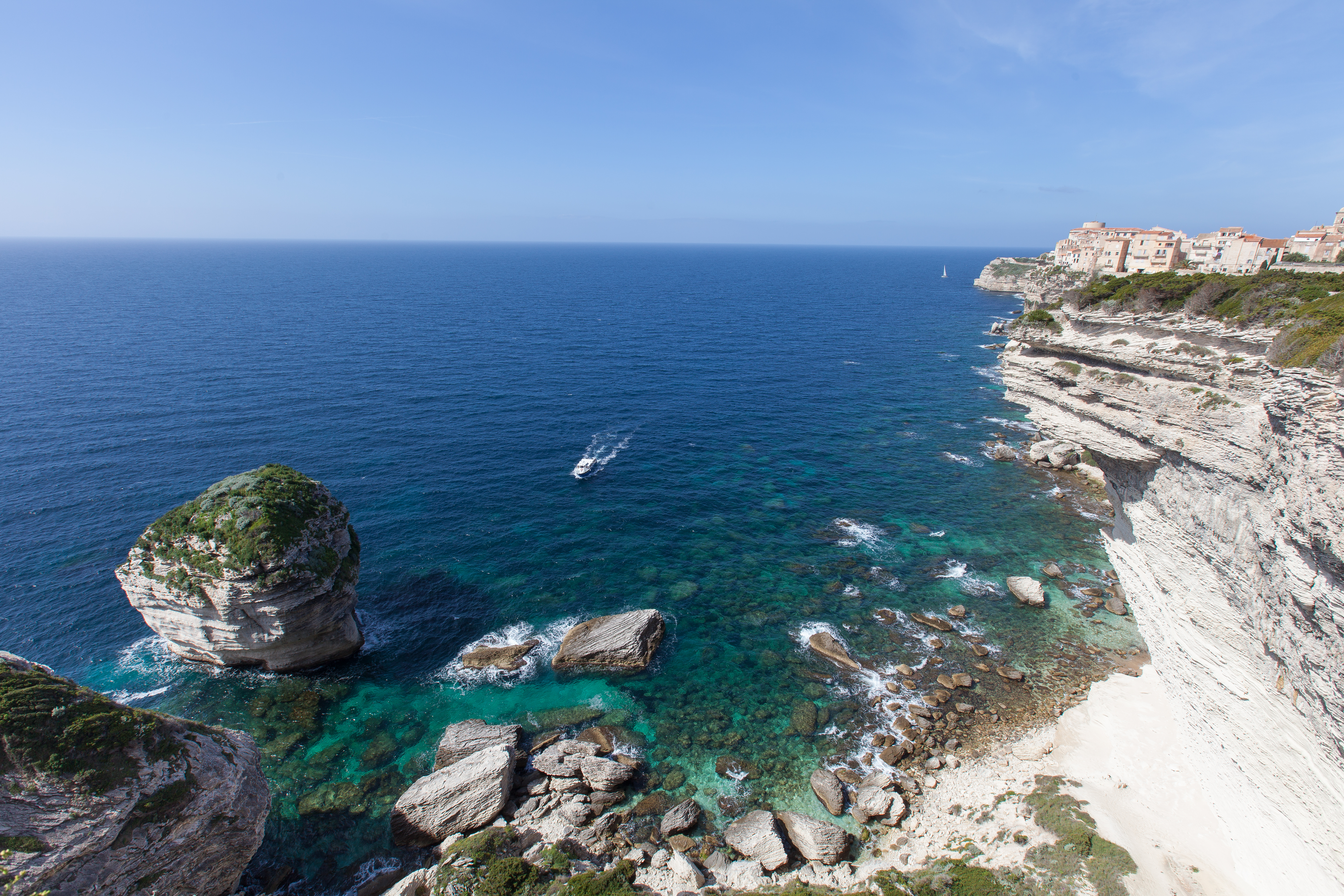 Copyright photos : MJo Culioli Vichera, Jonathan Quitard / Bonifacio Marina
Ideally located in the golden triangle made up of Sardinia, Ibiza and Saint-Tropez, the port, overlooked by the impressive Citadel, offers shelter for large and medium-sized boats with 350 berths, 150 of which are reserved for passenger boats. An active event-planning policy means it can cater for around 10 regattas throughout the year, including the prestigious CNB Rendez vous, the Corsica Classic, traditional yachts and the Tour of Corsica.
Sheltered from the wind, onlookers can admire some of the world's most beautiful vessels, the most modern sail boats from the best boat-builders and wooden Mediterranean lateen sailboats.
The small town lives to the rhythm of the seasons while the 3,000 inhabitants include experienced sailors, celebrities, politicians and sportsmen and women who can be spotted on the quays or on café terraces
The port can count on a remarkable service offering with a high-end welcome (attentive staff, on-line booking …).
To satisfy even the most demanding customer requirements and offer a tailored service, the port works in collaboration with the town's VIP concierge services. A luxury hotel on the sea, Bonifacio's port and marina was ranked among Voile Magazine's 5 best Mediterranean ports in 2014.   
Bienvenuti a Bunifazziu
Port de plaisance de Bonifacio
Quai Noël Beretti
20169 Bonifacio, Corsica, France
Tél. : +33 (0)4 95 73 10 07
www.port-bonifacio.fr
The gallery was not found!