TF1 News Broadcast's Backstage With Anne-Claire Coudray
The journalist and presenter Anne Claire Coudray confides on her job which fascinates her and delivers the secrets of the week news broadcast.
What is different about the weekend news broadcast?
Because it's the week-end we can talk about things other than the economy or politics. The rhythm is not the same as during the week, maybe it is calmer and more optimistic, notably Fridays with the section "Made in France" that focuses on French companies. We try to place the focus on the people and their know-how. On Sundays, "Le zoom" takes us to other places, to discover beautiful landscapes … if you know how to look, there are always treasures to find somewhere. This doesn't mean of course you have to travel to the other side of the world either. The 8 o'clock news on Sunday however is a sort of return to normal that enables us to begin the week or gently prepare for the coming week and give a sum up of the week-end's headlines.
A news broadcast is all about sharing and discovering, it is made to develop our knowledge and maybe make us a little more tolerant. It's a bit like life, with times devoted to serious things, societal problems, but also lighter, brighter things.
Do you realise that with the news you present, people take what you say to be the truth?
I think people trust us and are aware that a team of journalists puts in a lot of hard investigative work and works hard to classify the information they have in their possession. Different viewers retain different information but they watch us knowing full well that we deliver the best possible synthesis and that the information has been checked and double checked.
In the event of something serious, like the terrorist attacks that took place in France, we go much further than simply relaying the information. At times like that, we have to be in touch with the society we evolve in, a society that is in a state of shock. The viewers are in front of their screens, traumatised and expectant. We have to evoke and express this emotion.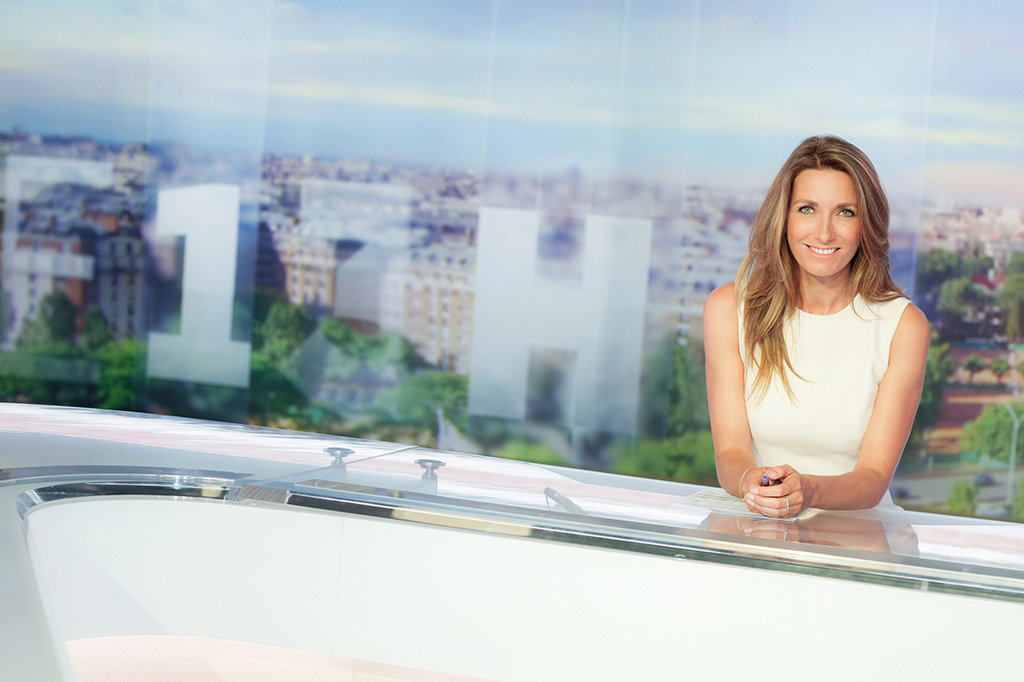 Copyright photos : Anne-Claire Coudray – TF1
Is emotion a feeling you cultivate during the news?
Of course. Emotion is an important vector of information, but something that should be used and chosen responsibly and this is where we differ from the social networks. To evoke difficult subjects clearly is complicated. We cannot ignore the fact our viewers see images on the Internet that are at times very violent. We are here to explain such harsh realities.
You are not in direct contact with your public so how do you establish and maintain contact with your viewers?
When I am sitting in my presenter's chair, you may get the impression I am all alone, but that is far from the truth. I am surrounded by dozens of people both in the studio and the control room. And very often the viewers react! When I make a mistake, or get something wrong I receive a number of letters and emails that I try to reply to personally. The public is very attentive. So I pay a lot of attention: the dictionary of synonyms has become my best friend, not only to be as precise as possible in what I say, but also to avoid any ambiguity and confusion.
Has the way people see you changed since you took to the air?
People do say 'oh I know that look' or 'haven't we met somewhere?'.
This often happens during situations you don't expect it to happen in, for example when I take the subway. Obviously the way they look at me changes but their reactions are always positive and warm. I enjoy talking with them to get constructive feedback that may help me adapt the programme to their expectations and remarks.
Do you think that in a perfect world, the news would have its place in society?
There will always exist a desire to discover. With difficult subjects such as the terrorist attacks, we have different missions, and the public reacts in different ways: astonishment, a desire to understand but also to belong to a national community. To hear and share the same things. Our role is to accompany their 'digestion' of the news, to avoid saturation that would mean it wouldn't be taken in and to help the public feel comfortable in today's world. General knowledge and culture is a need that also helps to make choices in life.
On air since 1991, what tips did Claire Chazal give you before taking over?
My arrival was a bit sudden. We respect each other a lot. I worked with her as a reporter before taking over for the week-end editions.
"Be yourself", that's what she said to me when I started standing in for her. Easy to say when you are in a television studio that is not exactly a natural environment. Our hair is done, the make-up done and we are dressed in a way that doesn't really correspond to what we wear every day. (laughter). But the clothes we wear are scrutinised closely which is all part of the game and you have to accept that.
The second tip was "no concessions", particularly when the news is being called into question. You have to adapt to the changing media environment but remain sure of what you represent.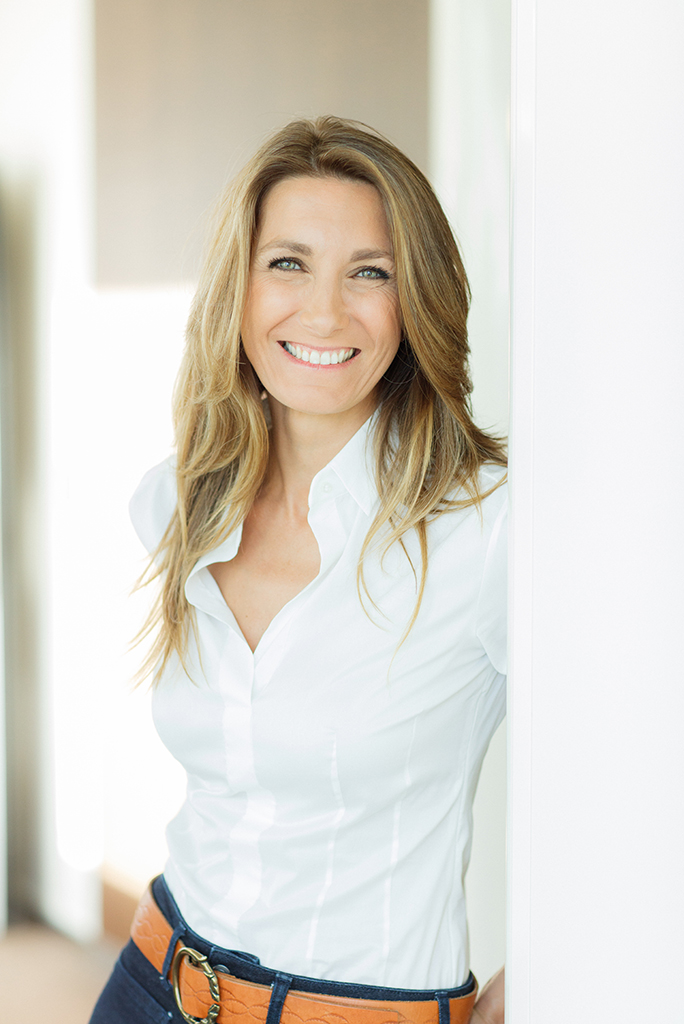 What memories do you have of your first presentation on TF1?
The first time is complicated. That's what live television is all about, the first time is not a fun time. You have to get used to the space, control your attitude, get rid of any stress. When I started out, I imagined myself on telly but didn't think about the image people got of me. Seeing myself helped me change that image and I think that today the image I give corresponds better to who I really am.
What has been your best news broadcast?
I have no idea, each broadcast is the broadcast of my life! Each day is a challenge. The broadcasts that followed the attacks were by no means the most beautiful, but I will remember them as the most dense and most complex to do. When you are as shocked as anybody else, how do you manage the impact of such events and at the same time keep a distance that the profession requires? The real pleasure of the work comes from the opportunities we get when meeting people like Grand Corps Malade, Jean Dujardin or Sylvester Stallone.
What have you added to the week-end's news?
Maybe I am more direct because of my down to earth nature that also influences how I write. News broadcasts have become longer and we have had to think up new sections such as 'Demain', that focuses on things 3D and means we can present things that don't exist yet. The same can be said for 'La minute pour comprendre' that uses drawings and is extremely instructive.
You enjoy working in the field, so how did the transition work out?
I miss the field, that's for sure. I try to return as often as possible when recording programmes for 'Zoom', like in Washington or Verdun for example. The field gives me strength and every day I realise exactly what my past experiences meant to me.
Have you changed in any way since you took over?
Only my timetable has changed. Mondays are for my daughter and Tuesdays for my other projects. My job requires a lot of time, in realty it's more than a job, it's a passion that means making sacrifices.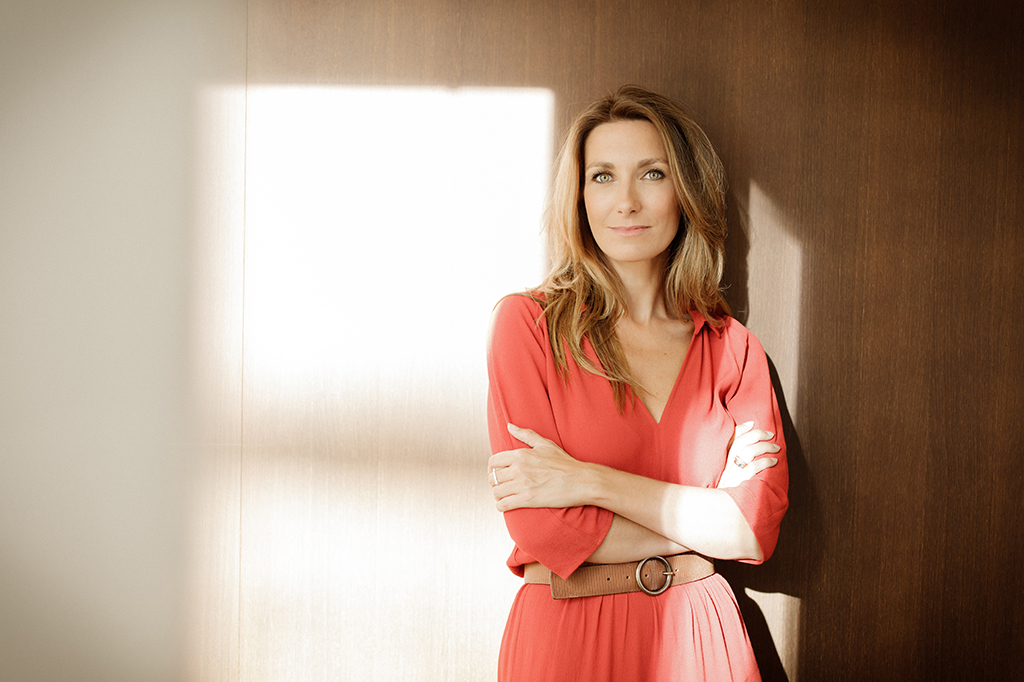 Can you describe a day in the life of Anne Claire Coudray ?
Saturday and Sunday are big days. So we combine pleasure with work and begin with breakfast together at 8:30 am. Because at week-ends there aren't many of us, the cameramen and journalists join us to talk about the news and any ideas they may have.
It's a bit like a collective brainstorming. We organise an editorial conference to decide on the structure of the following news broadcast then I write the introductions. Then I go to make-up and 30 minutes of relaxation, before reading and preparing the news. 15 minutes before going on air we go through the headlines together. The first words and first images are essential and must make the viewers want to stay with us and listen.
You have a really busy schedule so how to you manage your work-life balance?
The people I live with are very understanding and today, unlike before, I can go home every evening. It's very demanding but also very exciting. I am also patron to an association called 'Toutes à l'école', and I never refuse an invitation when it concerns access to information or learning.
What can we wish you for the future?
To never be bored with what I do and always get a maximum of pleasure out of it. I am not afraid of what the future has in store for me.
The gallery was not found!