BETWEEN MODERNITY AND TRADITION
Blending tradition and modernity within a creation that fits in with its natural surroundings is the approach adopted by Saint-Tropez' Alain Chauvet and his team of architects.
Focusing on extraordinary high-end villas with an ultra-modern style using only the best traditional materials, the workshop skilfully creates a much sought-after balance.
Allain chauvet's architectural vision is best explained as a relation with light, spatial lay out and open dialogue between the in and the out. Numerous openings style the façades with contemporary lines to give a feeling of living close to nature, to showcase natural light and to recreate a superb calming trouble-free south.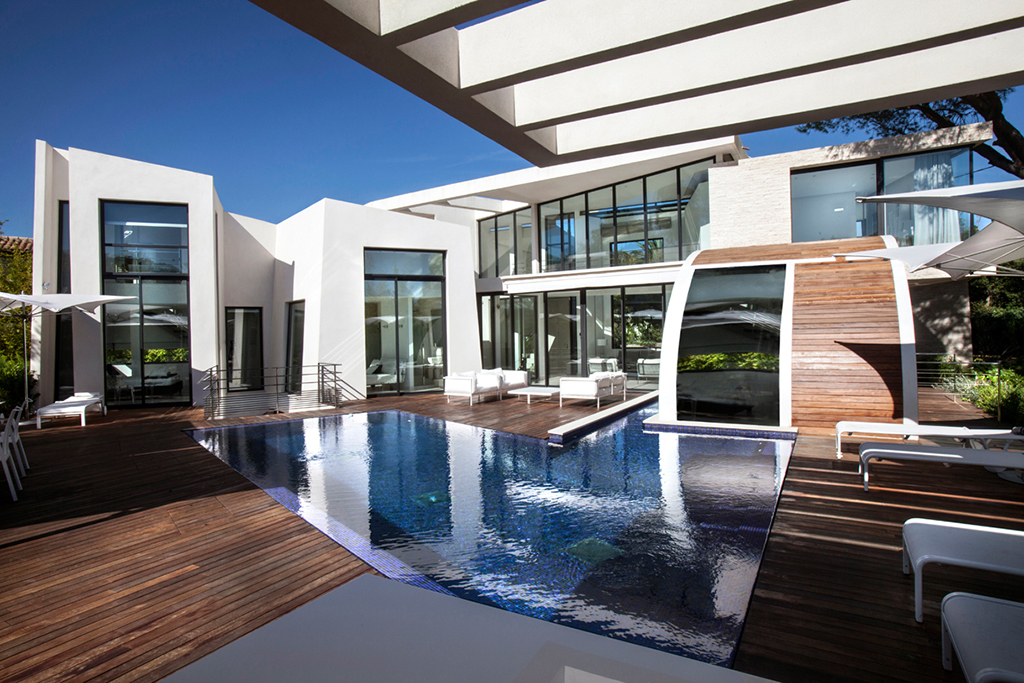 Copyright photos : Alain Chauvet Architecture
Alain Chauvet Architecture
Rue Joseph Quaranta
83990 Saint-Tropez, France
+ 33 (0)4 94 96 83 14
francoise@allainchauvetarchitecture.fr
www.allainchauvetarchitecture.fr