Located in lush vegetation just a step from the hotel, the three beautiful Christopher villas welcome you to spend a stay in all discretion in the most complete privacy.
Designed by the French designer Olivia Putman, each villa has 4 bedrooms and a private pool. They were imagined as modern and resting places of life, entirely open to the ocean.
When entering, time stops and holiday memories are resurfaced: bird singing, palm bruising and iodized smell of the marine breezes… Modern architecture is suitable for a contemporary lifestyle. The lines are cleaned, the aerated and gracious shapes.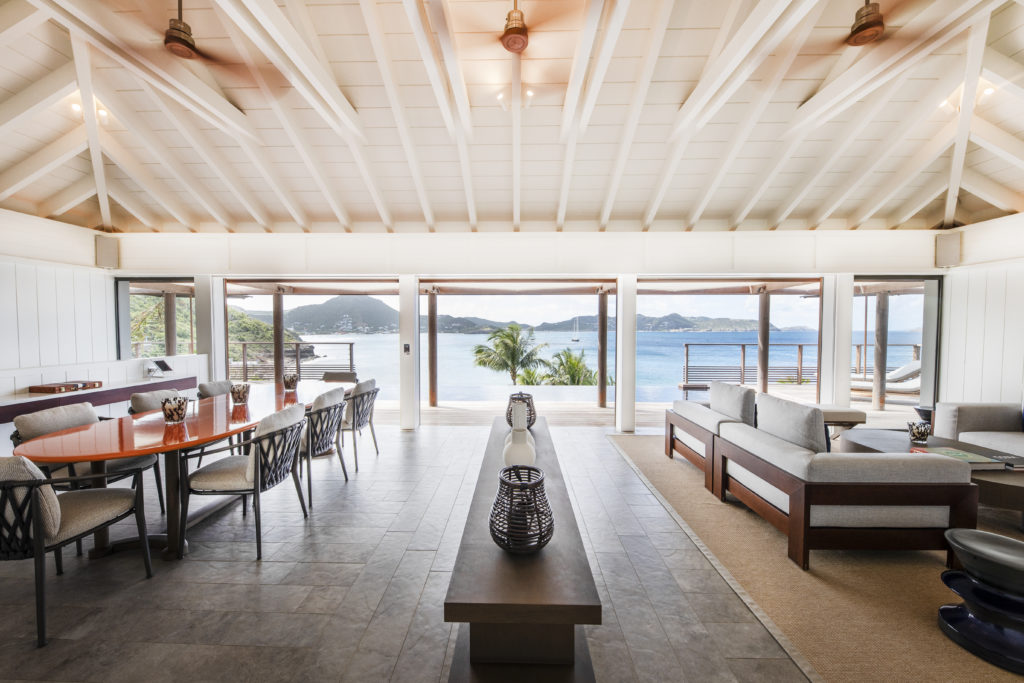 Vegetable materials such as wood, bamboo and lava stone furniture are found, sublimated by orange elements that punctuate space. The entrance, like a ponton, is headed towards the crystal water of a turquoise blue. The borders between the outside and the interior have been erased, so that nature can express itself fully, allowing wind and light to pass.
A few steps away, the hotel welcomes you to enjoy all its high-end services and services: the sea overflowing pool, the care and massages of the Spa Sisley fully open on the ocean. Chief Nicolas Tissier concocts you throughout the day with sublimed content plates, in a clean and design setting. On the menu: finely selected products, for a cuisine with quality and flavors…
Luxury, quiet and discretion: The experience in Christopher villa ensures you a journey out of time, to enjoy all these moments of simple happiness with those close to you.
Christopher Hôtel , Villas & Spa
Pointe Milou F-97133 St Barthélemy F.W.I
Tél. +590 (0)590 276 363 • reservations@hotelchristopher.com